It's hard to believe that 2010 is coming to a close – yet what a year it's been for travel. In 2010, I inadvertently circled the globe. While not your typical RTW trip, my year was a fantastic mix of backpacking, working, and of course blogging. I met like-minded 20-somethings, experienced new things, was challenged, and continued to live an unconventional, yet satisfying life. Hopefully in 2010, Backpackingmatt.com has provided you with some inspiration, some advice, and plenty of tips for your own experiences backpacking around the world.
Here are 10 Fascinating Places I Traveled to in 2010:
1) Raglan, New Zealand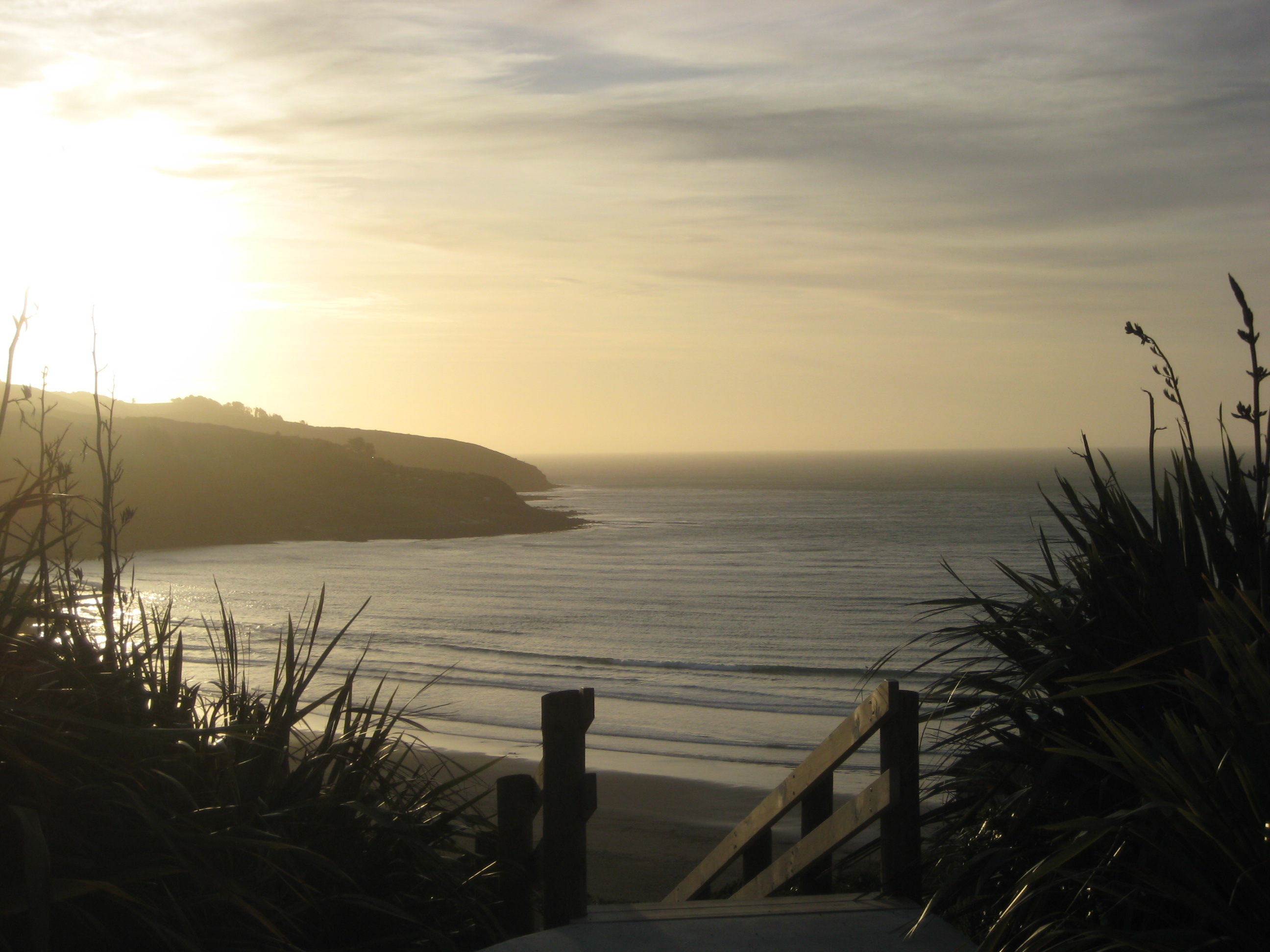 New Zealand quickly became one of my favorite countries and was the country where I spent most of 2010. Backpacking in New Zealand is easy, relatively cheap, and everything you'd expect it to be. Look forward to more New Zealand specific information in 2011. The first destination I traveled to in New Zealand was Raglan. Found about two hours south of Auckland, Raglan has the feel of a surf town of the 1970s. It's also one of the best spots in New Zealand to watch the sunset. Check it out at Manu Bay – home of the world's longest left hand break.
2) Bangkok, Thailand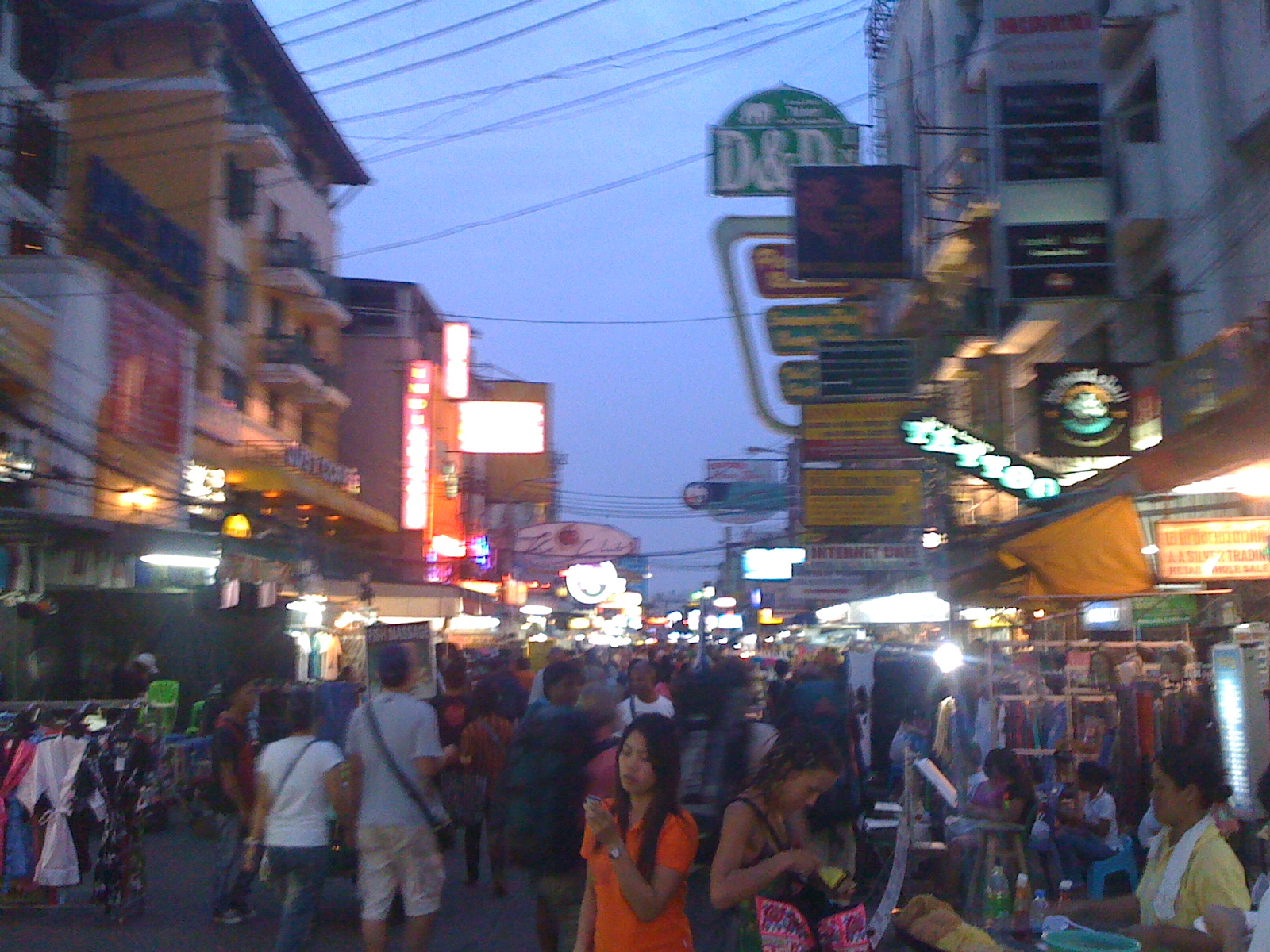 I'm not typically a fan of big, chaotic cities (blame it on my Iowa upbringing), yet I fell in love with Bangkok. Ironically, it was the chaos that won me over. I enjoyed wandering the streets, soaking up the foreignness, and treating myself to Thailand's unbeatable street food. With a nightlife scene that is unsurpassed by most places in the world, cheap prices – from accommodation, to food, to transportation, and awe-inspiring temples, I imagine you'd fall in love with Bangkok if you visit in 2011 too.
3) Sydney, Australia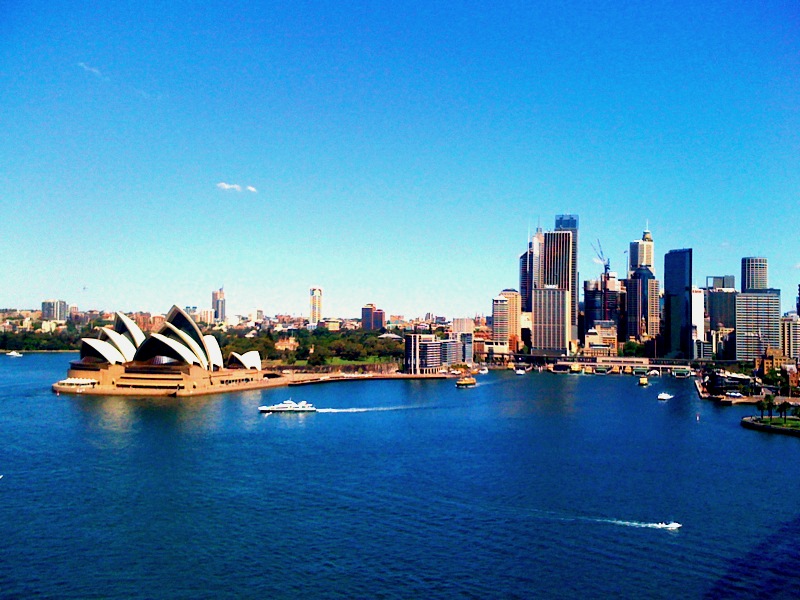 Australia's largest city is situated directly on the stunning Sydney Harbor, has world-class restaurants, quaint cafes, historic pubs, and plenty of sunshine. What more can you ask for? Beaches? Deal. There are heaps that are only a short ferry ride away. I unfortunately only budgeted for two short days in Sydney, and expect it will be one of the first places I visit when I head back to the Southern Hemisphere. Sydney is sexy, sophisticated, and terribly addictive. If you're spending a day there, check out these Sydney Travel Tips.
4) Koh Lanta Island, Thailand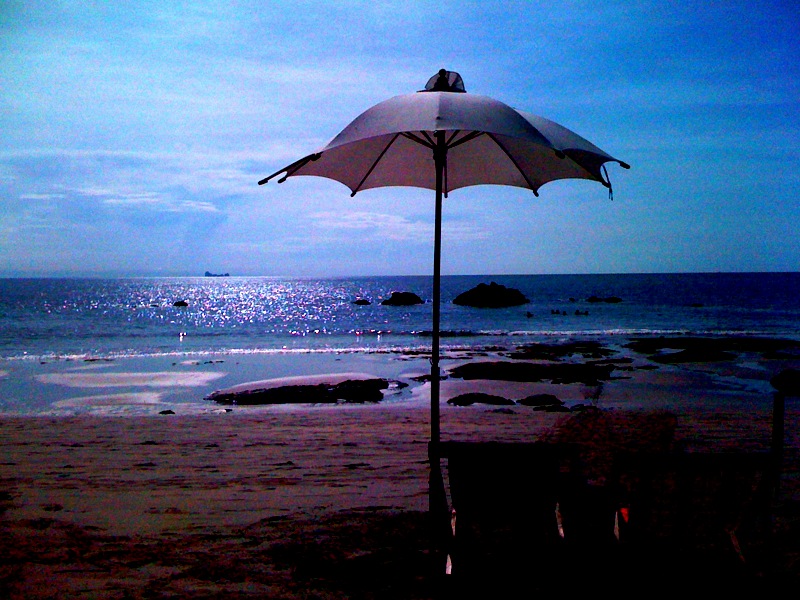 Koh Lanta is an absolute island paradise that presents an excellent combination of chilled-out beaches, local culture, and plenty of nightlife options if you seek them out. Found in the Andaman Sea, Koh Lanta is an easy two-hour ferry ride away from Krabi in the south of Thailand. Compared to the neighboring Koh Phi Phi Island, Koh Lanta offers a bit more space to explore, get away from the crowds, and get a taste for untouched Thailand paradise.
5) Bay of Islands, New Zealand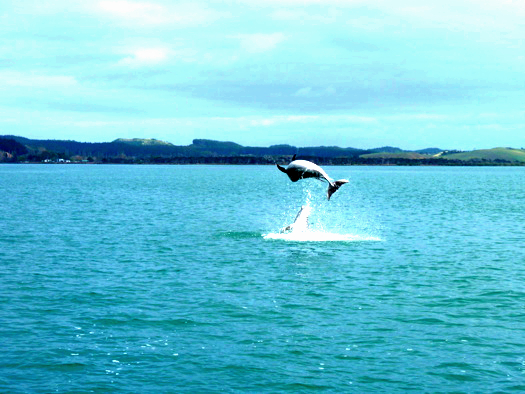 The Bay of Islands in New Zealand's Northland is a spectacular area with year-round warm temperatures, white-sand beaches, emerald blue waters, and you guessed it – hundreds of small islands in an inlet off the South Pacific Ocean. It's an absolute must on your backpacking trip to New Zealand; there is an excellent nightlife scene, friendly local Kiwis (and Kiwi birds nearby!), heaps of backpackers passing through, and plenty of ways to get out and experience the beautiful Bay. I recommend dolphin watching in the Bay of Islands as the ideal way to see the area and also meet the Bay's resident Bottlenose Dolphins.
6) Bali, Indonesia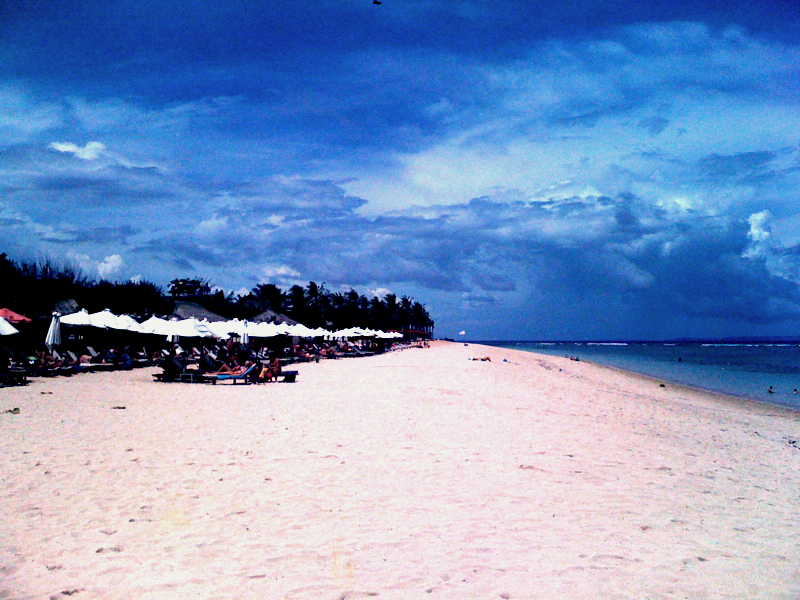 Exploring Bali on a motorbike stands out as one of my greatest memories from Southeast Asia. It was a fantastic way to see Bali's diverse island scenery, meet local Balinese, and was significantly more budget friendly than using the island public transportation. Bali is an intensely spiritual island with hospitable locals, vivid green ride paddies, nearly untouched beaches where you can get $10 / hour massages, and some of the world's best surfing. Visit Bali now as tourism is quickly beginning to take over much of the island.
7) Queenstown, New Zealand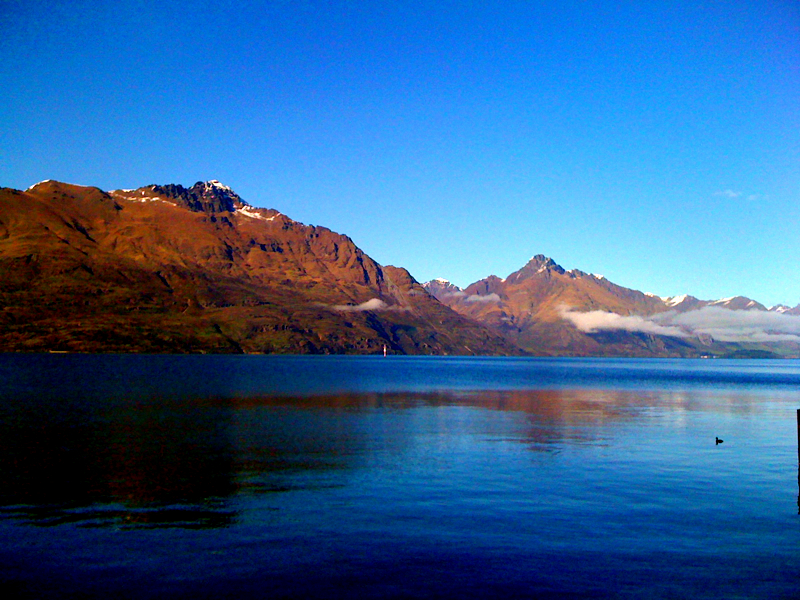 I often say that Queenstown might be one of the most spectacular places for a town anywhere in the world. If you've traveled to Queenstown on New Zealand's South Island, chances are you'd agree. Set on the brilliant blue waters of Lake Wakatipu with shocking views of The Remarkables mountain range, Queenstown is a resort community that offers up everything for the adventure sports junkie or outdoor enthusiast. Try bungy jumping, skydiving, jetboating, or paragliding all on your visit to the Adventure Sports Capital of the World. If you'd prefer to stay grounded, check out some of the world-class hikes or Great Rides in the Southern Lakes area.
8 ) Chicago, USA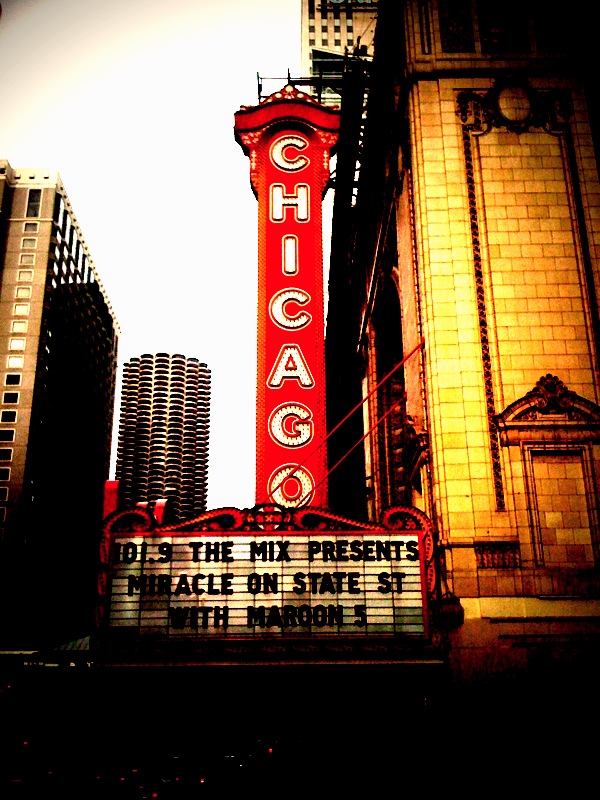 The Windy City is not only one of the favorite places I visited in 2010, but it's one of my favorite cities in America. I love Chicago's downtown scene, the old neighborhoods surrounding Wrigleyville, the waterfront, the Shed Aquarium, and come Christmas — the Christkindlmarket.
9) Kaikoura, New Zealand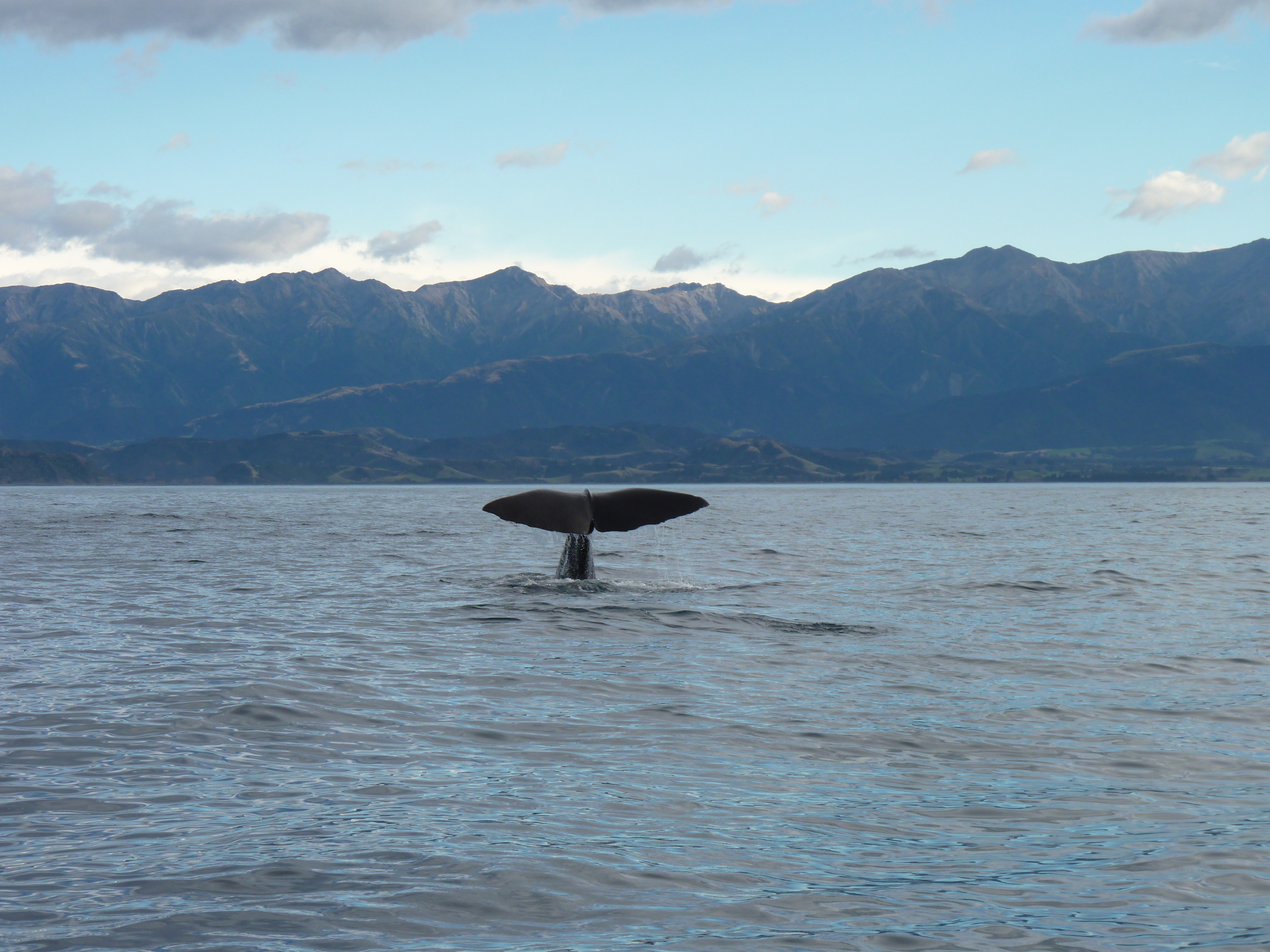 Another epic South Island New Zealand town, Kaikoura is tucked between the Seaward Kaikoura Mountain Range and the Pacific Ocean. Kaikoura – kai, meaning food and koura, meaning crayfish – was once only a small crayfishing (lobster) town. Today it's a mecca for anyone interested in seeing the whales that run up and down the East Coast of New Zealand. Whale Watch Kaikoura runs excellent half day tours where you're almost guaranteed to see whales. It's a fascinating experience being so close to such massive creatures.
10) Franz Josef, New Zealand
My home in New Zealand for almost three months was Franz Josef on the wild West Coast of the South Island. Franz Josef is home to the world's fastest moving glacier – the Franz Josef Glacier. Visiting Franz Josef is a must on any trip to New Zealand – just don't try to spend three months; you might go crazy. Check out this travel video for tips on visiting this epic area of New Zealand. Thanks for your support throughout 2010 – here's to seeing more of the world in 2011. What about you? List some of your favorite travel destinations from 2010 in the comments section below.