A trip to New Zealand isn't complete without taking in one of the many fantastic wineries scattered throughout the North & South Islands. This fantastic guest post nails out 5 must-see wineries for your trip to Aotearoa.
Recently New Zealand was shaken by the Canterbury earthquake but fear not, this Land of the Long White Cloud has not been stirred (apart from our world-class lees- stirred wines of course). Outside of Christchurch, New Zealand is very much open for business and is begging to be explored.
This compact island nation certainly fulfills the desire for a diverse, interesting and ultimately beautiful wine destination. New Zealand has seven recognized wine destinations. Not sure where to start? Check out these:
5 Wineries Not to Be Missed While Traveling in New Zealand.
1) Cable Bay, Waiheke Island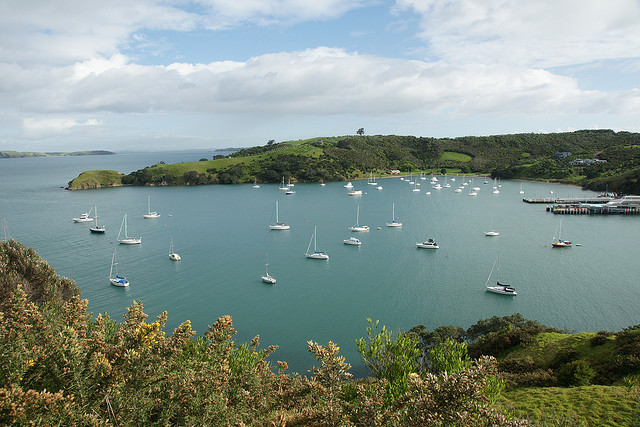 A stunning winery and restaurant set on Waiheke Island in the Greater Auckland region. Reflecting the novel way of getting to this sub-tropical island paradise (that is, whether by the 40 minute ferry journey through the Auckland Harbour, or the 8 minute chopper ride), you will find this sub-regional wine-growing area is alive with enthusiasm for wine, food and laid-back culture.
There is a wonderful microclimate, a salty ocean taste in the air, friendly people, and of course fantastic wine.
The climate is so different to the mainland, and the Island is synonymous with a good day out. Cable Bay is one of the first stops on the Waiheke Island wine stop route, and well worth coinciding with lunch. With an emphasis on seafood, Cable Bay does go the extra mile with the lunch time crowd.
Often featuring a variety of sculptural artists on the brilliant winery lawn, there is a stimulating combination of culture, cuisine, scenery and wine.
2) Elephant Hill, Hawkes Bay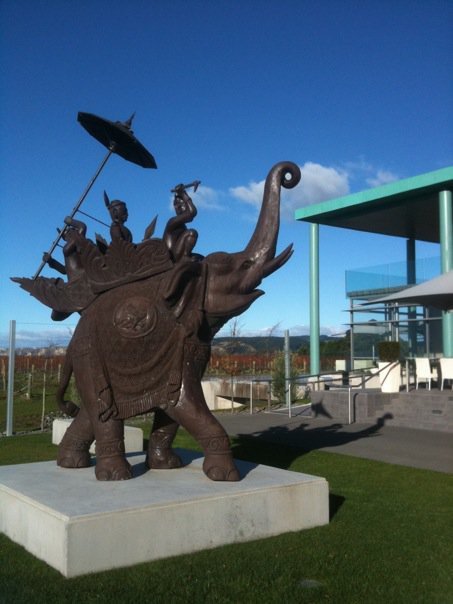 With a hardly indigenous bronze elephant perched atop a mound of earth at the very coastal Te Awanga in Hawkes Bay, you have to begin wondering about the origins of this emerging, successful winery. German couple Reydan and Roger Weiss visited New Zealand in 2001 and simply fell in love with the Hawkes Bay area. Soon after they built the innovative, awe inspiring winery and restaurant in this special coastal milieu.
The award-winning wines produced by the Elephant Hill winemaking team, led by Steve Skinner is a great reason to take the trip out to this coastal sub-region of Hawkes Bay. Dining here is no bland experience either – beautifully executed cuisine with a dreamy ocean backdrop ensures indisputable inspiration.
Try the Elephant Hill Reserve Syrah, or the Viognier.
3) Trinity Hill, Hawkes Bay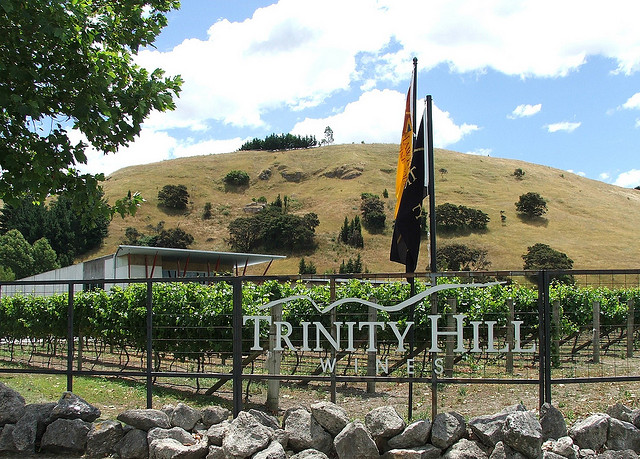 Based in the famous Gimblett Gravels, and home to the amiable John Hancock, Trinity Hill winery is somewhat of an icon in Hawkes Bay. The cellar door has a rustic feel to it, with a fascinating glimpse into the barrel hall through glass. The cellar door personnel are always friendly and knowledgeable, and you will frequently find John himself behind the counter or hosting guests in the cellar's leather armchairs.
What's most exciting is the opportunity to try some of Trinity Hill's best wines, and if you're lucky, purchase some stellar vintages.
Stand outs are Trinity Hills' Tempranillo, a Spanish variety that exudes raspberry, plum and spice characters, and bearing a good tannin structure it tango's with liquorice on the finish.
Trinity Hill's flagship wine is the Homage Syrah – this is something special. You're bound to find some magic here.
4) Bannockburn, Central Otago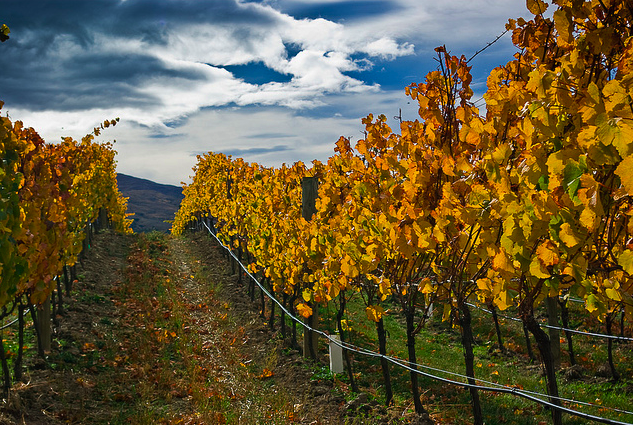 This is not a single winery as such, rather a entire sub- region of Central Otago wine-growing country, and it is well worth a visit to delight in the wines, people and wineries scattered throughout this scenic area nuzzling the banks and hills above the Kawarau River.
To the west is nestled Central Otago's famous Felton Road, along which numerous wineries are based, including the eponymous Felton Road winery. Renown for their high-end Pinot Noir, a stopover during their afternoon opening hours is recommended for an opportunity to taste some of Central Otago's finest. If you're lucky you may find some older vintages to lust upon, particularly Felton Road's Riesling.
Across the road you will find two gorgeous women replete with good humour, compassion and charm. They are Dennie Downie and Jane Gill, and they are the proprietors behind the award-winning label, Desert Heart.
With stylish woolshed accommodation situated in amongst their vineyards, it's a romantic spot for a getaway.
5) Rippon, Wanaka, Central Otago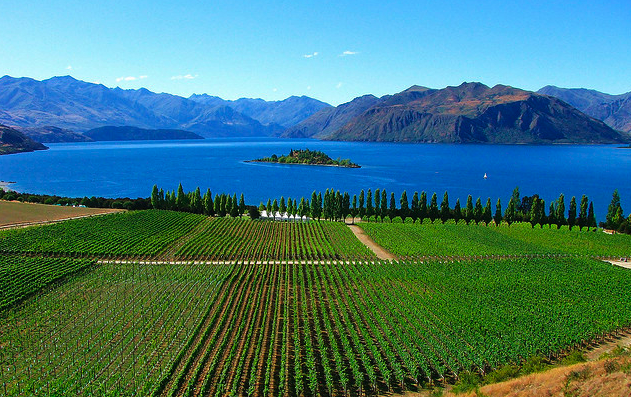 Home to one of New Zealand's favourite open-air concert extravaganzas it's not hard to see why Rippon, just 15 minutes out of Wanaka, is a media darling.
Arguably one of the most picturesque vineyard settings in the world, Rippon winery and vineyard is owned by Lois Mills, son Nick and his wife Jo Mills. Producing some fantastic Pinot Noir as you would expect in Central Otago, Rippon also does well in the Riesling variety, delivers a crowd-pleasing Sauvignon Blanc, Gewurztraminer and an interesting Osteiner, one of the only producers of this hybrid variety in the country.
Have you been to any New Zealand wineries? Leave your favorites in the comments section below.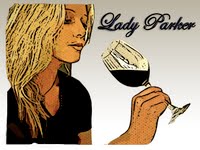 About the Author: Lady Parker Wine Reviews brings you the best of New Zealand's wine industry – the personalities, stories, and descriptions of the wonderful, unique qualities that lie in every bottle through entertaining and informative media. Vitally important to my mission is my philosophy of only reviewing wines that I would personally recommend, so you can rest assured that every wine reviewed has a mark of quality endorsement, and frequently they are standouts.
Firmly knowing that wine is my passion, I left my career as a barrister and solicitor to pursue the innovative vocation of wine writing and education. Growing up in the wine-growing regions of both Gisborne, and Central Otago, and from a family of wine, there's no doubt it is an innate love! Currently I am embarking upon achieving my Master of Wine. Overall I aim to enlighten, inform and share with the wine-loving community the world over all the wonders and mysteries of wine.