Thailand & Backpacking. The two go together like Sang Som & Coke.
Is backpacking in Thailand easy? For the most part. Should you expect challenges? Definitely.
If you want order, normality, and don't want to be placed outside of your comfort zone, you probably shouldn't visit Thailand. Expect language barriers. Expect that someone will try to scam you. Expect to get lost. Expect squat toilets. Expect the power to go out. Expect delayed buses.
If you're willing to take these challenges in stride and are keen to experience a part of the world that is unlike anywhere else, then backpacking in Thailand is right for you. Here are:
7 Reasons You Should Experience Backpacking in Thailand
1) The Capital City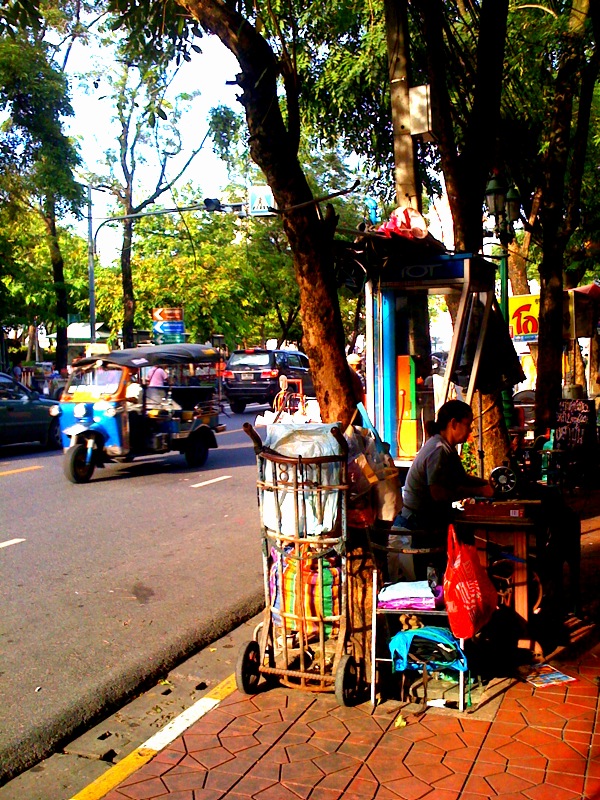 Bangkok, Thailand's capital city, is a series of contradictions, layered in smog and drenched in heat. It's a chaotic rush of traffic, horns, and pollution.
You have BMWs sharing traffic clogged streets with dated motorbikes and tuk tuks. Bald-headed monks sporting traditional orange robes ride Bangkok's excellent public transit system whilst typing away on iPhones. Five star hotels share the same streets as slums that local Thais and immigrants from SE Asia call home.
It's a strangely addictive city that begs to be explored.
Not to be Missed: Khao San Road, food from the street stalls scattered throughout the city, and the Giant Reclining Buddah.
2) The Locals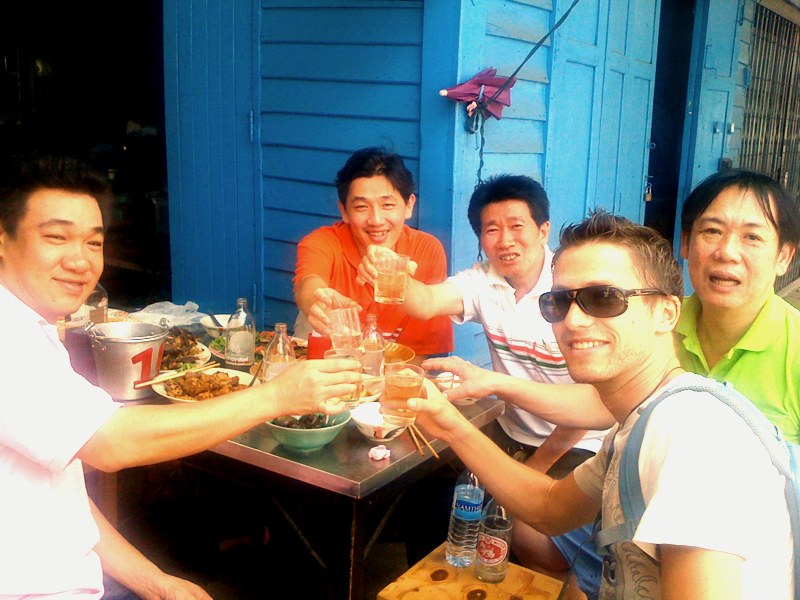 You'll be hard pressed to find a country with a more welcoming, laid-back, and friendly population (and I've just spent a year backpacking in New Zealand). Thailand is called the "Land of Smiles" for a reason, and you can expect a hospitable welcome almost anywhere you travel to.
Mai pen lai translates roughly to "no worries" and is very much indicative of the Thai's outlook on life. Similarly, sanuk translates to fun and permeates all aspects of Thai culture. Thais love eating together, drinking together, and generally living and having fun together.
Expect smiles, a carefree outlook on life, and generosity – soon, you'll wonder why you'd ever want to leave.
3) The Nightlife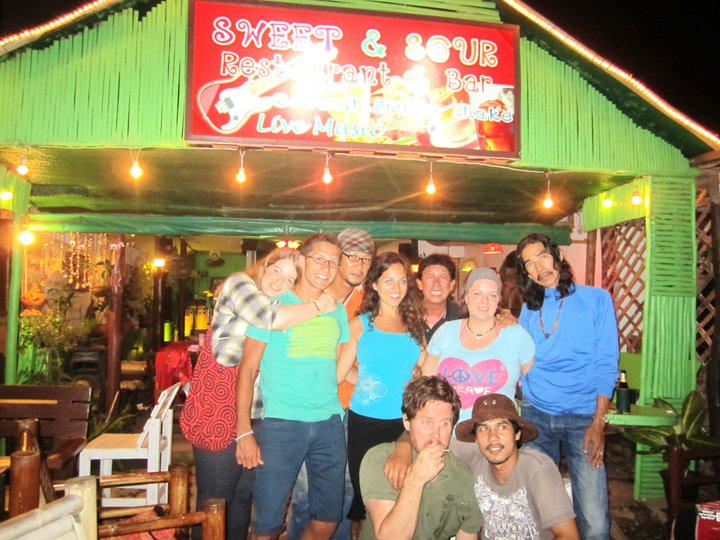 Thais love to party. Your experience backpacking in Thailand should include a healthy dose of the country's nightlife. Chances are, you won't be disappointed and you'll stay out far later than you expected.
Drinking in Thailand is cheap; you can get a beer for $2, a cocktail for $5, and a bucket filled with Sang Som (Thai Whiskey, which is actually rum), Coke, & Red Bull for $7.
Whether you're drinking in a classy Bangkok club, a Thai bar filled locals, a Koh San Road street bar, or a moonlit and music filled beach, you'll soon understand that the nightlife in Thailand is second to none.
4) The Cost of Living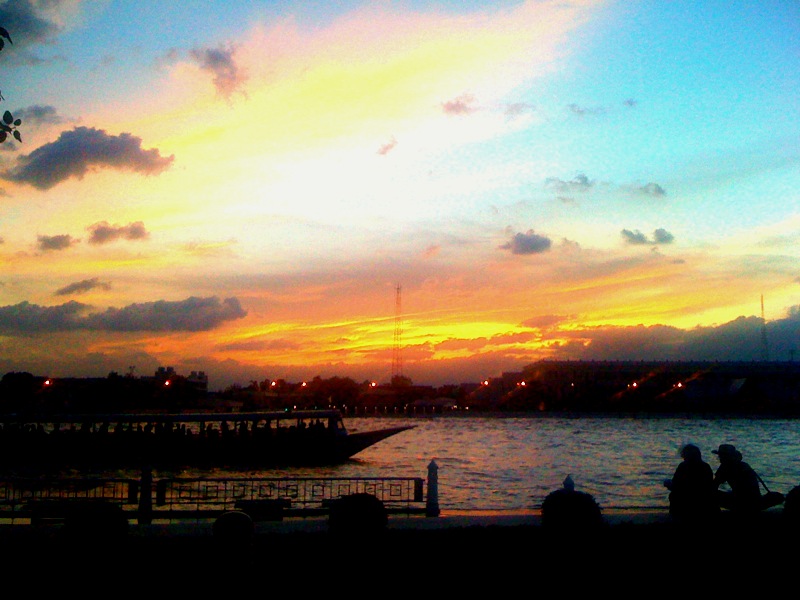 To say backpacking in Thailand is budget friendly is a gross understatement.
Backpacking in Thailand is cheap. Really cheap. You can expect quality accommodation for $10 / night, delicious street food meals for $2, overnight air-conditioned bus rides for $15, and a long taxi ride around Bangkok for less than $5.
Adventurous Kate, myself, and a Swedish mate chartered a private longtail boat with a driver on Koh Phi Phi for an entire afternoon. We saw Maya Bay (where they filmed "The Beach"), went snorkeling, and watched the sunset. The cost? $30.
5) The ExPats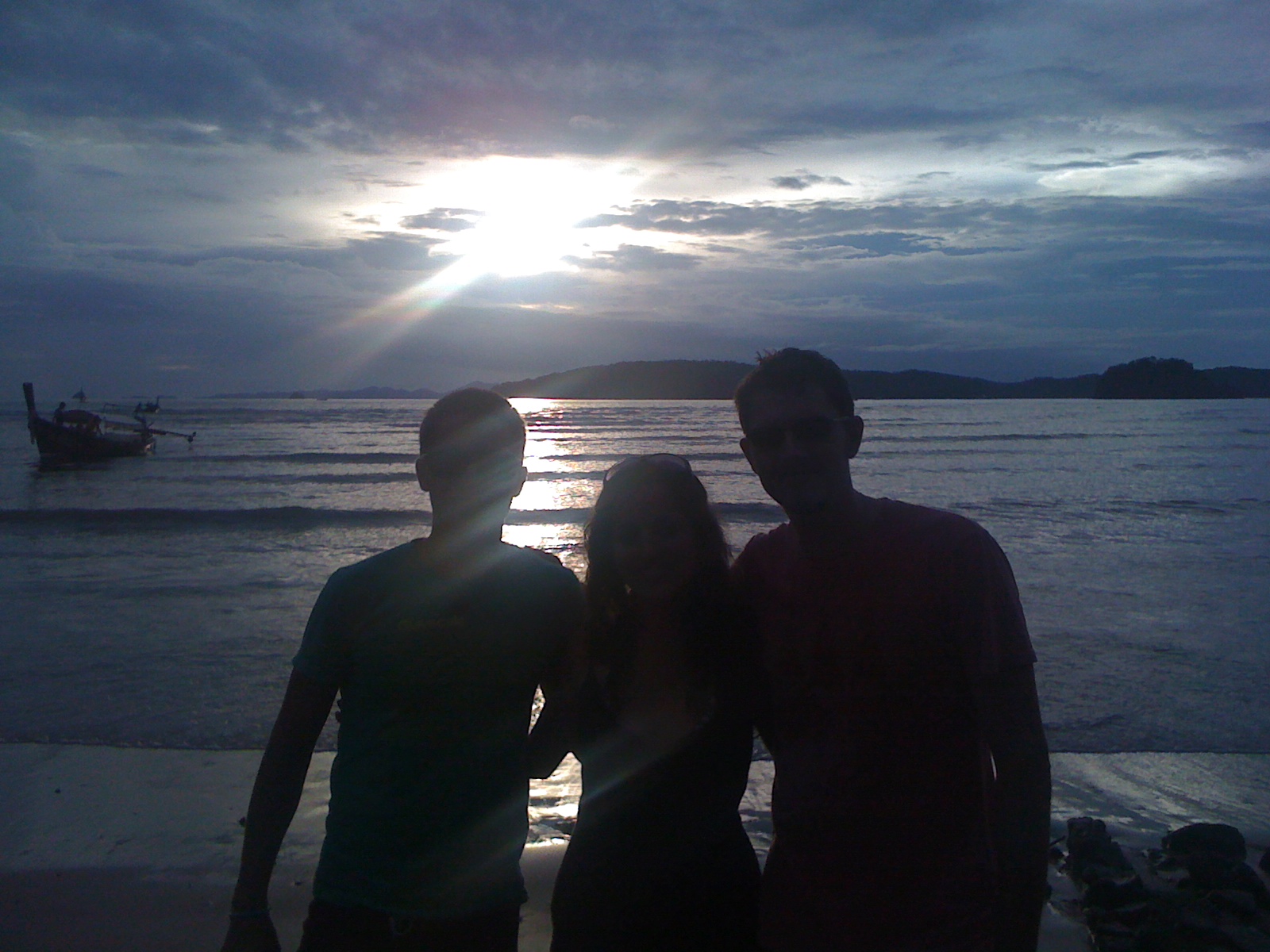 Many people are aware of these advantages and have temporarily made Thailand their home; from location independent lifestyle designers, to dive instructors, to travel bloggers, to English teachers, there is a great group of foreigners who have relocated to Thailand.
And I don't blame them.
Your visit to Thailand won't be complete without seeing Thailand through their eyes. Find out the best spots to eat, to drink, and get a feel for what life in Thailand could be like. Just be careful, you may never leave.
6) The Food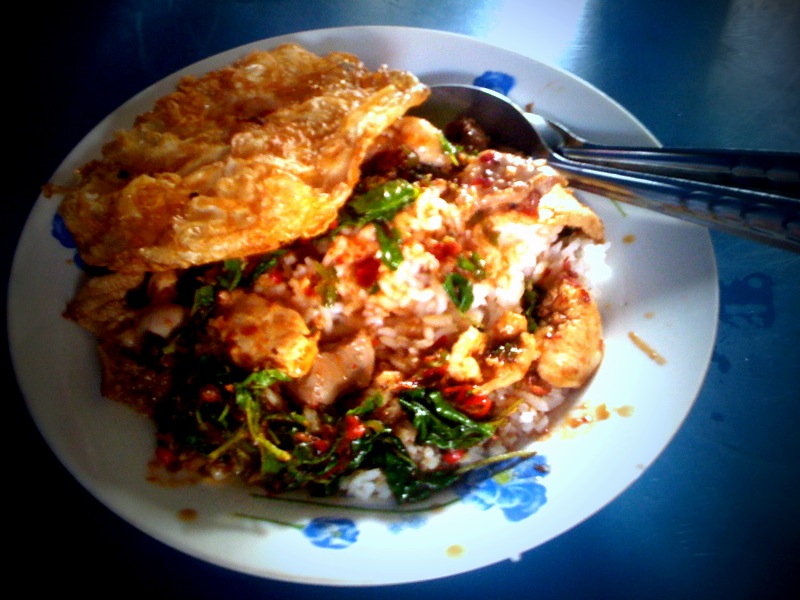 Thailand's food is a culinary delight; from spicy curries, to aromatic stir-fries, to barbecued meats, to fried crickets, to the quintessential pad thai noodles, there is something to please even the most discerning backpacker's palate.
For anyone traveling on a budget, you don't need to look further than the street vendors scattered throughout Thailand's streets and alleyways. Street food in Thailand is cheap, it's delicious, and it's safe. I ate food from street vendors literally every day for six weeks and wasn't sick once.
Expect to pay anywhere from $1 – $3 for a full meal. You won't be disappointed.
7) The Beaches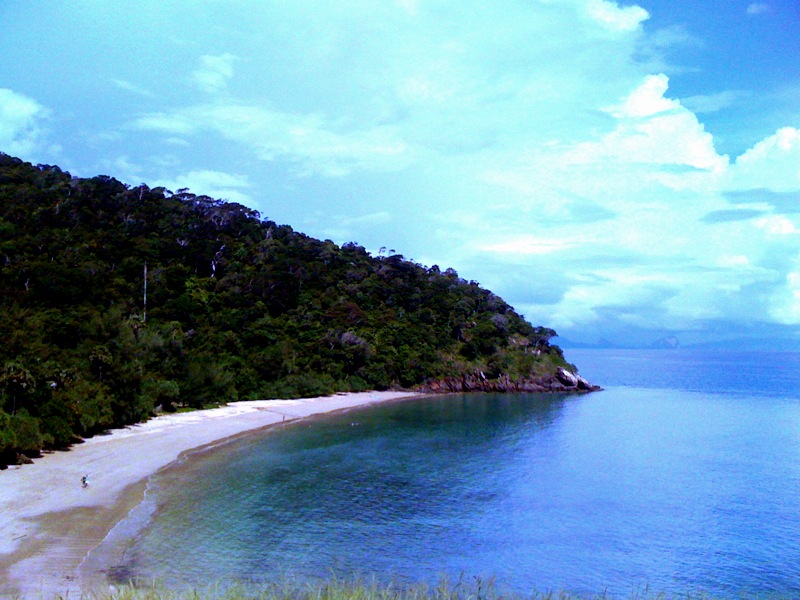 Thailand's South is a tropical paradise. On the East Coast you have the Gulf of Thailand with Koh Phangan, Koh Tao, and Koh Samui. On the West Coast you have the Andaman Sea with Koh Lanta and Koh Phi Phi.
While each island has its advantages and disadvantages, they all are home to some of the world's most pristine beaches. Think fine white sand, clear water with tints of blues and greens, and beachside bungalows.
These beaches are the reason many backpackers travel to Thailand and the reason many never leave.
Have you traveled through Thailand? Leave your backpacking tips and top experiences in the comments section below.