About Matt (@Backpackingmatt)
Hi, I'm Matt Kyhnn – thanks for clicking on the link in my Twitter profile. You've clicked through to my travel blog – Backpackingmatt.com. Before I tell you about Backpackingmatt.com, let me first tell you a little bit about who I am.
I'm a 29 year old, American travel blogger who is currently based in beautiful Queenstown, New Zealand.
I originally left home after graduating from the University of Iowa in 2007 and have since traveled and worked my way around the world.  When I'm not working on Backpackingmatt.com of my NZ Travel Guide PlanitNZ.com, I'm out enjoying living in what I constantly say is the most beautiful place in the world …
Queenstown, New Zealand…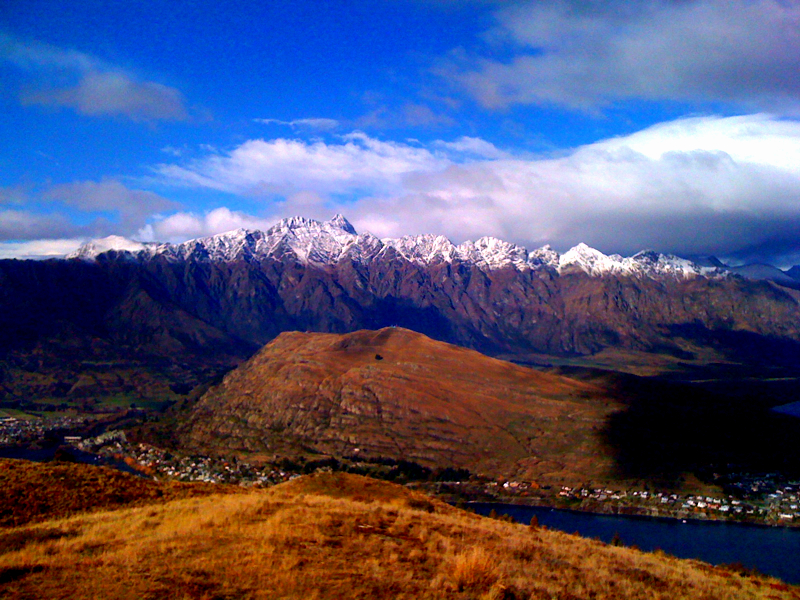 Tucked near the southern end of New Zealand's South Island, Queenstown is an epic little resort town that sits on the shores of Lake Wakatipu and is surrounded by uninhabited bush and snow capped mountains.
It's a pretty epic place to live. Some weekends I head out on big cross country mountain bike rides, other days I go on trail runs or hikes to nearby glaciers or fly my paraglider off of one of the many mountains around Queenstown. For an example of one of my favorite hikes near Queenstown, check this post out:
How I Use Twitter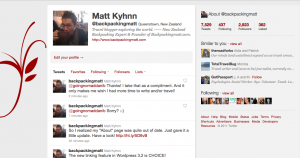 If you would have told me in 2008 that I'd become a Twitter addict, I quite simply would have told you that you were crazy. Fast forward three years, and not a day goes by that I'm not tweeting and checking my Twitter stream.
First off, it's a fantastic way to meet fellow travelers. Take, for example, that time I met Adventurous Kate in Bangkok and we ended up spending two great months exploring Thailand together. Or that time Dylan from The Traveling Editor happened to be in Queenstown and we met up for one too many pints of Guinness. The traveling Twitter community is helpful, open and presents an excellent way to get information on places you're planning on traveling to.
I also use Twitter to share my blog posts or other things I find online that I think might be of interest to you.
You won't find me Tweeting about what I had for breakfast, but chances are you'll get a glimpse into what is going on in my life – wherever in the world I happen to be.
Backpackingmatt.com
This website is my baby. While it serves as a chronicle of my travels, at the end of the day my goal is to provide budget travel focused advice, ideas and inspiration to get out and see the world. If I've learned one thing over the past years of travel, it's that the world isn't nearly as scary as everyone makes it out to be. So go on. Pack your bags and set off …
This website is dedicated to giving you tips on how to travel the world and showing how living an alternative, unconventional life can be satisfying, rewarding and realistic
To get a better idea for what Backpackingmatt.com is about, go on and read the "About Page."
So, you've found this page by clicking through my Twitter profile, so I gather you use Twitter too – say hello by @ replying me or alternatively, flick me an email (matt at backpackingmatt dot com).
Cheers,
(Backpackingmatt)Matt