I rarely  bring specifics of my personal life into this blog. I'd prefer you visit Backpackingmatt for destination specific travel content, backpacking advice, and travel reviews. However, this glimpse into my life at the moment ends with a question I hope you can help me answer. I imagine we all struggle with this as backpackers, so hopefully through comments we can gain some new advice.
I'm currently in beautiful Queenstown on New Zealand's South Island. It's the start of winter here in the Southern Hemisphere. I'm here along with my girlfriend Nicole (the photographer behind many of the photos on Backpackingmatt) and about 2,000 other backpackers. We're all here essentially for the same reason:
We Want to Experience a Ski Season in Queenstown.
Along with this comes the need for two things: Accommodation and Work. And both of these are in short supply in Queenstown at the moment.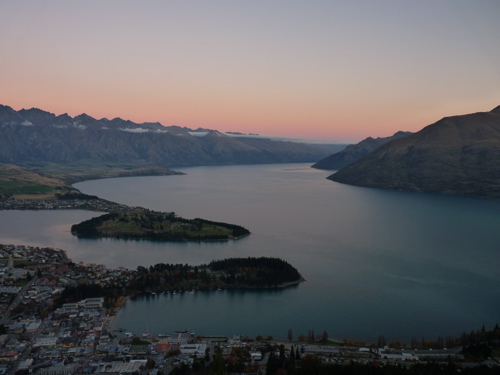 I came to Queenstown about two weeks ago after a brilliant six week tour of the North and South Islands. In the coming weeks on Backpackingmatt, look forward to:
A write up (and potential video) on my third bungy jump – the most recent with AJ Hackett here in Queenstown
Pictures and my experience Whale Watching in Kaikoura
A photo essay with pictures of sea lions in Dunedin's Otago Peninsula
Most of these six weeks were done in my campervan, Max – he served us well for almost six months in New Zealand, unfortunately he took his last ride from Cardrona into Queenstown about three weeks ago. It was a big hit for Nicole and I – both personally and financially. It was shocking how connected we became to a bloody van in five months time, yet Max was our home for much of our time here in New Zealand.
So we're in Queenstown looking for work and accommodation. I hoped to land a job working the lifts at The Remarkables ski field just outside of Queenstown. I thought it'd be a great way to spend the winter. Unfortunately,  I didn't get accepted for an interview. Why? I'm not sure. Clearly they haven't met me. This blow has made me question whether or not I'll be in Queenstown for the entire season. A job on the mountain would have included a season pass – without the job, I'm not sure I can afford a season pass ($800+), having my snowboard sent over from home, and investing in all the winter gear required for a ski season. I'm tentatively planning a trip to SE Asia in the coming months.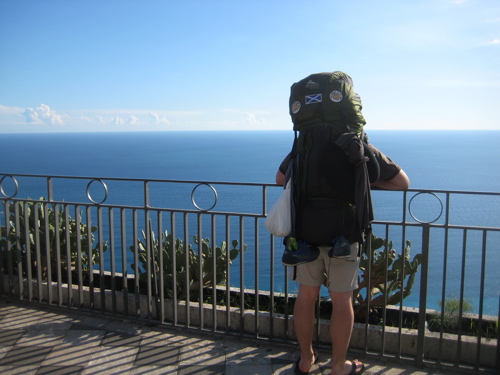 Today, Nicole and I moved from an cozy little hostel where we've been paying nightly to a sort of backpackers which offers weekly rates on double en suite rooms. As we were trekking across Queenstown with most of our Worldly possessions on our backs and the rest in carrier bags, I didn't once question, "What am I doing with my life." Instead, I said,
"There has got to be a better way to carry a backpack AND a laptop."
This is where you, my readers, come specifically into play. While backpacking, how do you find it best to carry your backpack and your laptop? I'm the proud owner of a Macbook, however it's often a thorn in my side when I'm on the road. From what I can tell, there are three main ways to carry your laptop:
In a smaller backpack carried as a frontpack.
In a side carrying messenger bag.
In your main backpack.
Do you use one of these methods?  Or do you use a method not listed above?
I'm convinced there has to be a better way to carry my laptop, and I'm excited to see your comments below.
Depending on the number of responses, I'll post a roundup next week with the best laptop carrying tips. Cheers!