Bali is a place like no other and offers incredible surf, kind and welcoming people, world-class food from street vendors and fine dining restaurants, and prices that are oh so easy on the wallet. It's a place where you can relax by the pool or seaside, and experience adventure like paragliding, hiking up volcanoes or diving in pristine waters.
As part of my Visa #notatourist travel series, I want to share these 10 photos that will hopefully fuel your inspiration to get out and travel this island paradise, and experience the culture for yourself.
It has been almost five years since I was in Bali last, and it was such a pleasure to return.
Not surprisingly, what I'll remember most about my trip to Bali is the people. They're warm, welcoming, generous and hugely spiritual. They are modest, yet proud of their island paradise, and most happy to welcome you to the Island of the Gods.
As a small island only 95 miles wide and 70 miles from top to bottom, you're never too far from finding a magical place to watch the sunset, or the sunrise on the coast. We stayed for a couple nights on the Southeast coast of Bali in the Keramas – a place where surfers flock to for some epic surf.
Whilst I didn't catch any waves, I did get up to catch an epic sunrise.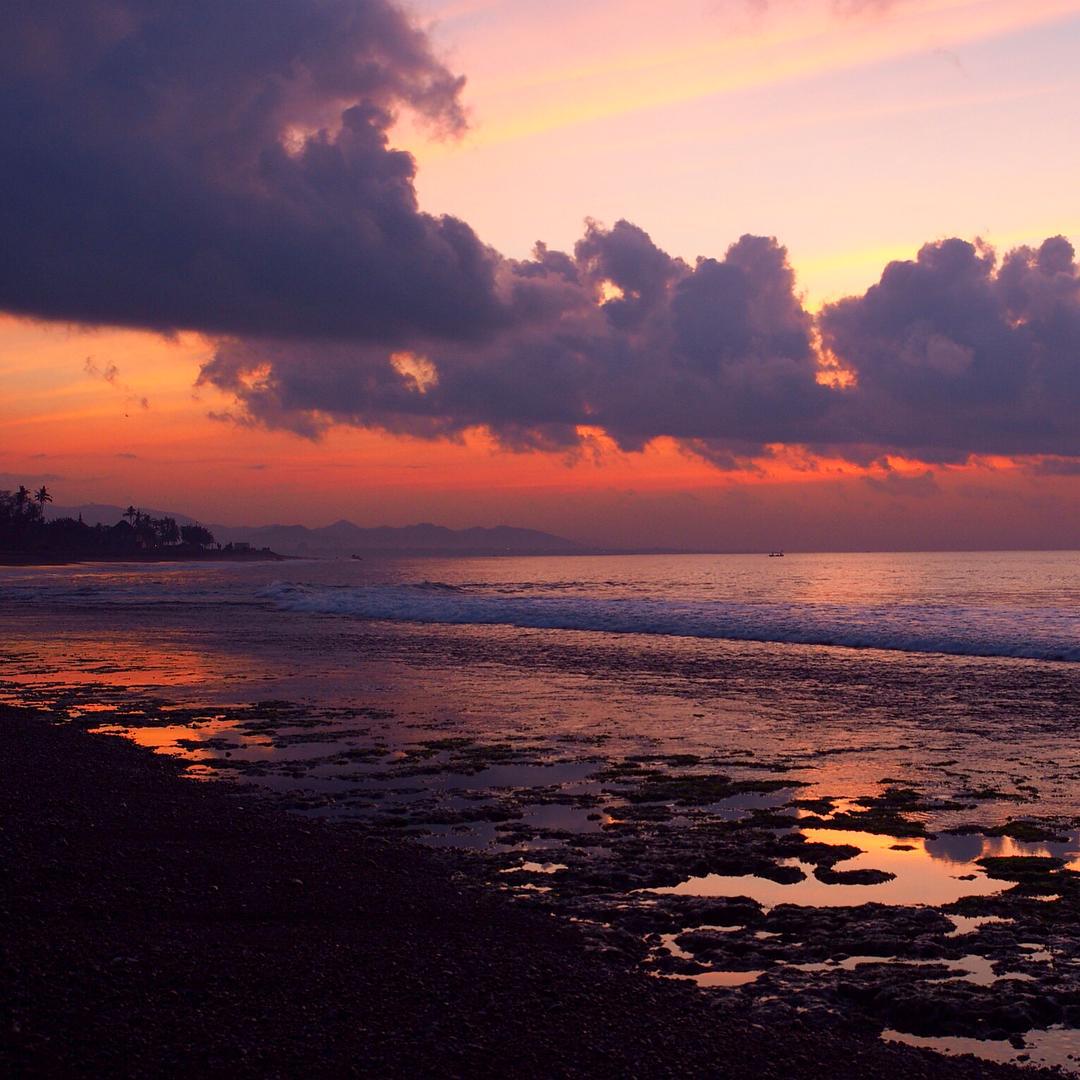 We stayed at an incredible surf resort called the Komune. One advantage to travelling Bali is your dollar, pound or euro goes so far. As I was travelling back to the US last week, I got stuck at Chicago O'Hare due to bad weather. I was calling around for a place to stay, and the Super 8 Motel was more than this beachside resort in Bali.
After waking early to watch the surfers surf the sunrise waves, I retired to the beachside pool for a dip – an incredible way to start the day.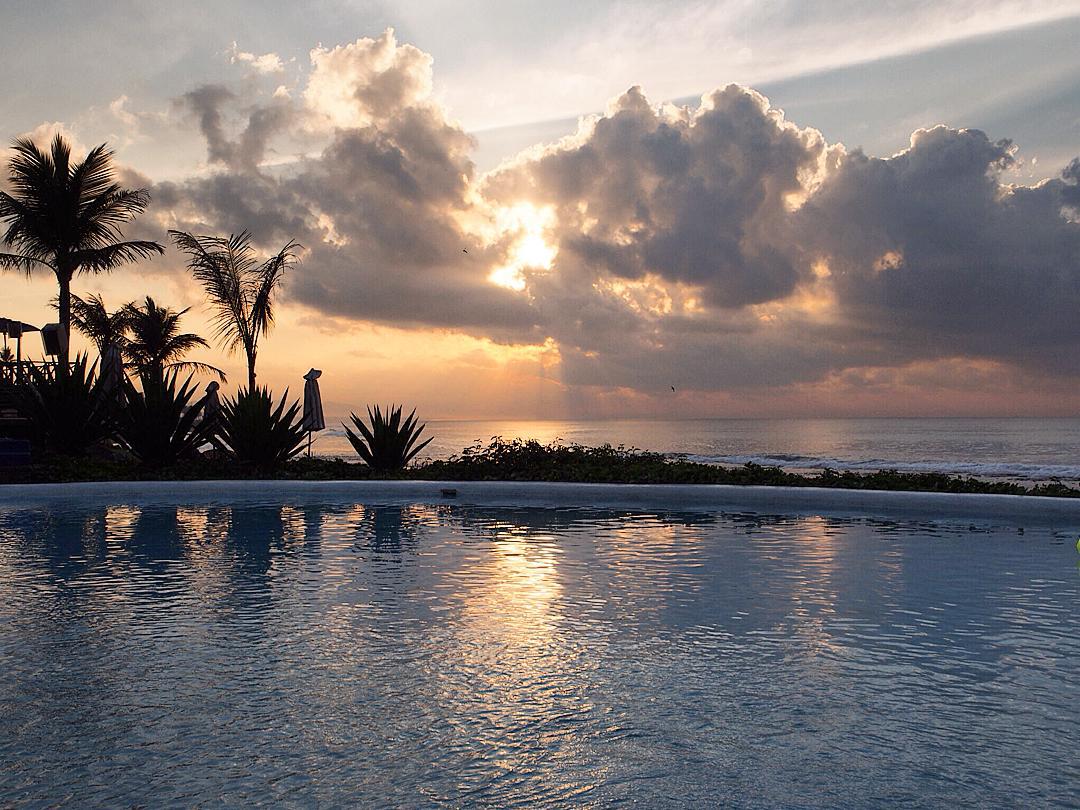 Along with good sunrises come good sunsets. Like this one at Uluwatu, a world-famous surf spot with some of the biggest waves I've ever seen, although the surf had died down by the time I took this photo.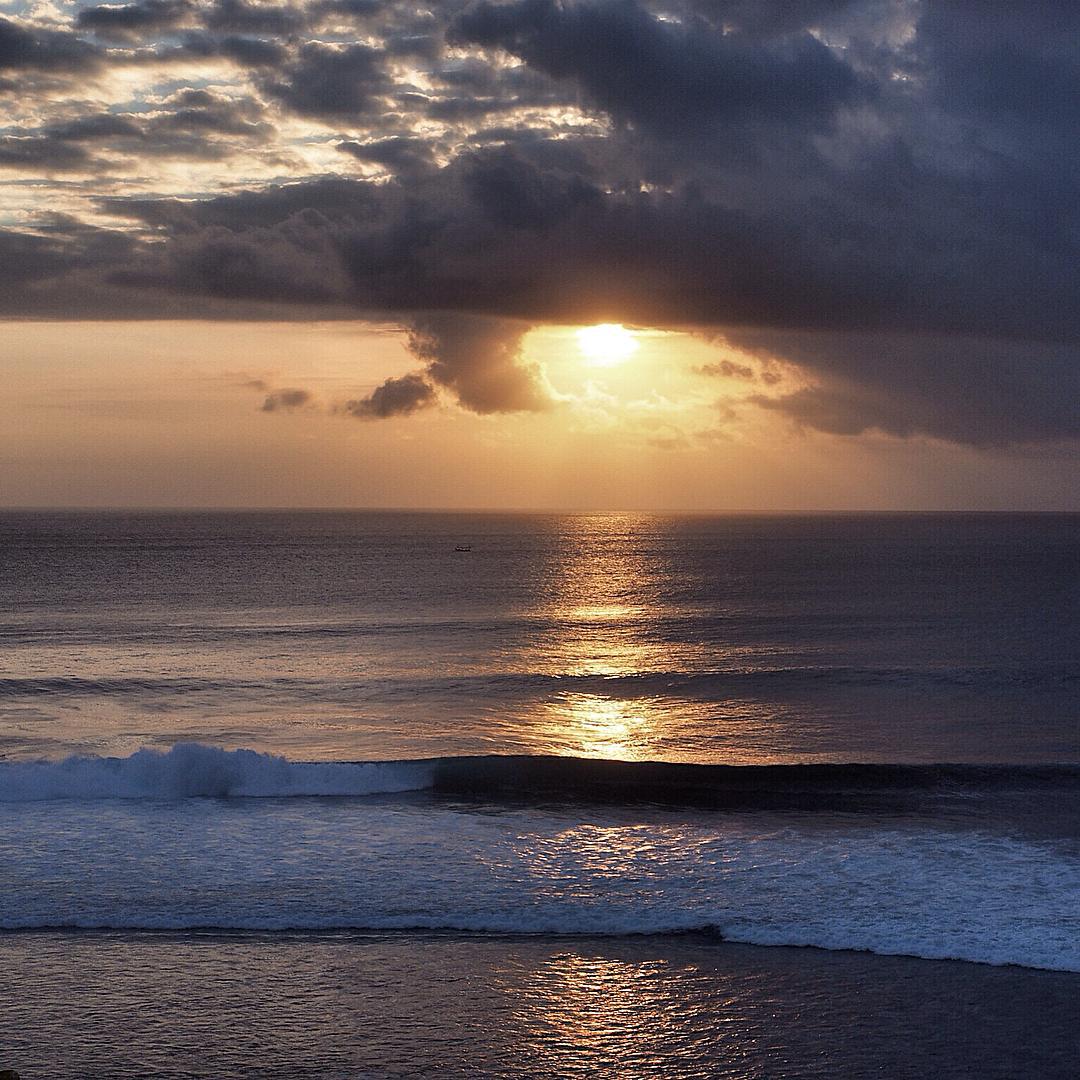 Or this one at the oceanside infinity pool on Nusa Ceningan, a small island almost untouched from the tourism boom seen throughout Bali.
While Bali generally would conjure up images of beachside relaxation, there's no shortage of adventure to be had. In two weeks I only really scratched the surface, and most of my adventure consisted of me flying my paraglider on the south coast of Bali. I was able to soar miles worth of coastline, high above the beaches, five star hotels and cliff faces below. I flew solo, but there were loads of tandems flying so you can experience this adventure too.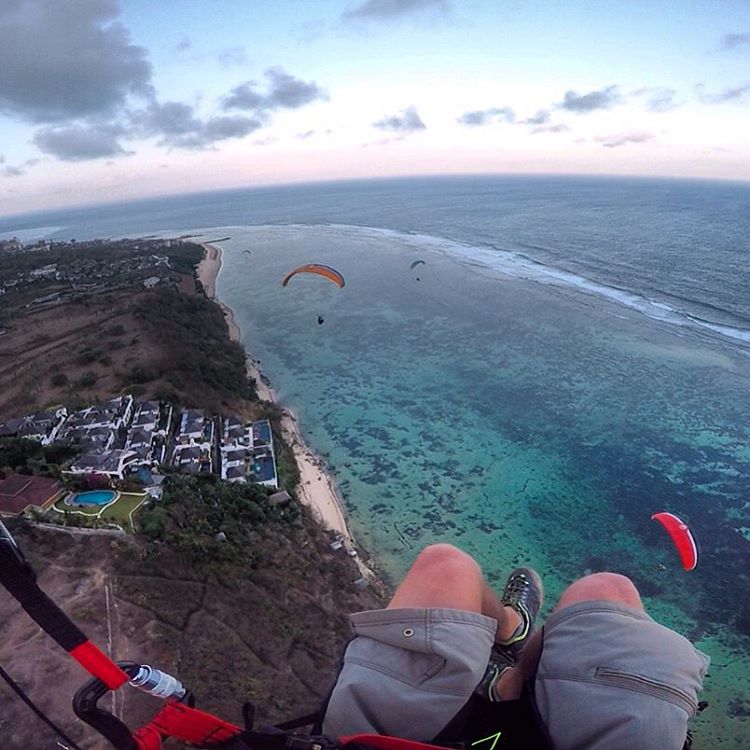 It'd be wrong to come to Bali and not get some rest and relaxation. And we did plenty of this as well. From the pool in our family run guesthouse in Ubud …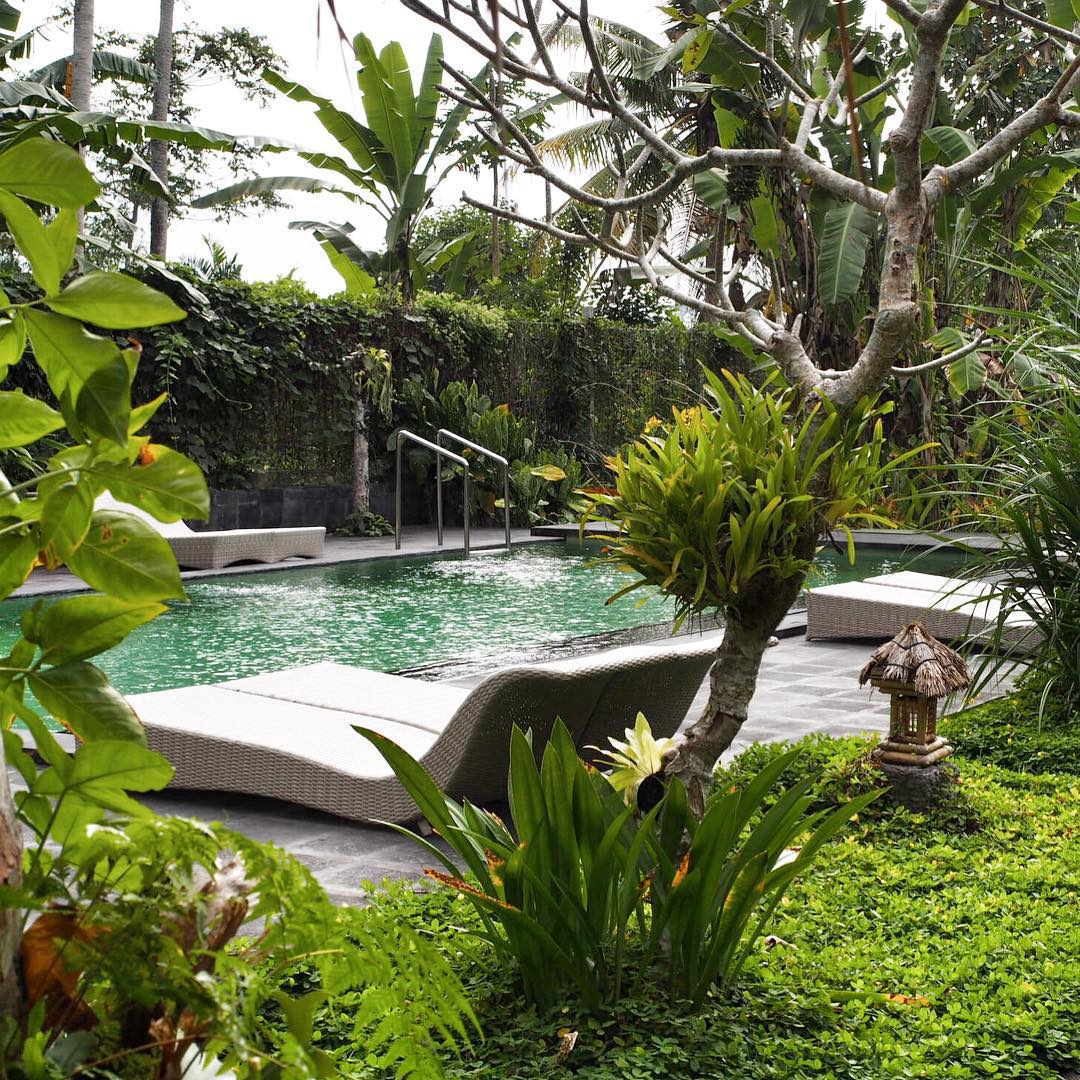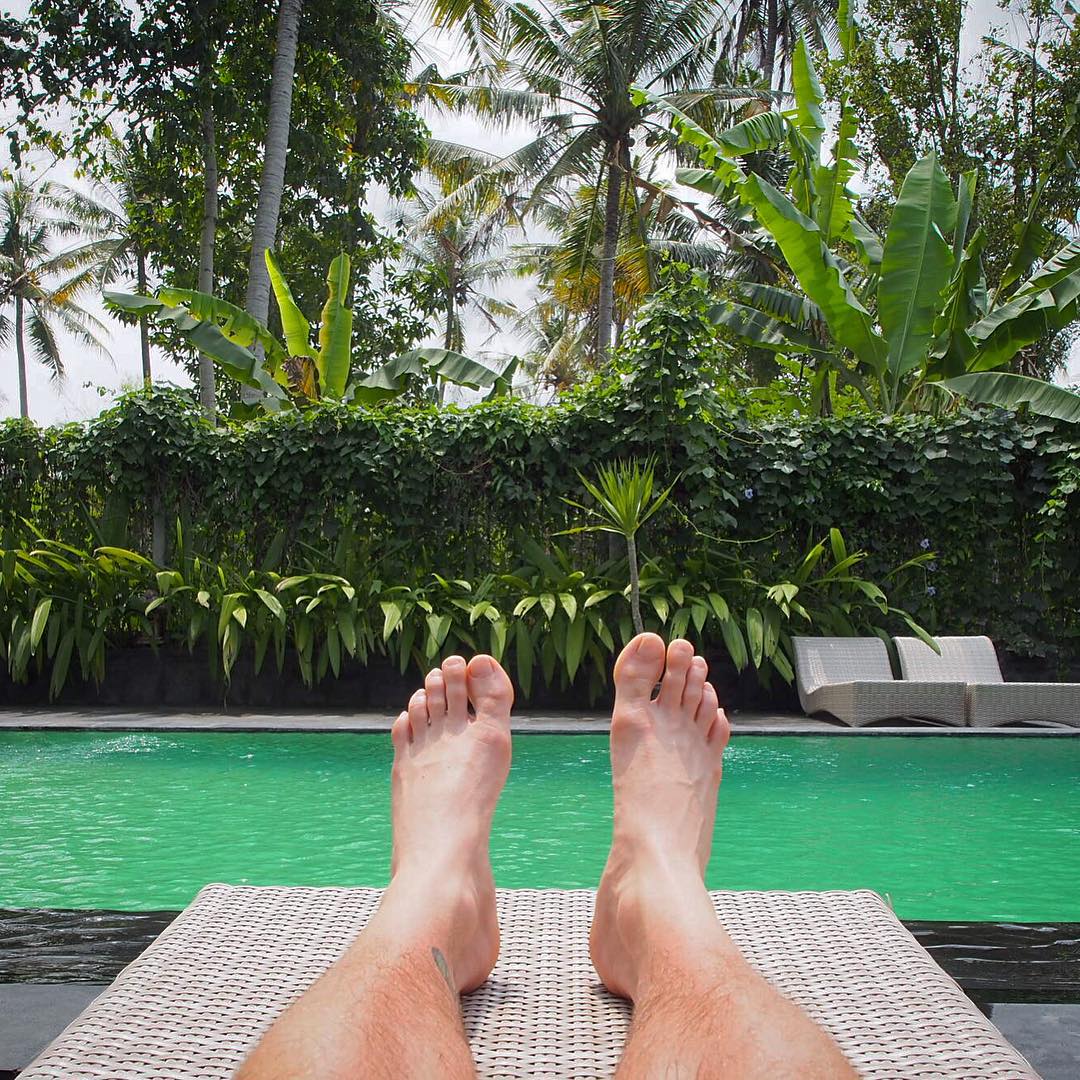 … to the pristine "Whisper Pool" at the Komune, there was plenty of time to read my book and soak up the Vitamin D from the strong Southeast Asian sun.
To really experience the country like a Bali native, you just about have to hire a scooter and explore the wild roads of Bali on two wheels. It's a bit daunting at first, but before too long you'll feel like a true local Balinese weaving in and out of traffic or cruising up the coast with the wind in your hair.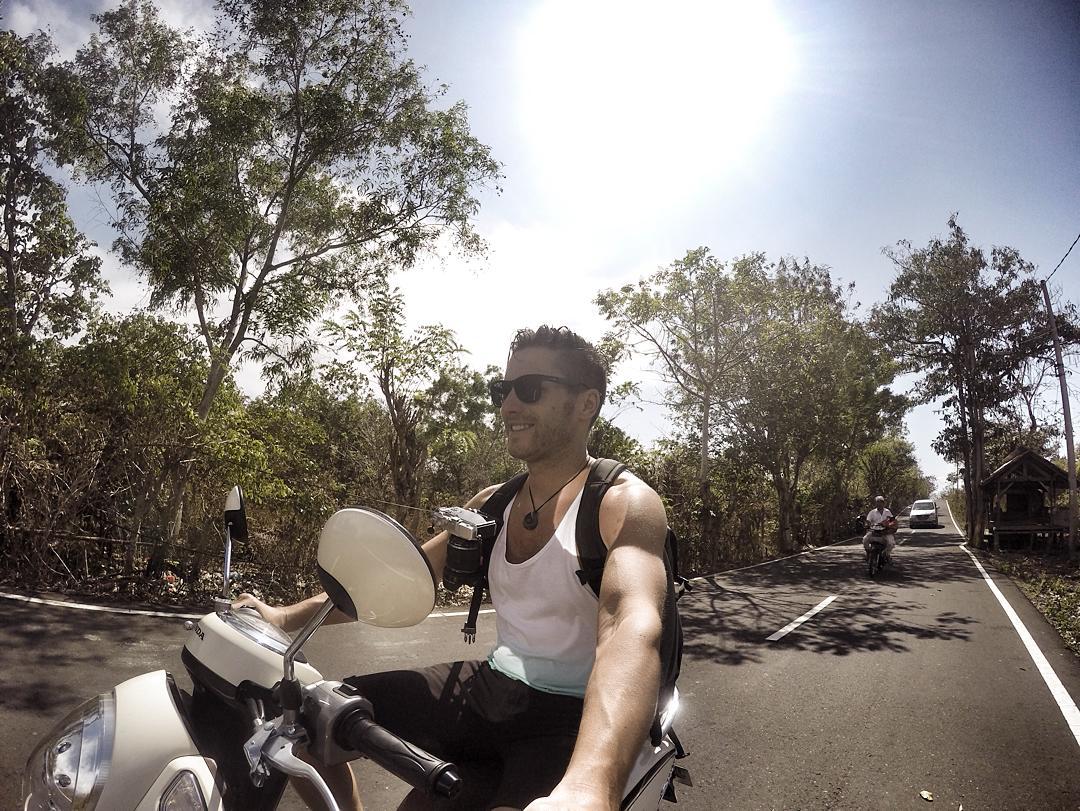 And lastly, be sure to take some time to find your inner zen. Bali has grown to become a huge yoga destination, and there are no shortage of places to practice your Downward Dog or your Dancing Warrior pose.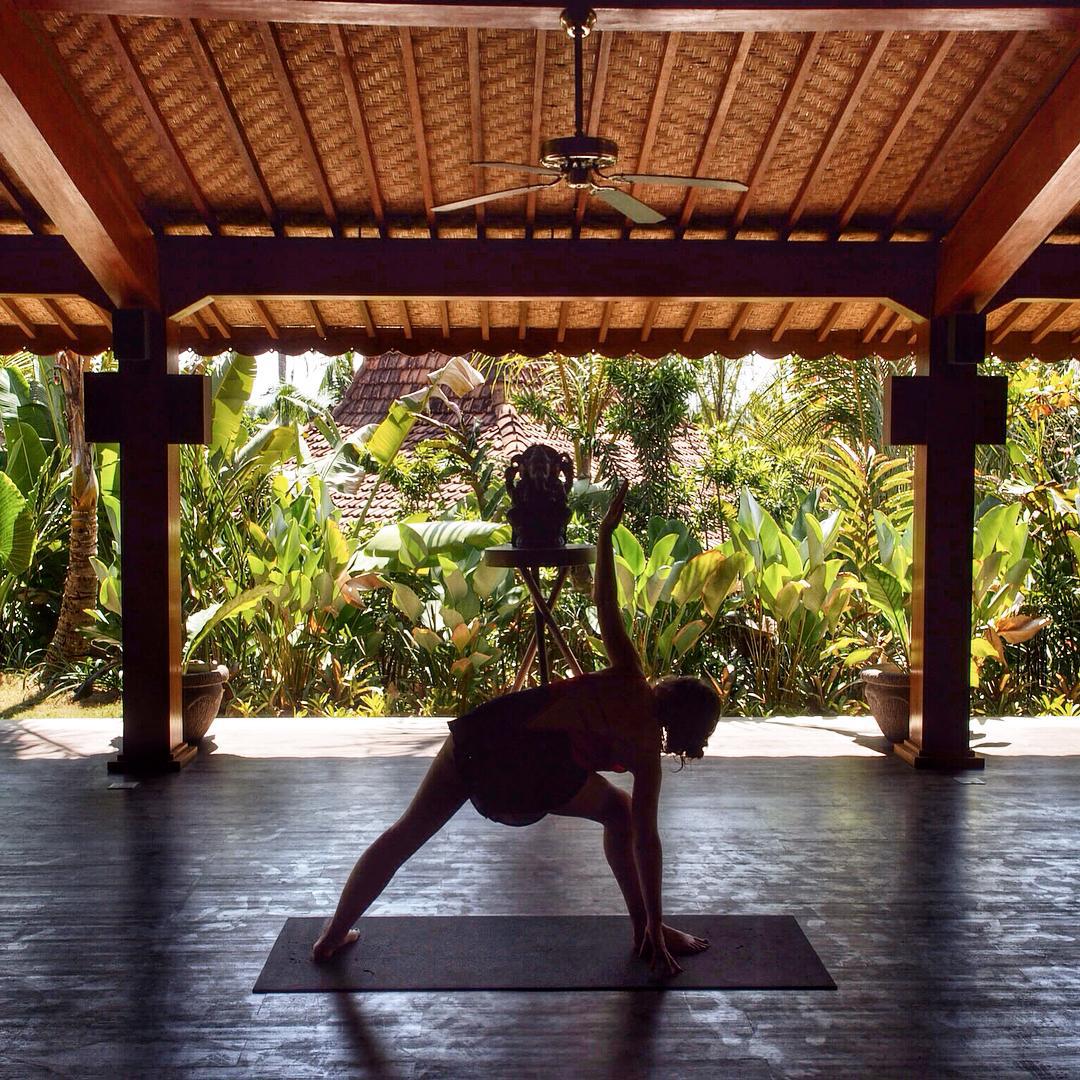 Our yoga instructor left us with this quote after practice one morning, and I'll leave it with you.
Some people wait all day for 5pm, all week for Friday, and all year for their holidays. Don't be one of them, don't wait until your life is almost over to realise how good it has been.
Thanks to Visa for their support of Backpacking Matt. Discover more #notatourist inspiration and tips from around the globe here. For more on travelling with Visa – money you can't lose, check out this link.