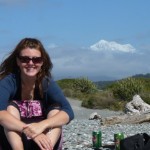 Today's guest post was submitted by Nicole Graham. Nicole has a passion for Scotland that is probably unsurpassed by few.
Nicole has also written a great post about her hometown and favorite city in the world, Edinburgh – read about her perspective of Scotland's capital here.

Many people often come to Scotland for a city break, whether it's Glasgow, Inverness, Edinburgh, or Aberdeen. Some seem to forget about the rest of Scotland, and to me the most beautiful parts of this country are found by escaping the cities and heading out to the wilderness of the Scottish Highlands and Islands. Steeped in history dating back more than a thousand years, Scotland's past is filled with stories of freedom fighters, clans and their lands, Kings, Queens, and bloody battles against the English.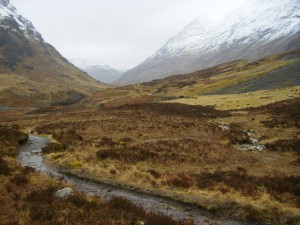 If you are planning a trip to Edinburgh and you're short on time, think about taking a day trip out of the city and up into the most stunning scenery this country has to offer.
Haggis Adventure Tours offer one day round trip tours to Loch Ness, near Inverness in the Scottish Highlands.  The tour, the Loch Ness Hunter, heads north out of Edinburgh towards Stirling Castle, the Trossachs National Park, Rannoch Moor and the infamous Glencoe. It continues north through Fort William, home of Scotland's highest peak Ben Nevis. You then follow the Great Glen and stop for lunch in the highland village of Fort Augustus on the banks of bonny Loch Ness. Here you have the option to take a boat trip out onto the Loch to perhaps do some monster spotting.
Loch Ness is definitely a must see sight in Scotland. Its mysterious, murky black water stretches over 24 miles up the Great Glen fault line and is 924m deep. All the water from England and Wales is still not enough to fill this monster of a Loch. Loch Ness is of course not just famous for its size and depth, it's what's lurking beneath that makes it probably one of the most famous bodies of water in the world – Nessie.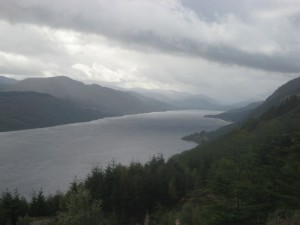 After a couple of hours its back on the road again this time heading South down through 'Monarch of the Glen' country, Perthshire and a quick visit to the historic town of Dunkeld before heading back towards Edinburgh over the famous Forth Road Bridge.
This tour gives visitors a chance to see some of the most beautiful scenery Scotland has to offer in a day. It's great for backpackers with a time schedule and a budget. Haggis Adventure Tours ensure that you learn something too – their informative guides will tell you stories of legends past and present, of Kings and Queens, and of bloody battles. They have an incredible passion for Scotland, its history, and its landscape, and they'll leave you wanting to know and see more of this truly fascinating country.
If you are thinking of taking a day trip with Haggis Adventure Tours, here is some info to get you started:
Price: The one day tour will cost you GBP32 and includes a free packed lunch. Not bad considering it's a full day.
Times: Tours run daily. They depart Edinburgh's Royal Mile at 8am and return at 8pm.
If you have any additional questions about the tour, send them to matt@backpackingmatt.com and I'll send it on to Nicole.

If you're thinking of taxing a tour with Haggis Adventures (or their parent company, Radical Travel), do me a favor and book your trip with this link. I'll earn a small but appreciated commission on your purchase. Cheers!