While I'm not entirely sure where my travels will take me after New Zealand, one option I'm considering is a stint teaching English someplace in Asia. As I'm only in the preliminary stages of considering this idea, I haven't done a whole lot of research on the option.
What little bit of research I've done has been stressful. Google searches provide heaps of sites filled with spam, outdated content, and inconsistent information. Whenever I start researching the idea, I soon get frustrated and move onto something else.
Needless to say, I was stoked to find out that Nomadic Matt's latest (and final) eBook is a wealth of information on the subject. In his 102 page eBook How To Teach English Overseas, Matt goes into excellent detail on the whole premise of teaching English abroad. In his four plus years traveling the world, Matt has spent a significant amount of that time teaching English. He was aware of the lack of detailed information out there and decided to write a comprehensive guide to the option of teaching English overseas. Essentially, he has done the research so you don't have to.

He outlines the ways to go about getting certified (TEFL, TESOL, CELTA, etc), tells you whether or not thats even necessary, and explains the best ways to go about finding jobs teaching English. Also, Matt goes into detail about the different types of jobs you can get as an English teacher – be that freelance work, in government schools, or private ones. Matt combines his experience, with his own research, with the feedback of English teachers he has befriended over the years.
What I found most beneficial in How To Teach English Overseas was the chapter that goes into specific detail on each country you could ever imagine yourself teaching English in (and even ones you couldn't). Matt lists dozens of countries and explains how to get a visa to teach there, the specifics of pay and cost of living, benefits you'd receive as a teacher, and links that point you to more information.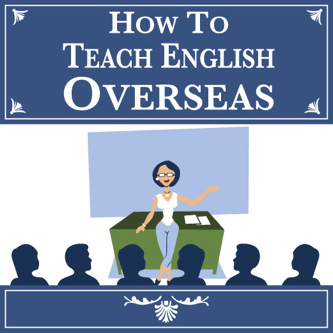 For a reasonable price of $9.99, Matt guarantees updates for life on all of the content in the eBook. This is extremely beneficial as the specifics of visas, rates of pay, and costs of living will certianly change.
How To Teach English Overseas is easy to read, visually appealing (with layout and illustrations by Hop & Jaunt), and most importantly provides a wealth of information on the subject. It's a must read if you're considering the option of teaching English overseas at some point in the future.
If you're considering buying Matt's latest book (and you should), using this link will provide me (an appreciated) portion of the sale.