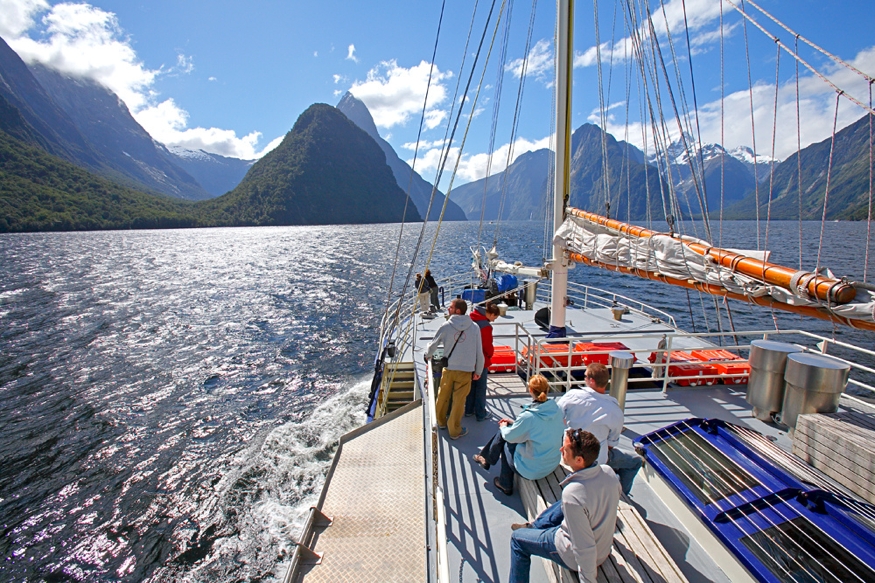 Are you planning a trip to New Zealand?
Awesome. You're going to love it here. Believe me, I came for a 12-month working holiday and somehow have spent the last five years living on the incredibly scenic South Island. 
Throughout my blog, you'll find heaps of travel advice and inspiration for your trip around New Zealand. I've shared my adventures in the mountains, my tips for backpacking around New Zealand and some of the best views in the country.
Planit NZ Travel Guide & Booking Portal
I've taken my love of New Zealand and poured all of my efforts into building a New Zealand travel guide at PlanitNZ.com. The website has a wealth of information on traveling New Zealand – everything from regional overviews, to suggested itineraries, to pre-travel planning tips and an ongoing travel blog.
Through this website, I function as a web-based travel agent. I can book you into small group adventure tours or hop-on hop-off backpacker bus trips. I can organize your car rental or your campervan rental to help you get around New Zealand. I can also book you into any day tour or activity in New Zealand – be that a bungy jump, a skydive or a cruise of Milord Sound.
Most importantly, I can offer you a discount on any package you book and save you money.
So, allow me to help you craft an itinerary, organize your car rental and get you booked into your tours or activities so they do not fill up before your trip. My service IS FREE and it SAVES YOU MONEY. It's a no-brainer.
Ways to Contact Me
There are plenty of ways to contact me.
Add me on Skype and give me a ring. I'll answer, I promise! Search for me via my Planit NZ email – matt@planitnz.com
Head on over to PlanitNZ.com and look for the "LiveChat" feature on the bottom right of the screen. You can chat with me and ask me any questions about New Zealand! Go on, have a look – I might be there RIGHT NOW!
Not convinced?
Sound too good to be true? Well it's not. Check out some feedback below from past customers.
Matt – the service you provide is first rate, I can't fault it. I'm telling anyone who will listen that if/when they're heading to New Zealand they need to have PLANIT NZ take care of everything for them.

– Anthony M, Australia

When I first started planning my New Zealand adventure, I had no clue where to start. I had so many ideas of what I wanted to do, I didn't know how to begin. I came across Planit NZ, and I decided to send an email. It was simple as that. I heard back from them right away, and they took everything I wanted to do and gave me more! I only had to worry about booking my flights and accommodation. Putting my trust into Planit NZ was the best choice I could have made by far, and I'm so glad I did! Thank you Planit NZ for all of the help you gave me, and always giving me a speedy response!

Brooklyn M, Canada