If you're backpacking in New Zealand, you can expect to see some stunning sunsets and sunrises. Today's Friday Travel Photo takes you to Coromandel on New Zealand's North Island. This shot is looking west off of the peninsula towards Auckland (check out these Auckland budget travel tips).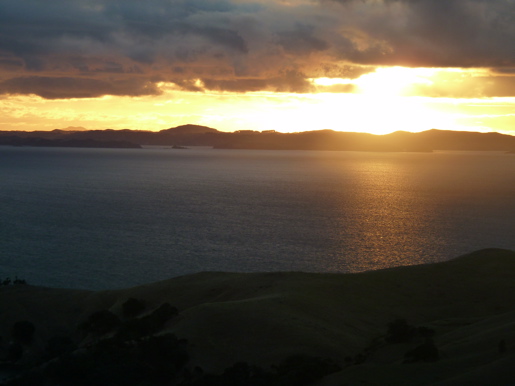 If you're planning a trip to Cormandel, check out these tips for your time in one of my favorite areas of New Zealand.
Do you have a photo you'd like featured on Backpackingmatt? Email the photo to matt [at] backpackingmatt [dot] com. I'll gladly feature it with a link back to your blog.