A highlight of a visit to Bangkok is undoubtedly the wide variety of food on offer from street cart vendors.
From the quintessential Pad Thai Noodles, to banana pancakes, to barbecued chicken, to dishes you'll not know what you're eating unless you speak fluent Thai – you can get it all from the street carts. And you should. Put any food hygiene concerns behind you and spend a day wandering from street cart to street cart sampling their specialties.
The best part? You'll be hard pressed to spend over $2 on a dish.
Yesterday evening, Adventurous Kate (@AdventurousKate) and Pamela (@Spunkygirllogue) hit the streets of Bangkok looking for another Bangkok specialty – bugs.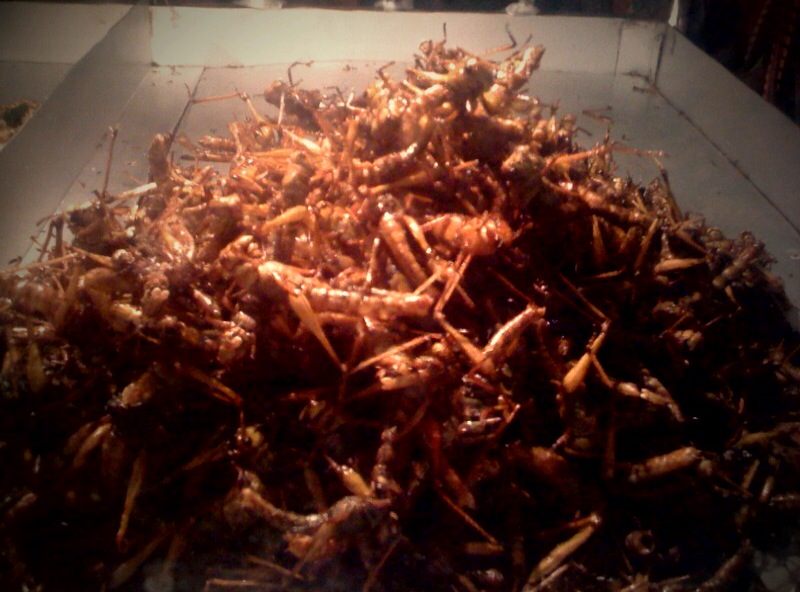 It took a bit of exploring, but near the Bangkok street famous the world over – Khao San Road – we found them. A cart full of bugs; ants, worms, crickets – you name it.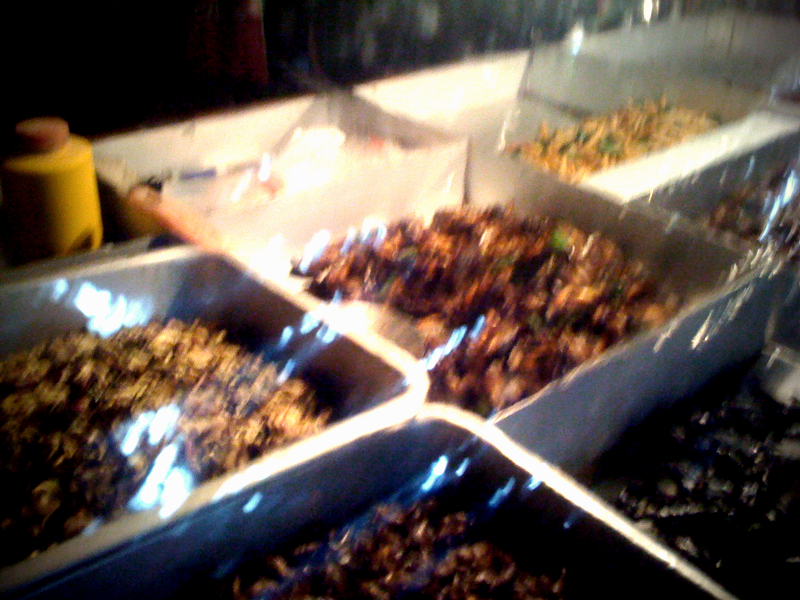 20 Baht ($0.67) got Kate and myself an assorted bag full of bugs. Some were salty, some slightly sour, some were gooey, while others (namely, the crickets) were crispy – surprisingly, they weren't that bad.
Stay tuned to AdventurousKate.com and SpunkyGirlMonologues.com for more photos and a Bangkok travel video.
Do you have a picture you'd like to share here? Email me at matt <at> backpackingmatt <dot> com and I'll gladly feature it with a link back to your blog.