Today's Friday Travel Photo features a highland cow in the Scottish Highlands. These highland cattle – known as hairy coos in Scotland – are native to the Highlands of Scotland and are identifiable by their long hair and big horns. They're rugged animals and can survive the wet, cold, and windy winters of the Highlands.
You'll meet Hamish, Scotland's famous hairy coo, on a day trip from Edinburgh to Loch Ness.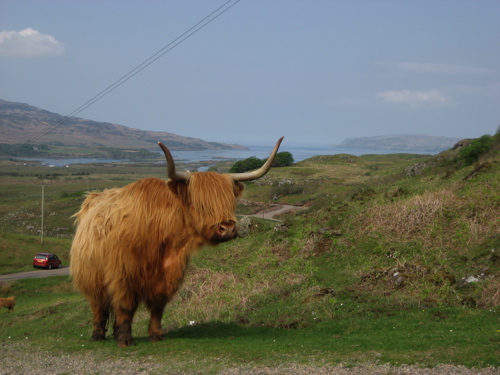 Do you have a photo you'd like featured on Backpackingmatt? Email it to matt [at] backpackingmatt [dot] com and I'll feature it with a link back to your blog.