Today's Friday Travel Photo takes you to Bary, Italy – an unsuspecting port town on Italy's east coast.
Fate would result in me spending a night here after traveling some 16 hours via train, bus, and ferry from Sicily. My goal was to catch a ferry to Athens – I unfortunately missed the ferry and ended up spending a night here.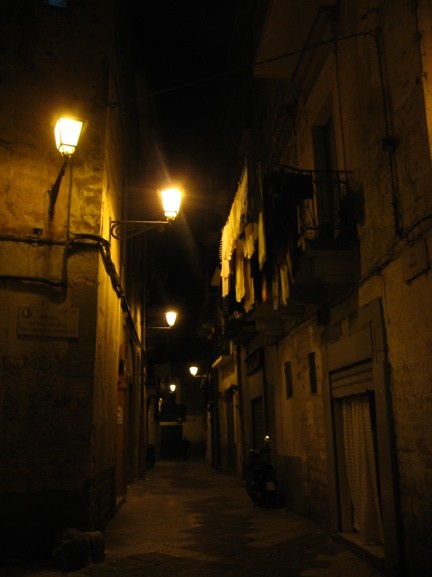 I spent the evening wandering the cobblestone streets and taking in the feel of the place. It's an excellent example of how unplanned changes to your travels may result in you finding your new favorite destination.
Do you have a photo you'd like featured here? Send it to matt (at) backpackingmatt (dot) com and I'll gladly feature it with a link back to your blog.