This shot was taken in New Zealand's Marlborough wine region on the South Island. It's one of New Zealand's warmest areas and competes with Nelson for seeing the most hours of sunshine each year.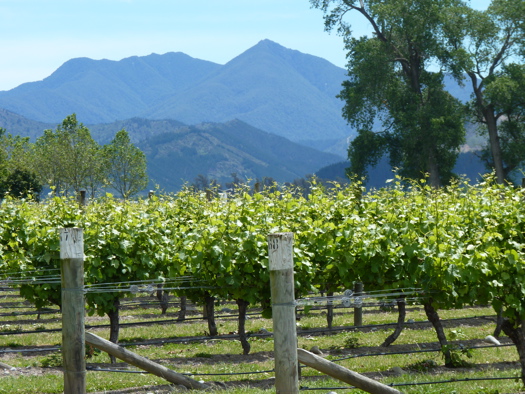 Marlborough is an excellent place to spend the day. Hire a bike or find a designated driver and spend the day tasting some excellent Sauvignon Blancs from the many wineries in the area. Some say that tasting a Marlborough Sav is a life changing experience … I'd probably agree. Read about my day experiencing the wines of Marlborough here.
Have a photo you'd like featured here? Email at matt (at) backpackingmatt (dot) com.