If you're planning on taking a G Adventures tour of New Zealand, I can help save you money.
G Adventures offer some incredible tours around New Zealand. They have guaranteed small groups, and a CEO (Chief Experience Officer) that ensures you have an unforgettable tour in New Zealand.
I run Planit NZ – a web based New Zealand travel guide and booking service. Essentially, I am a web based travel agent and I can book your G Adventures Tour at a discounted price.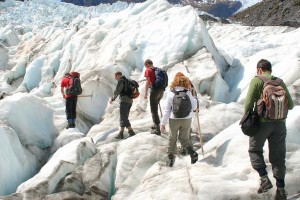 I'm pleased to offer you a promo code for a G Adventures New Zealand tour if you book your pass through Planit NZ. Here's how to redeem your G Adventures New Zealand discount:
Email me at Matt@PlanitNZ.com
Mention you have seen the "Sweet as G Discount" on Backpacking Matt
Let me know which G Adventures Tour you're interested in
Save 7% on any G Adventures Tour when purchased via Planit NZ
This 7% discount is only valid if you purchase the pass through PlanitNZ.com. 
If you're keen on booking any other day tours or activities in New Zealand – kayak trips, bungy jumps, skydives, Lord of the Rings day tours – I can also organize these for you too.
Thanks in advance for letting me help you save money!