I almost called this post, "A Day Walk to the Cascade Saddle," but reconsidered at the last minute as realistically getting to Cascade Saddle isn't a day walk. You can do it in a day, but it's an epic one.
A couple weeks back, I had spent Saturday paragliding at Treble Cone with some mates from Queenstown. Getting to Treble Cone from Queenstown makes for a pretty massive day – it's about 1.5 hours one-way, so you're looking at three hours of driving all up if you head back to QT. Treble Cone sits at the very beginning of the Matukituki Valley, and given I had come all the way from Queenstown with a perfect weather forecast for the weekend, I decided I'd knock off a walk that's been on my New Zealand bucket list for some time – the hike to Cascade Saddle.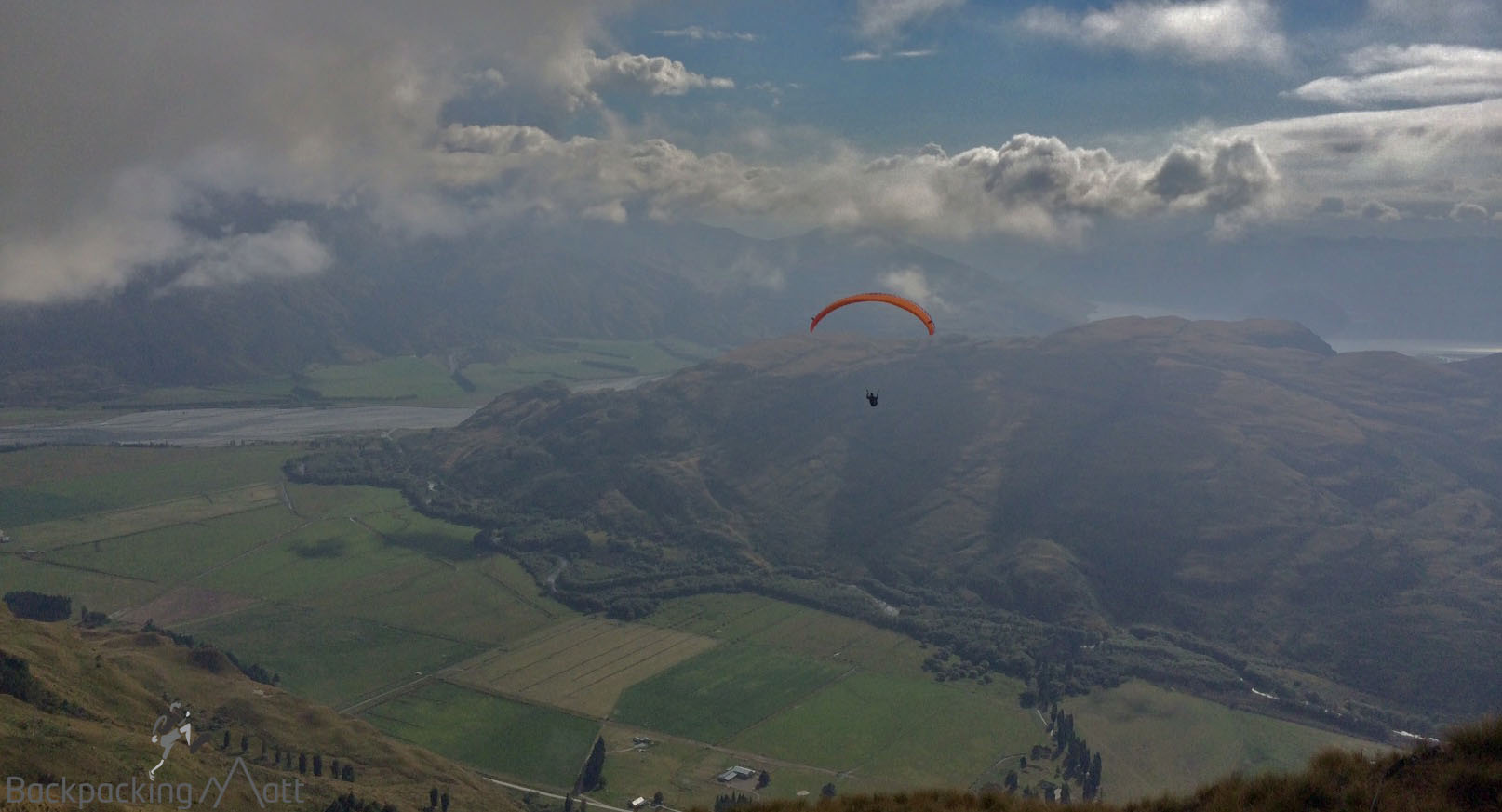 The Cascade Saddle links the Matukituki Valley with the Dart Valley. As a multi-day walk, it's a popular summer crossing that would see you starting from the Wanaka side and finishing on the Glenorchy side. To walk the whole crossing, you'd likely be looking at three-fours days and two-three nights, depending on if you walked out the Rees or the Dart Valley.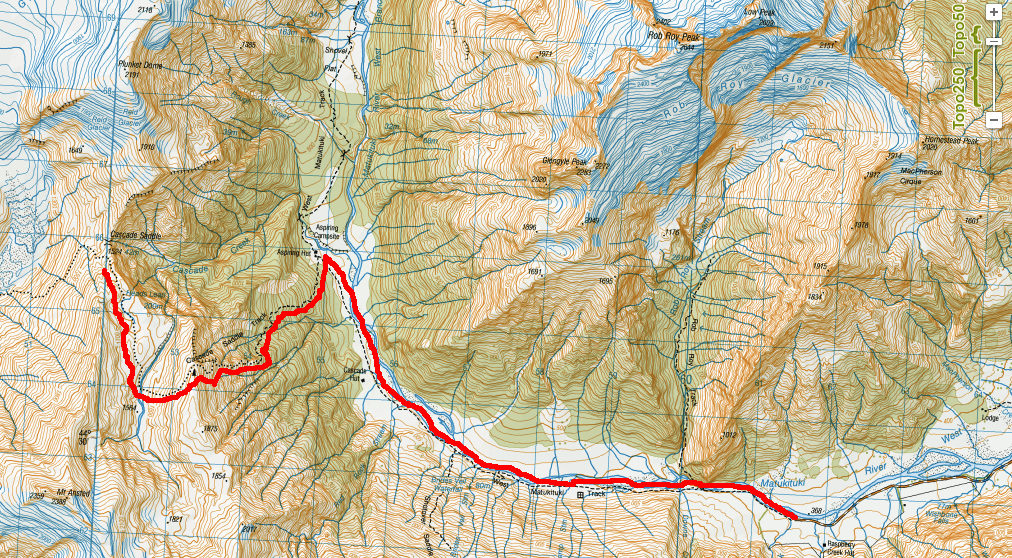 If you're after a shorter trip, you can do an in and out trip from the Raspberry Creek Car Park that is at the end of the Matukituki Road – about a 1-1.5 hours drive from Wanaka. It's only 55kms, but the last 15 kms is a pretty rough road with numerous fords. Plenty of rentals cars head out (likely to the rental operator's dismay), but you'll be more comfortable in a 4WD.

The most logical way to do the walk is to hike in on the first day from the car park to the scenic Aspiring Hut. This is only 9kms one-way, and sets you up to do the hike to Cascade Saddle the next day, and then return to either Aspiring Hut for another night in the bush or as far out as your car at Raspberry Creek. The hike from Aspiring Hut to Cascade Saddle is 7kms one-way, so to return to your car is 25kms. A big day, but certainly an achievable one.
Me being me, I decided that I could do the entire hike in a day from Raspberry Creek. 32+ kms and nearly 3,000 meters of climbing.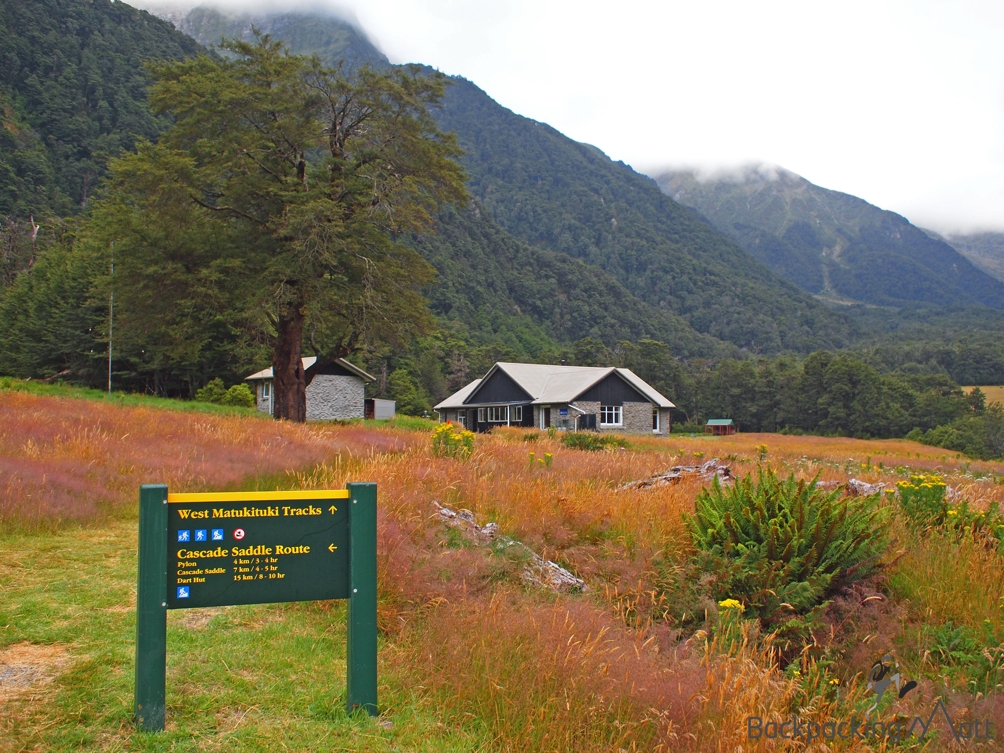 For fit and keen walkers, this is realistic but for most it's likely too big of a day. The ascent from Aspiring Hut to the 1850 meter pylon is steep and exposed in the final alpine sections, so not one that you want to be rushing. With that, it's worth noting that this walk has claimed a number of lives over the years. Leaving Aspiring Hut, it's a steep and steady climb through the native beech forest. After you clear the bush line, you come to a steadily steepening section of track that passes through tussock and snow grass – both of which can be dangerously slippery when wet.
A fall could potentially see you tumbling down one of many gullies that terminates with a drop of hundreds of meters. Not a good option, so taking it slow is crucial.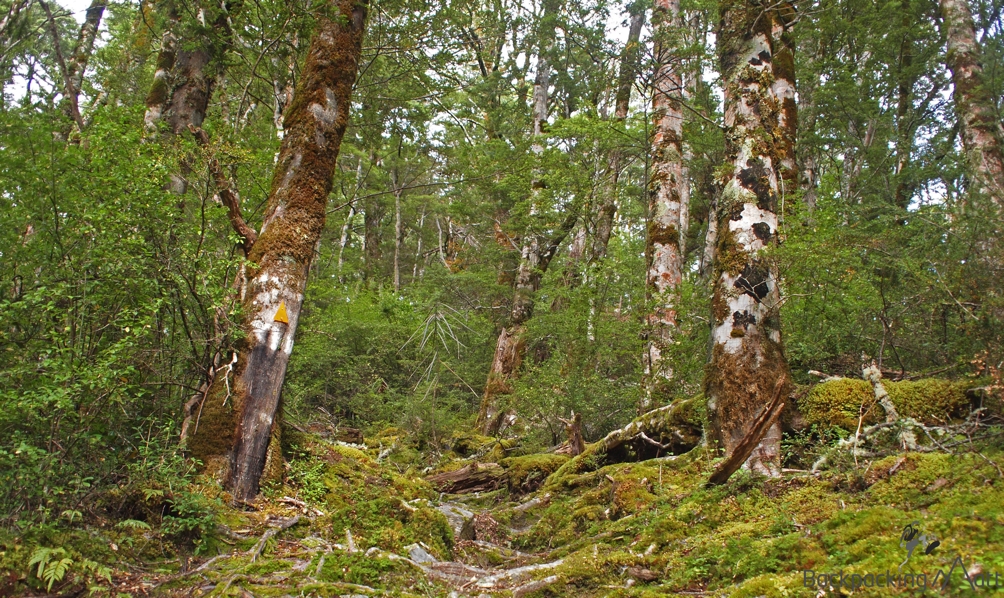 The weather conditions I experienced on the Cascade Saddle Hike couldn't have been better.
The early morning walk across the valley was under cloud which hung around until about halfway up the climb to the pylon. This kept me cool, and about mid-morning the cloud cleared at just about the time I walked above it. There was an hour or so where I was above the cloud inversion with jaw-dropping views everywhere you turned.

I'll leave you with a gallery below of some of the highlights from the walk. After rising above the bush line, you have uninterrupted views to Mt Aspiring – Tititea, 3,027 metres and the highest peak outside of the Aoraki Mt Cook Region. From the 1850 meter pylon the views up and down the Matukituki are superb. As you approach the Cascade Saddle, you get to see the Dart Glacier and its surrounding snow fields and Névés.
On a clear day, this must be one of the most scenic walks in New Zealand.
[gdl_gallery title="Cascade Saddle Hike" width="270″]
I met a backpacker early on during this walk, and we ended up spending nearly the entire day walking together in the backcountry. We both were hiking similar speeds, so it ended up being a good match. He said something during the walk that stood out to me, and I believe is certainly true in New Zealand – but equally true regardless of wherever you're at while traveling around the world. He said,
I came to New Zealand alone, but I've not felt alone since I arrived. It seems wherever I go, I always connect with other backpackers.
He was referring to hikes he had been on, groups he ended up traveling with, and people who had given him rides as he hitched around New Zealand. So go on, pack your bag, set off and explore the world. Or at least, come visit me in New Zealand.