As a backpacker or budget traveler in New Zealand, you'll have a couple different options when planning your trip from the North to the South Island (I recommend this direction of travel).
While you have the option of flying – or even the option of skydiving (yes, skydiving) – I recommend you cross the Cook Strait with one of the two ferry operators that make the crossing each day – Interislander or Bluebridge. It's an absolutely stunning journey on a clear day, and while flying between the two islands may save you time, it will also result in you missing one epic ferry trip.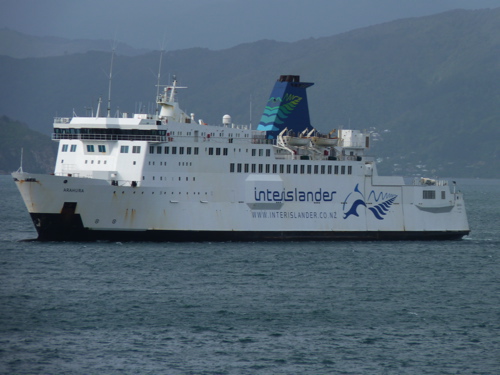 Since arriving in New Zealand six months ago, I've crossed the Cook Strait more than a couple times. I recently reviewed my experience with Bluebridge. I wasn't terribly impressed with the service they offered. I expected less amenities for a budget traveler with fares that represented this service. I got one, but not the other – read about my experience here.
Recently, I again needed to cross the strait which separates the two islands of New Zealand – two islands which while only separated by a 92 kilometer ferry journey might as well be separated by the full length of an ocean. They're entirely different places, and both have so much to offer – but that's a post for a different day.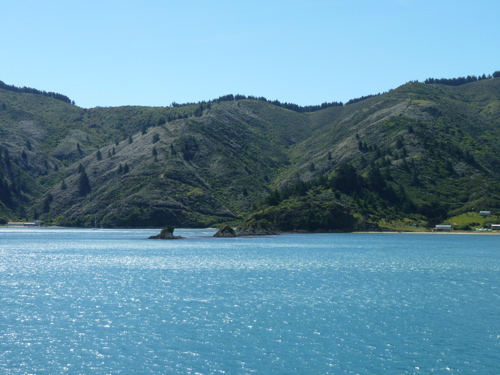 Interislander runs three ferries between the North and South Islands up to 11 times each day. Each offer top notch facilities, and I recently made the journey on the Aratere. The ferry was fitted with a budget friendly cafeteria, a not quite so budget friendly bar, and plenty of room to stretch out and relax. If you're not keen on taking in the views during the approximately three hour trip, you have the option of purchasing a ticket to a featured film in the on board cinema.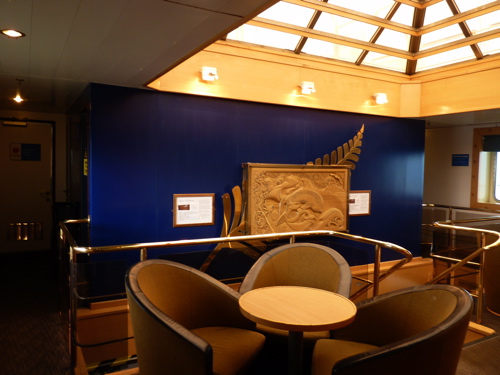 If you do want to take in the views, and you should, there are a number of different places on board to sit back, relax, and take in the experience. Leaving Wellington behind as you head south, you'll get some excellent views of the city of Wellington and its surrounding suburbs. Soon after leaving port, you'll enter the unprotected waters of the Cook Strait. On a clear day you'll get beautiful views of the North Island behind you and the South Island in the distance. While the ferries in the Interislander fleet are all big vessels capable of carrying both passengers and vehicles, this is the main area where you run the risk of a rough crossing. My crossing was smooth as and altogether a very enjoyable trip.
Before you know it, you'll again enter the protected waters of the sounds of the South Island. The Marlborough Sounds and the Queen Charlotte Sounds are a beautiful area of rolling hills, thick bush, sandy beaches, and mussel farms. There were a number of viewing spots on the Aratere – whether you wanted to be outside in the cool breezes at the bow of the boat or inside in the comfort of one of the lounges.
I chose to get some work done during most of the journey and instead camped out in one of the onboard work areas – complete with power points for your charging needs. I would have loved free WiFi, but unfortunately that's essentially unheard of in New Zealand.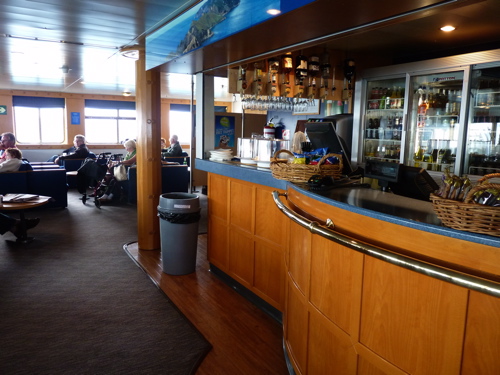 Realistically, as a budget traveler, you want the cheapest way to get between the islands. The scenery certainly doesn't change with one operator or the other. If you were planning a trip to New Zealand now (May 22nd), and wanted to cross from Wellington to Picton on the 30th of June, a trip with Bluebridge would cost a solo traveler with no vehicle $50. A trip with Interislander? $48. If you were a last minute planner, and only decided today you wanted to cross the ferry tomorrow, a trip from Wellington to Picton on Interislander would cost you $53, while the fare on Bluebridge would remain at $50.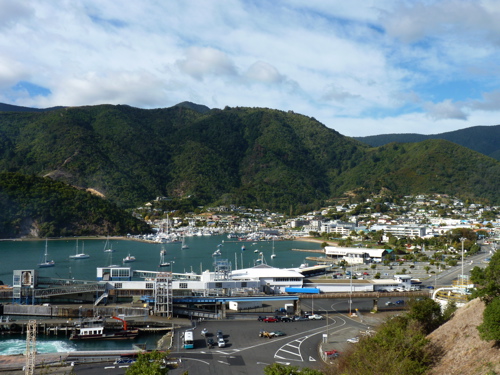 At $3 more a trip, I'd still recommend crossing with Interislander. Their ships are in excellent condition, they offer a comfortable ride, and their customer service is superb.
If you're interested in crossing the Cook Strait with Interislander, check out here website and online booking service here.
Disclaimer: Interislander offered a complimentary crossing for Max (my late campervan) and myself in return for a review on Backpackingmatt.