Today's Monday Escape takes you to Tongariro National Park on New Zealand's North Island – about two hours south of Lake Taupo.
The Tongariro National Park was New Zealand's first national park and is home to three volcanoes – two of which are the most active in the world. Mount Ruapehu erupted in 1995 and again in 1996. Throughout the park you find warnings posted which display the 'lava flow areas' and escape routes.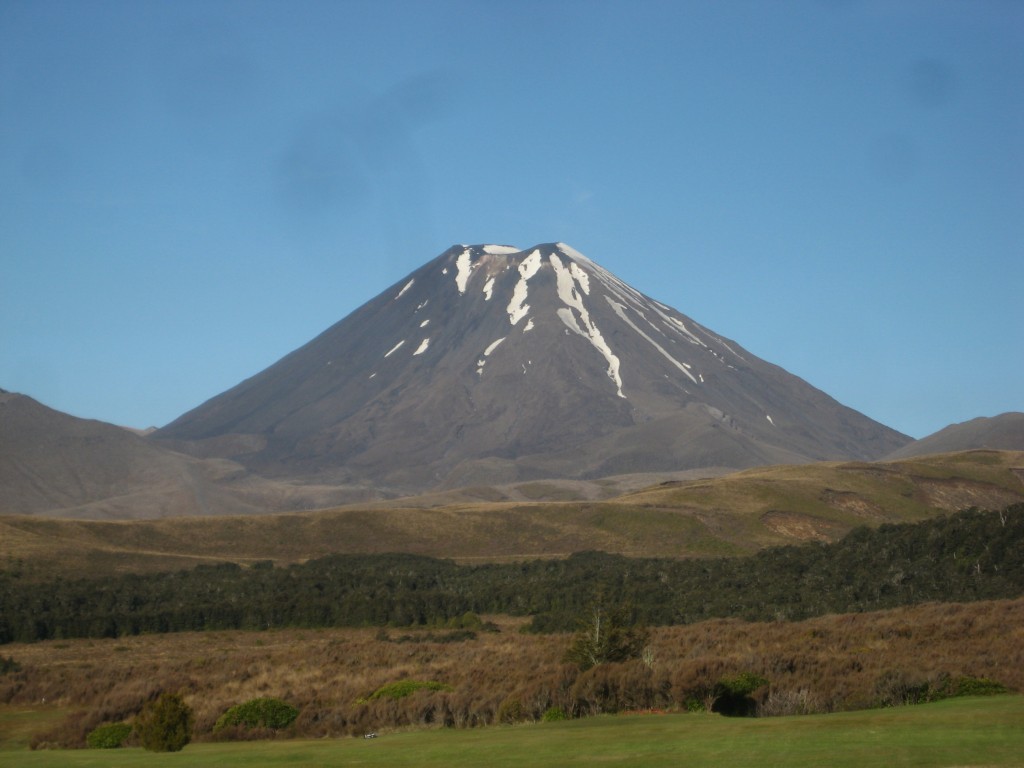 You might recognize Mount Ngauruhoe as it starred as Mount Doom in Peter Jackson's Lord of the Rings trilogy.
While you're in Tangariro, consider walking the the Tangariro Alpine Crossing. New Zealand's most popular day track takes you almost 20kms past hot springs, craters, and the remnants of lava flows. Depending on your level the fitness, the walk should take you anywhere between six and eight hours to complete.
The Crossing was closed during my time in Tangariro, so do your best to plan in advance depending on the weather forecast. The DOC (Department of Conservation) runs an excellent camp ground that includes sites for campervans, tents, and motel units.