Each Monday, I'll post a travel photo with a brief description of the area. Through this feature, you'll hopefully get a small taste of a fascinating destination.
Today's Monday Escape takes you to Raglan, New Zealand – a small, surf community located about three hours south of Auckland. You'll know you're in a surf town when you stroll down Raglan's main street with its surf shops, tanned and long hairs surfers, and barefoot people everywhere you look.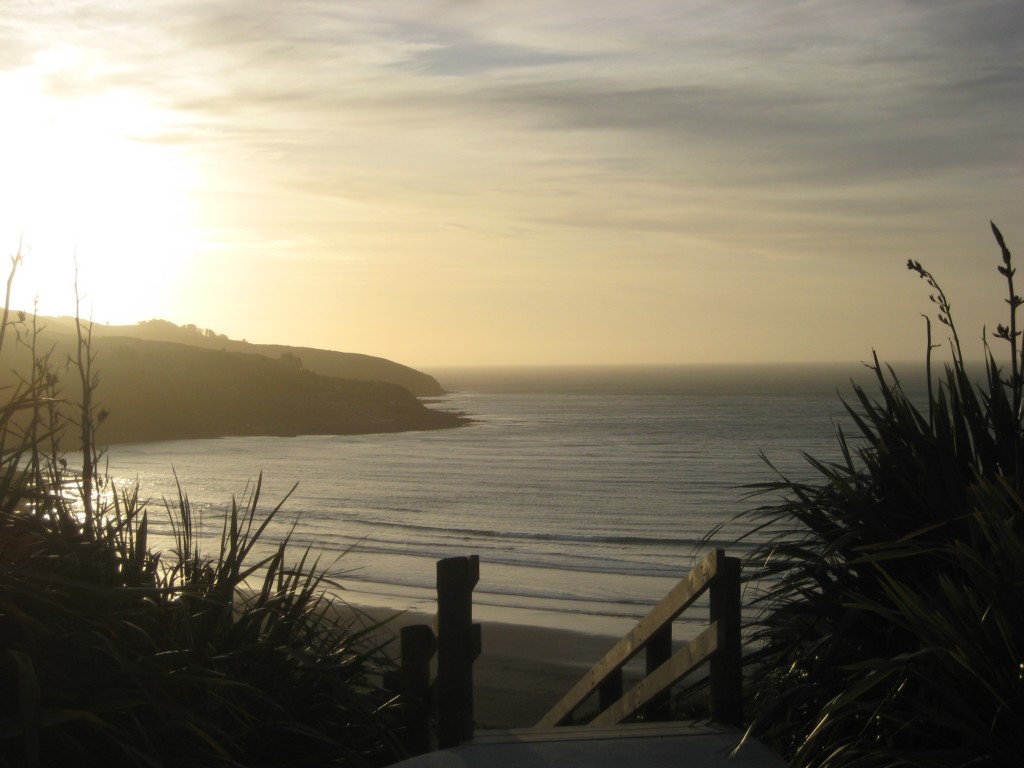 Raglan is known the world around for its Manu Bay and the world's longest left hand break. Manu Bay was featured in the 1966 film, Endless Summer.
Want a go at surfing? Check out Raglan Surfing School for lessons. Stay at the picturesque Raglan Backpackers. If you're traveling in a campervan, avoid staying the night at Manu Bay's car park – or risk waking to a $40 parking fine.