Below is the fourth installment of a five-part series of guest posts by my friend and fellow world traveler, Cat Gaa. At 22, Cat set a goal of experiencing 25 countries by the time she turned 25. This series of posts documents her most memorable experiences along the way. Cat outlines how basing herself in Spain and exploring the world has benefited her.

If you're new to Backpackingmatt, first check out Part 1, Part 2, and Part 3 in the series.
10) Starting a business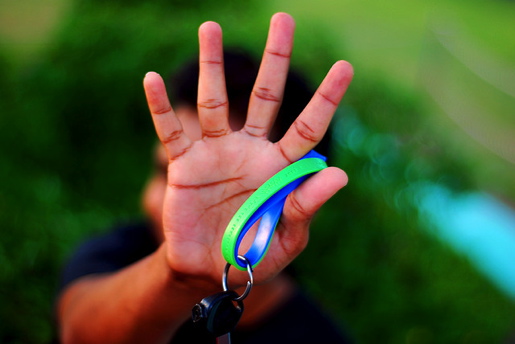 In my 22 years, I hadn't really thought of a lot of long-term goals. I was beginning to figure out who I was and what I wanted. Finding a volunteer position seemed a good way to fill up my free time, but the agency I had planned to ask offered me a job as a public relations assistant for a travel agency catered to study abroad students. Although I worked with the company a few months, the owner, my dear friend David introduces me as, "One of my originals. Without her, we'd be nowhere." Makes you feel pretty cool to have said you had a hand in starting a business at a young age.
9) Learning the local tongue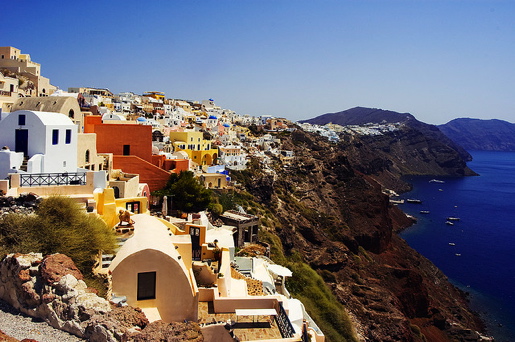 Know the difference between echar un polvo and hecho polvo? You'd better before you head to Spain, or else you'll be telling your hostel owner you'd like to engage in relations with him instead of how poorly you slept.
Integrating into a culture can be tough without speaking the language, but it's also more fun if you do.
8 ) Getting to know your own country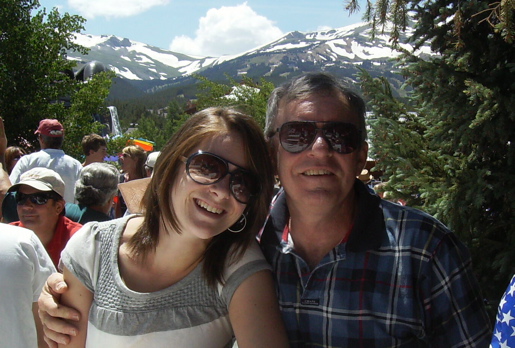 I'm currently staying with a friend in the northern port of La Coruña in the Galician region of Spain. Her father asked me about my plans for the next week and I replied by rattling off four more cities that I'll see before heading back home to Sevilla. "Madre mía!" he exclaimed, "You've seen more of Spain than I have!" True, I answered him, but little of my own country, which I deeply regret.
Like a Spaniard, I'm completely enamored with my home of Chicago (not my town, but the big city) and am happy to stay put while I'm there. But into my wish list of destinations, Boston, New York City, Yellowstone and Texas always pop up. I've seen many fascinating places. Knowing my own country, I think, will help me get a better sense of place. As the wise Calvin told Hobbes, "It's a big world, buddy ol' Hobbes. Let's go exploring!" Maybe I just have to start in my own backyard.
7) Starting a blog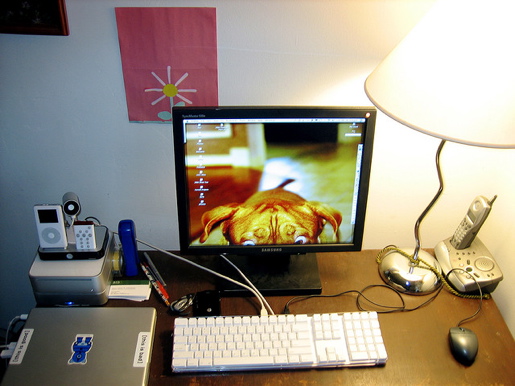 Writing to me seems as normal as breathing. I studied journalism; carrying around a pen and paper in my bag is as necessary as my wallet. I started a blog just to jot down my thoughts on moving abroad at 22 and keep my friends and in family in the loop. Three years and 150 posts gone, I read back at my personal progress and my ruminations on life in Spain and where I fit in.
Starting a blog, even if just for yourself, allows you to step away and analyze what's going on around you. I realized that life in Spain continues with me and without me. And life in America does too. Besides, you have those memories recorded for eternity, especially when you can't grasp the word to describe that perfect meal in Puerto de Mogán or the bus number you dutifully took to work each morning.
6) Following a sporting event while in the home country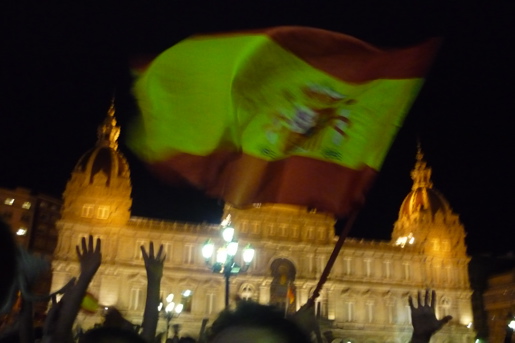 The first question my students asked me when I introduced myself was, "Are you of Sevilla or Betis?" The truth is, I didn't care about soccer and was lamenting missing the college football season. But after three years, yet to pick a team, I love watching Spaniards get worked up about soccer.
Victories are celebrated with city-wide parties, losses with swear words. Being here watching Spain's Furia Roja make history has been nothing short of hard on my body. I was nervous, biting my fingers, rearranging classes and plans to watch matches. I screamed "YO SOY ESPAÑOL" along with the Coruñenses at the top of my lungs watching Iker Casillas hoist the trophy above his head. Proud is an understatement, for sure.
Read about Cat's travels and her life teaching English in Spain on her blog, Sunshine and Siestas. Check back next week fifth and final installment in this series.
If you're interested in guest posting for Backpackingmatt, I'm accepting ideas for destination specific posts. Contact me for more details.

All photos not listed Creative Commons are credited to the author.