Just as much of New Zealand is overrun with tourists, much of New Zealand is overrun with sheep. Take for example, the King Country south of Auckland. It's a rural heartland that raises All Blacks, sheep, and is much greener than my rural home of Iowa. A visit to New Zealand's King Country on the North Island deserves more than the required stop in Waitomo to view the underground caves. In fact, if you're there in early April, skip the Waitomo Caves and instead head to the small farming town of Te Kuiti.
New Zealand claims to be famous for many things and while some of these are worthwhile claims to fame (World's Best Sauvignon Blancs – Marlborough), some of these aren't (Home of the World's Biggest Carrot – Ohakune). Te Kuiti is another small New Zealand town that greets you on arrival with a billboard claiming its spot in the world. Te Kuiti is,
The Sheep Shearing Capital of the World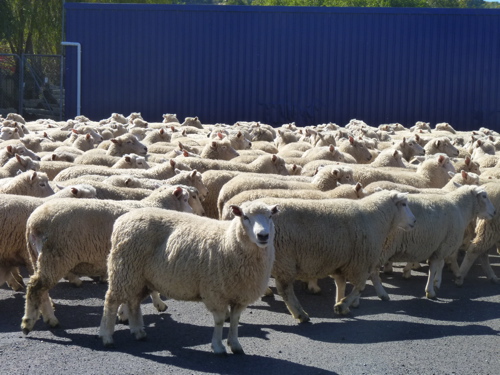 And rightly so.
I was lucky enough to be passing through Te Kuiti in early April. Late March or Early April is when Te Kuiti holds the Great New Zealand Muster. An end of summer festival that features two must see events:
A Sheep Shearing Competition and the Running of the Sheep
After months of driving around New Zealand, I have become quite accustomed to seeing the forty-odd million sheep that inhabit New Zealand's countryside. They're cute wooly beasts that sometimes quite literally stretch as far as the eye can see. The typical New Zealand postcard features a car stopped on a highway while sheep cross the road and says, "New Zealand Traffic Jam."
It's a relatively common sight on New Zealand's roads. As is seeing the old farmer driving along the road on a four-wheeler with two dogs on the back and a stray sheep under one arm. In one way or another, sheep are all over New Zealand: in its fields, on its dinner menus, flavors in its bags of crisps, and they keep you warm in your slippers, boots, or jackets.
So while sheep are everywhere in New Zealand, until April, I had never really stopped to consider how they're sheared. And let me tell you – it's a sight to see.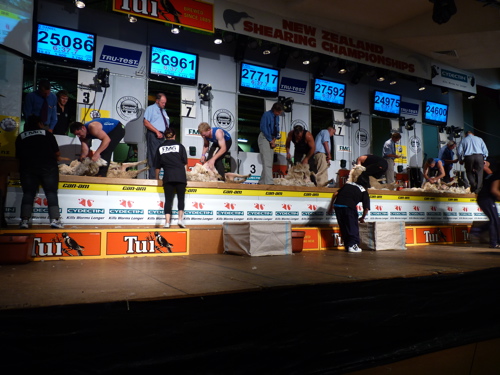 Sheep shearing is a sport in New Zealand. A sport with a regulating committee, detailed rules, and regular competitions. One of these competitions was going on in Te Kuiti during the Great New Zealand Muster and paying the $15 entry fee might have been the best $15 I've spent in New Zealand. The men and women in this competition were shearing full sized ewes in under a minute – one right after the other. Sheep shearing looked to be a physically demanding sport that takes skill, serious strength, and endurance.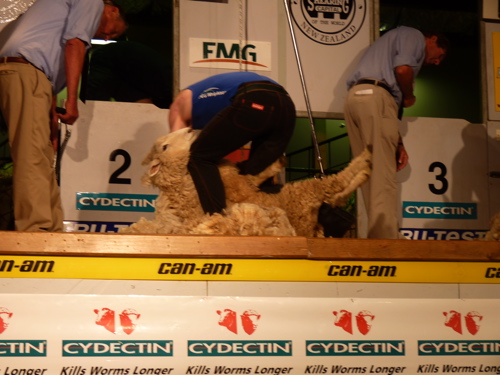 The competitors would pull one sheep after the other out of a pen, flip it up and around, while taking long clean swipes with what appeared to be an oversized, electric beard trimmer. While the poor wee suckers looked shocked as they were flipped, turned, and twisted around, they were treated quite well. Any flesh wounds resulted in a penalty for the sheerer. And it was hot in Te Kuiti, so I trust a shorn sheep was more comfortable than an un-shorn sheep.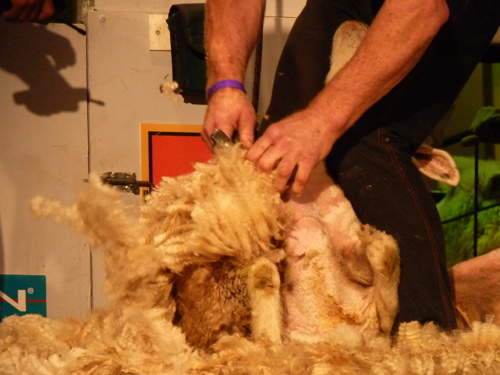 The day finished out with an event that would arguably put the yearly festival in Pamplona to shame. Forget the running of the bulls, Te Kuiti has the Running of the Sheep.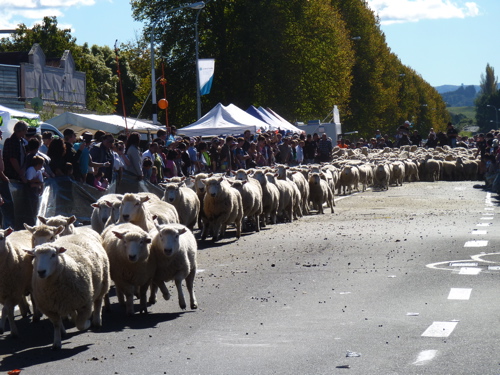 The main street in Te Kuiti was blocked off to prepare for the running of over 2,000 sheep. I wrongly expected the sheep to come rushing down the deserted street. As soon as one daring sheep would start running down the road, it would get spooked, turn around, and all 1,999 others would do the same. After ten minutes of coaxing from dogs, men, and horses, the whole flock finally made their way to the end of town – leaving plenty of sheep poop in their wake.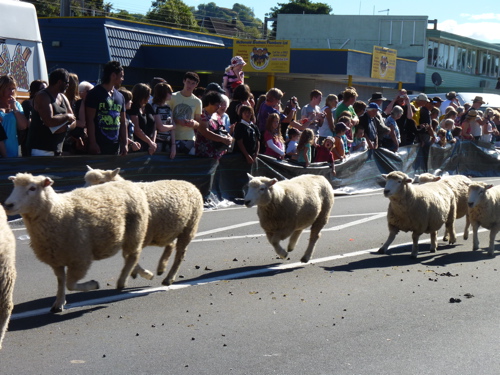 Finding Te Kuiti and the Great New Zealand Muster was definitely not in my travel plans, yet it is one of those events you mistakenly stumble on to and love. I often find the best destinations you find in travel aren't places you read about in a book, but rather places you find by random chance. This was one of them. Check it out if you can. It's a great day out for a budget traveler and an iconic New Zealand experience.