Posts similar to this one are a rarity on Backpackingmatt. I don't typically feel inclined to bring updates about my personal life to this blog, however I do feel an update of some sort is in order – and we'll focus on the positives. I know it's cliche, but it's shocking how time flies – it really is hard to believe the last time I posted an update was the 28th of May.
At that point I was still in Queenstown, the Adventure Capital of the World, looking to get somewhat settled by finding employment and accommodation. The phantom job at one of Queesntown's ski fields never came around. While this frustrated me for some time, I ultimately stumbled into a pretty sweet job. For the past two months or so,
I've been running a website called NZbyBike.com.
NZbyBike is the industry aggregating website for a government promoted series of Great Rides which are in development throughout New Zealand. NZbyBike contains a wealth of information about these Great Rides and other mountain bike rides, maps, and a directory of operators throughout New Zealand involved in cycle tourism. I've been writing content for the website, doing research, and reaching out to businesses and encouraging them to list on NZbyBike.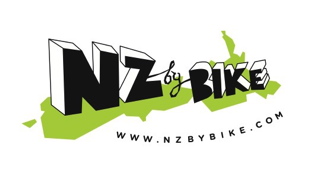 It's an exciting project to be a part of and I work with a bloody cool team. I'm employed by @Xebidy, a web-design company. Believe it or not, I managed to land the job with the help of some Twitter networking. How cool is that?
Did I also mention I work with a Lonely Planet author? Needless to say, it's a pretty sweet place to work.
I'm also the newest blogger over at Flightster.com.
A couple weeks back, Flightster ran a contest where they were looking to hire a new paid blogger for their website. To enter the competition, you had to write a post on your own blog mentioning your interest in joining the Flightster team. I wrote the well-received 7 Reasons You Should Write a Travel Blog post and was selected as a finalist. Thanks to everyone who responded to my tweets and voted for me, as I was one of two bloggers selected.

They just published my first post, 5 Ways to Meet Fellow Travelers on the Road. Check it out and add Flightster to your Google Reader, follow them on Twitter, and sign up for their newsletter. They have some pretty exciting things planned in the coming weeks.
As for me, I'm not entirely what I have planned in the coming weeks or months. Some things have happened recently that have more or less flipped my life upside down. Dealing with life's blows are never easy when you're miles away from friends, family, and familiarity and this past month has been a challenge. My deepest thanks to those of you who have sent your thoughts my way.
Today is the first day of Spring in New Zealand and it's slowly getting warmer. Queenstown is a beautiful place, yet I'm getting itchy feet and would like to get out of town – if only for a long weekend. Short term, I'm going paragliding which should be sweet as – look forward to a post on the experience. Longer term, I'm looking for a cheap flight across the ditch to Australia or maybe the other way to a Pacific island. Who knows?
What about you? Do you have any trips planned in the coming weeks? Share them in the comments section below.