Are you planning on taking the Stray bus around New Zealand? Sweet as – you'll love it.
Stray offers a huge range of passes that explore New Zealand's best regions. Some focus on the North Island, some focus on the South Island and other passes cover each and every corner of New Zealand. Stray gets you to both New Zealand's top destinations, and also to out of the way places you'd otherwise miss.
I've traveled with Stray on both the North Island and the South Island, and their trips are excellent. If you don't want to rent a car and would rather travel with other like-minded travellers, Stray is the perfect solution!
Through my New Zealand travel guide, Planit NZ, you can book your Stray pass or any other New Zealand tours or activities.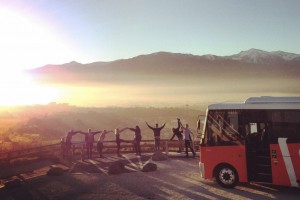 I'm pleased to offer you a promo code for a Stray discount if you book your pass through Planit NZ. This discount is good for Stray hop on hop off passes or Stray Journeys tours – even if they are already on sale from Stray.
To get your 7% discount, head on over to the Stray directory on Planit NZ and book now using the discount code 'sweetas' when checking out*.
Stray Hop on, Hop off Passes
North Island
South Island
Nationwide Passes
This 7% discount is only valid if you purchase the pass through Planit NZ.