Today's Friday Travel Photo was submitted by Amanda (@DangerousBiz) of A Dangerous Business.

I know of few people that share the same level of appreciation I have for Aotearoa – yet Amanda is one of them. I was lucky enough to meet her last month while she was backpacking in New Zealand as a guest of Blog4NZ (a campaign to tell the world that New Zealand is in fact open for business despite the recent earthquakes in Christchurch). It was fantastic to meet a fellow American, travel blogger and lover of New Zealand as she was reunited with the Land of the Long White Cloud.

Follow her journey and get more New Zealand backpacking advice on her travel blog, Dangerous-Business.com.
New Zealand travel tip — never underestimate the beauty of an impending storm.
NZ is known for its many climates and its ever-changing weather.
I love this country because, one minute you can be wearing your sunglasses, taking photos of beautiful Lake Hawea. The next, you may see a rainbow plunging into the depths of the dark water.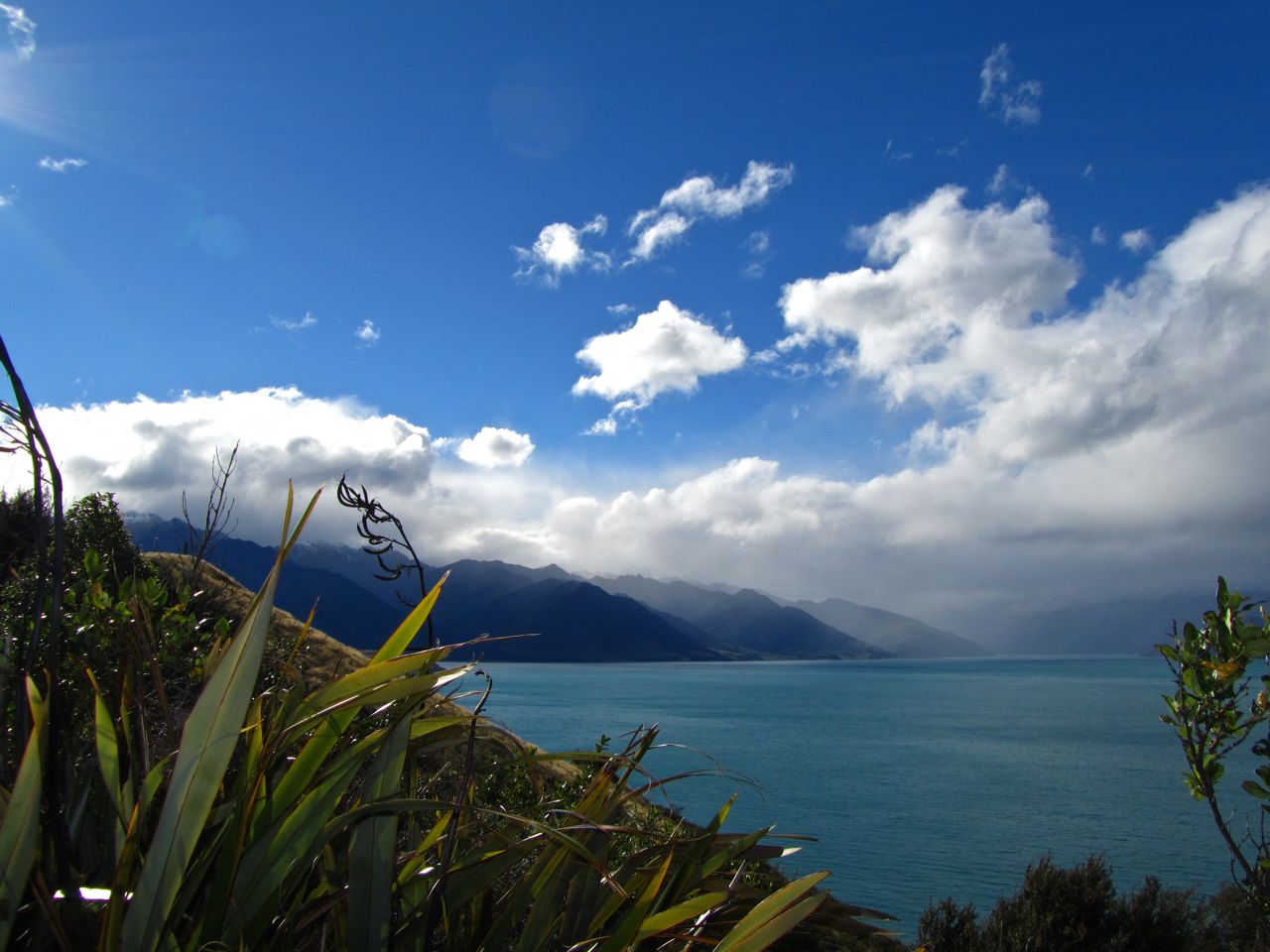 And then the next you could be caught in an all-out downpour that comes out of nowhere, leaving everything rain-kissed and beautiful.
Do you have a photo(s) and travel tips you'd like featured on Backpackingmatt.com? Email me at matt (at) backpackingmatt (dot) com.