When I first began backpacking almost three years ago, I very often explained my love of traveling and seeing the world by the following phrase:
"I love experiencing the unknown."
I often find it's the unknown – or certainly the unplanned – events in my travels that stand out the most. It's these experiences and challenges that bring meaning to going forward with little plan as to where I'll end up. While many perhaps can't relate to being comfortable without a five, three, or even one year plan, I live for the excitements that come from a flexible life filled with travel and experiencing the unknown.
As I look back on my previous year of travel, these are the unexpected highlights that stand out most; unexpected yet rewarding and exciting moments that come from living a life filled with travel.
Lunch with Local Thais on a Bangkok Soi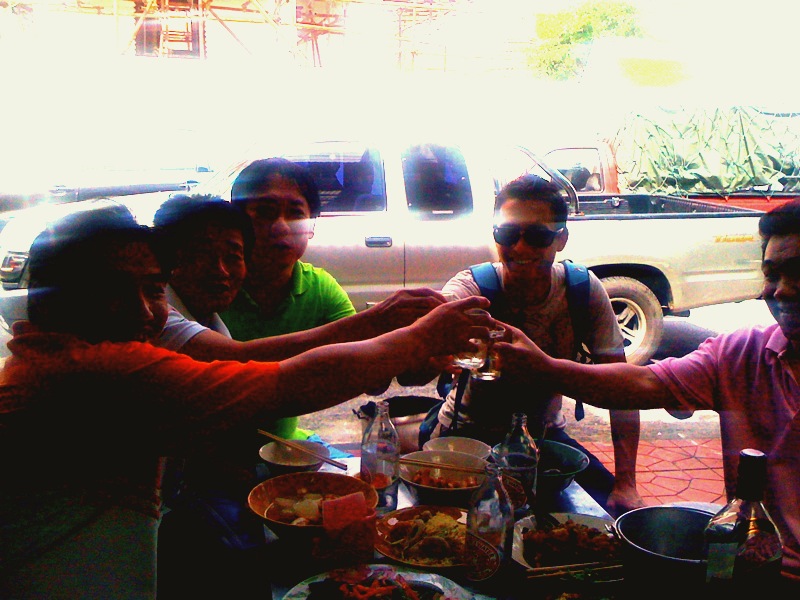 While spending about two weeks in Bangkok during my time backpacking in Thailand, I based myself out of a excellent guesthouse in an extremely un-touristy area of the city. Each afternoon I would wander down a nearby soi to find lunch from a street vendor.
One afternoon I came across a table filled with local Thais, dotted with a couple bottles of Johnny Walker Red, and overflowing with mouthwatering Thai food. As I stepped back to try and capture the moment with a photograph, I was motioned over to the table.
Before I knew it, I had a glass of Johnny Walker and Soda in my hand, a plate full of food, and 12 new friends who spoke little or no English.
Falling in Love With & Loosing a Campervan Named Max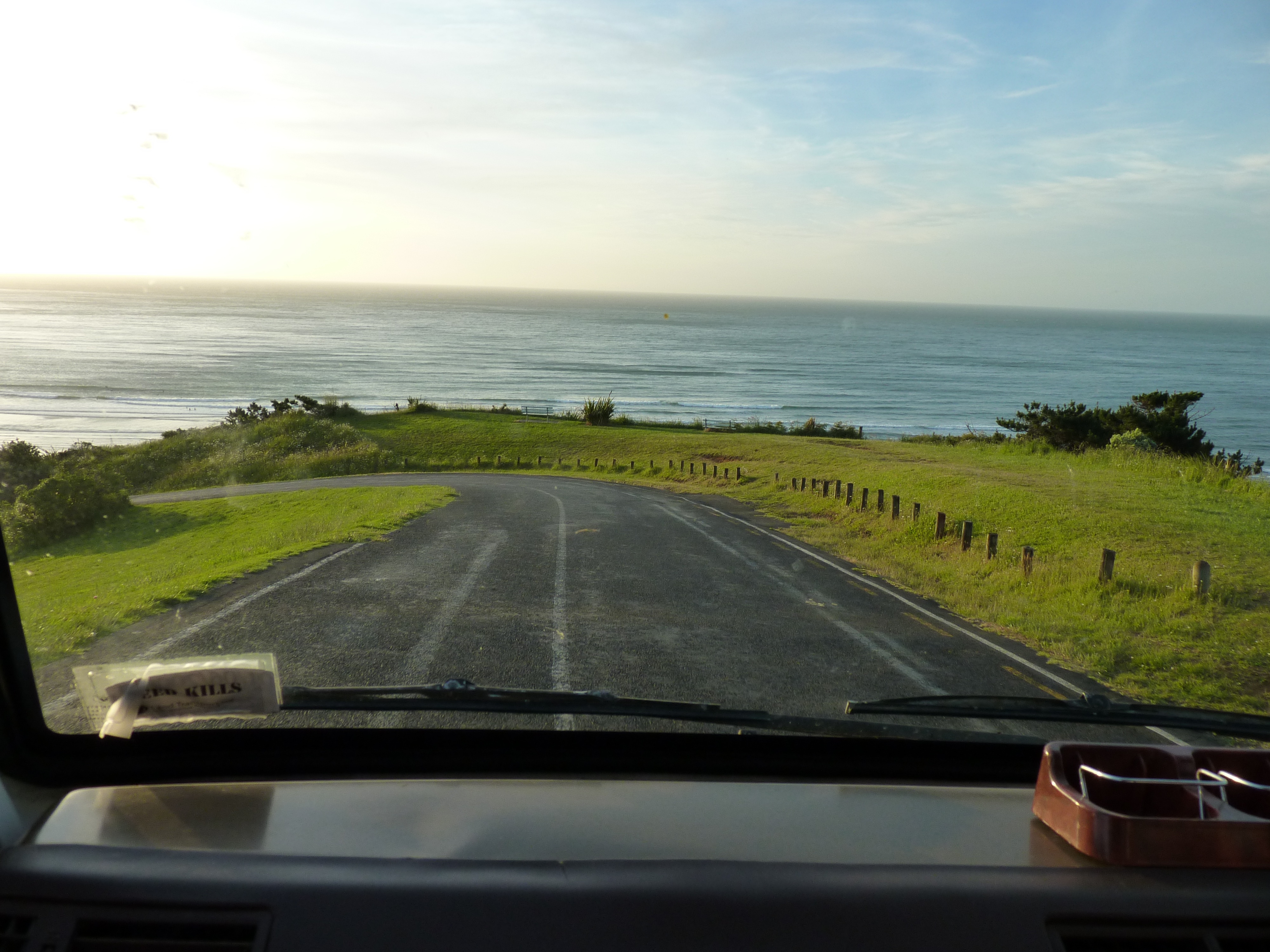 I spent the majority of 2010 working and backpacking in New Zealand. It's truly a fascinating country; a microcosm of world where you can experience beaches, glaciers, mountains, and deserts all within an afternoon's drive.
A highlight of my experience in New Zealand was buying a 1984 Toyota Hiace van (who was named Max) with my then girlfriend. This work-van – turned – campervan, with 422,000 kilometers (almost half a million miles), became home for three weeks while we explored New Zealand's top backpacking destinations.
Max and I shared the same birthday year … and fortunately I outlived the him.
One crisp, Fall afternoon on New Zealand's South Island, Max, Nicole, my parents and I were climbing a hill just outside of beautiful Queenstown when Max began to smoke. It proved to be Max's last ride, yet I'll remember much of New Zealand as viewed from behind the steering wheel of this epic van.
Meeting a Koh Lanta Thailand Mafia Boss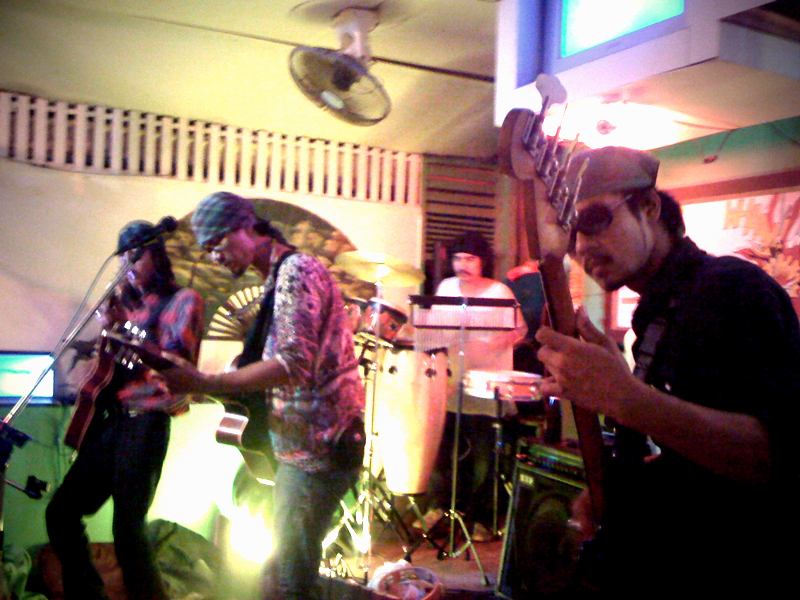 Adventurous Kate and I spent about two weeks on beautiful Koh Lanta island in the Andaman Sea just off the coast of Thailand's southern Krabi Province. Koh Lanta is a relaxed island paradise with white-sand beaches, clear blue water, and hospitable locals.
One warm evening we found ourselves listening to a local band and sharing a bucket of Sang Som, Red Bull, and Coke with a Singaporean bar owner; as we watched him chain smoke cigarettes, we listened intently as he explained a side of Koh Lanta the average visitor certainly doesn't see or experience.
Koh Lanta, according to the bar owner, is very much an island controlled by a local mafia family; a place where you ensure you don't step on the wrong person's toes. The result? Well, we were told stories of murder where the island police simply looked the other way …
Minutes later a shirtless, slightly muscular, albeit friendly looking man walked into the bar. "That's him," our Singaporean friend said, "he is the mafia boss."
"Sawatdee Khrab," I said as Kate and I waied long and low as we showed our respect to this powerful Koh Lantan figure.
Riding New Zealand's Otago Rail Trail Classic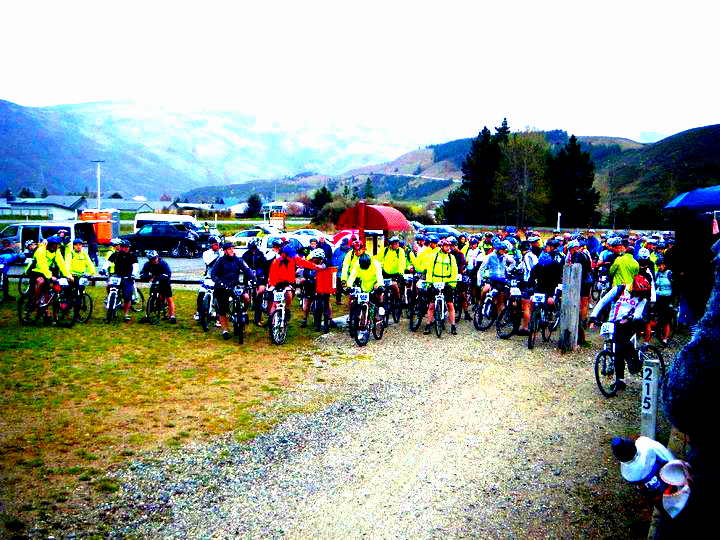 One afternoon at the pub in Queenstown, myself and the rest of the crew from NZbyBike.com were enjoying Friday pints when my boss told us he was going to have to pull out of the Otago Rail Trail Classic.
This annual mountain bike ride takes in the very best of New Zealand's Otago Region along the Otago Rail Trail. While I hadn't been on a bike since wine tasting in Marlborough almost six months back, I volunteered to take his place.
The Otago Rail Trail Classic is a 100 mile long mountain bike ride.
What followed that weekend was nine of the most grueling hours of my life. This already monumental challenge was exacerbated by a killer headwind in the final 30 miles. Nonetheless, I finished and can't begin to describe the feeling of accomplishment.
Experiencing the Hospitality of a Balinese Family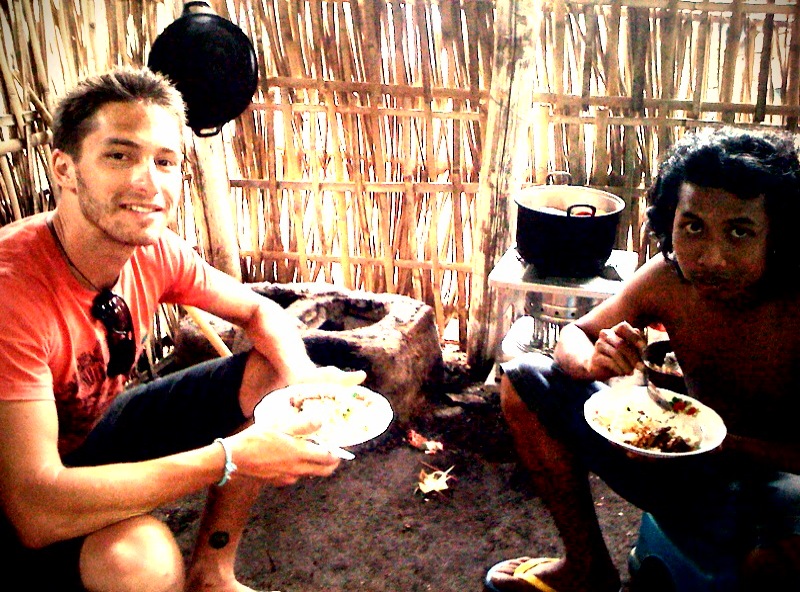 During my time exploring Bali I was invited by a local to attend a traditional Balinese cockfight. While I had no interest in witnessing roosters fighting to a bloody death, I couldn't bring myself to turn down an invitation to an event that plays a very important role in Balinese culture.
After the cockfight, the young man who invited me along insisted that I return to his home to meet his wife and young child. Their home was no more than a single roomed shack in the jungle outside of Lovina. As we sat on the floor drinking tea, his wife tended to their infant daughter while my host gave me a gift of a seashell necklace.
Shortly thereafter they served me lunch in their outdoor kitchen; a spicy beef stew that had been prepared over an open fire earlier that morning.
I was overwhelmed with the generosity of those that have so little.
It's moments like these that I travel for. Unexpected moments where you realize most people are kind, the world is small and not nearly terrifying as most make it out to be.
A world I look forward to exploring more in 2011.
Can you relate? I'd love to hear of unexpected yet memorable events from your travels in the comments section below.