Your first trip long-term trip backpacking abroad will inevitably bring about a wide range of questions and uncertainties. These nerves and fears are all part of the process (and once you get on the road, you'll find many of them are unnecessary!).
You'll find answers to many of these backpacking related questions all over the travel blogosphere, but one thing you might be wondering is this:
How much should I pack?
The answer to this question varies greatly from one person and one trip to the next. How many climates will you encounter? How long will you be away? What is the cost of living where you are traveling to?
Nonetheless, one response applies to any backpacking trip you might have planned:
Whatever you do, don't over-pack.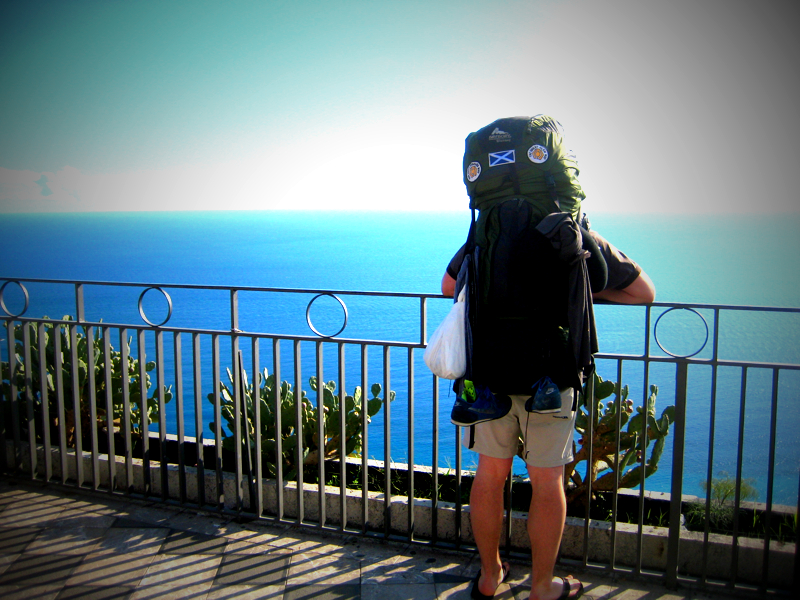 One great way to start your backpacking trip off on the wrong foot is to bring too much gear. The heavier your pack, the more frustrated you'll get when you're lost, when it's hot, and when you're already outside of your comfort zone.
When I was planning my recent trip to Southeast Asia, I knew I wanted to travel light. It would be extremely hot, I'd be using various forms of transportation (including a number of budget flights), and the last thing I wanted was too much gear.
Macpac New Zealand – based on the stunning South Island – offered me the opportunity to review one of their lightweight and multipurpose daypacks, the
Macpac Rapaki 26.
Macpac's products are designed with a focus on minimizing their impact on the environment; quality made packs require less repairs, less replacements and ultimately a greener and more valuable product.
The Rapaki 26 was ideal for my eight week trip around Southeast Asia.
At a mere 2 pounds with 26 liters of capacity, it offers two front zipper compartments in addition to the main load carrying pocket – ideal for keeping things organized on the road.
The tradmarked Macpac T-Bone load carrying system both allows for breath-ability against your back with padded cushions and distributes the load comfortably – especially ideal in Southeast Asia's humid climate.
My heaviest and most valuable piece of gear is my 13″ Macbook. When planning any trip, I always consider the best way to carry your laptop on the road.
The Macpac Rapaki 26 has a built-in laptop sleeve which holds the computer snug against the back of the pack
One factor you should consider when choosing a backpack is how well it can deal with unexpected changes in weather.
The Rapaki 26 is produced with 420 Nylon Fabric – this lightweight, strong, and weather resistant fabric did an excellent job of protecting the contents of the pack from the elements.
While not completely waterproof, it kept my clothes and Macbook dry – even while backpacking in Bali on a motorbike in the middle of a rainstorm.
Despite being a small 26 liter daypack, the Macpac Rapaki 26 still allows for heaps of gear.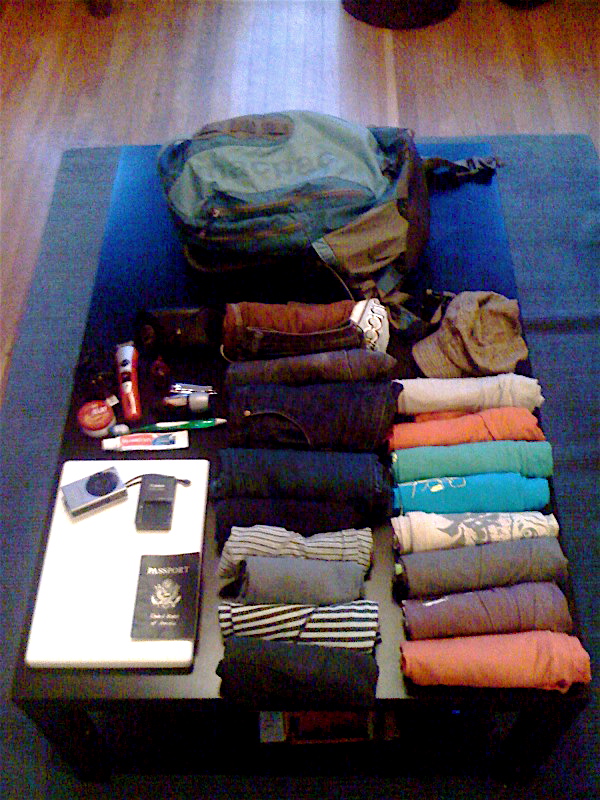 Most importantly, the pack has a diverse range of uses – it was ideal for my two month trip, is perfect for taking your laptop to the cafe, and works great on a hike or mountain bike ride.
If you're interested in purchasing a Macpac backpack, check out Macpac.co.nz – while based in Christchurch, they offer shipping opportunities worldwide.
Do you have any advice on traveling light? Leave your tips or experiences traveling light in the comments section below.
While Macpac offered Backpackingmatt.com a complimentary Rapaki 26, these opinions are entirely my own.