The only small downside to living in New Zealand, is that we are thousands of miles away from anywhere. While there are countless opportunities to get out and explore Aotearoa, it's difficult and often very expensive to travel overseas. So, for the past three or four years, my 'holidays' have consisted of traveling back to Iowa for Christmas or weddings.
Don't get me wrong. I love Iowa. It's an awesome spot to call home, was a great place to grow up and is very beautiful in its own right. You'll likely not set out to go to Iowa (but you should), though if you did you'd be pleasantly surprised with the kindness of the people and depending on when you were there, the beauty of Iowa's rolling plains. I'm generally in Iowa over Christmas, so it will be especially enjoyable to be there in May when it's warmer than -20F and the sun stays up past 5pm.
How's this for an Iowa sunset?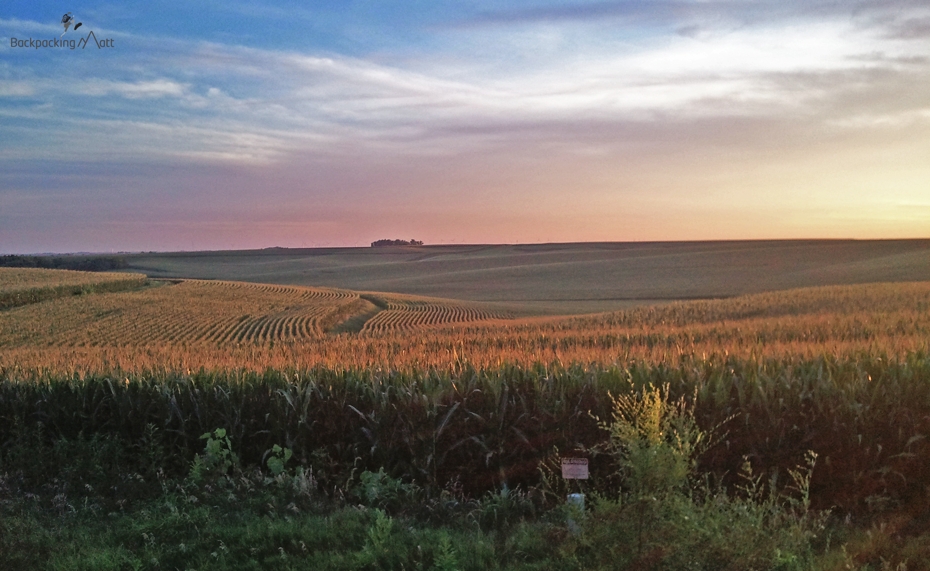 And while Iowa will be good, I'm over the moon to be heading to the Emerald Isle – the place where I first fell in love with travelling some 7 years ago. I'll be flying to Ireland for my partner's sister's wedding. Maura has six siblings and who knows how many cousins, so it will be a big wedding. My first Irish one. I reckon it will be a blast.
Around the World Travel Plans
[list type="arrow"]
Sunday 4 May: Queenstown to Sydney
Tuesday 6 May: Sydney to Dublin
Friday 23 May: Dublin to Chicago
Thursday 5 June: Chicago to Queenstown
[/list]
I'll have a couple days in Sydney next week, before boarding the two long hauls to Dublin. I'm flying into and out of Chicago, so will hopefully have a day or two to catch up with friends in Chi Town.
Planit NZ: One Month In
If you like Backpacking Matt on Facebook, you might have seen my update where I announced that I had resigned from my longtime role at NZByBike. April 1st marked my first day of full-time self employment. I've gone all-in, and am committing myself full time to running my New Zealand travel guide Planit NZ.
One month in, and I can wholeheartedly say that running your own business is both incredibly rewarding, and at the same time hugely draining. The highs are oh so high, and the lows are oh so low. In saying that, I'm so happy to have this opportunity, and the first month has gone better than I could have ever expected.
Traffic to the website was up 123% compared to March, I've organized multiple itineraries for inbound visitors to New Zealand, have partnered with two New Zealand tourism operators and have booked more tours and activities around New Zealand than I could have hoped in my first month of business. 
If you know of anyone planning a trip to New Zealand or looking for a New Zealand tour, please send them my way.
Winter is On the Way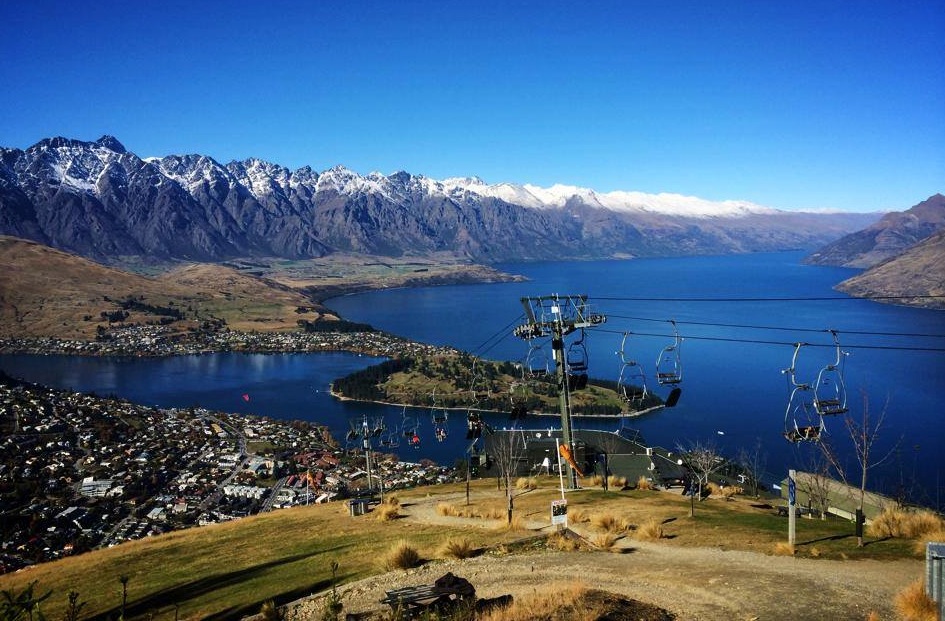 Over the last couple weeks, it's started to feel more like winter in Queenstown than Fall. The leaves have all but changed, the temperatures are dropping and each morning I have to start a fire in our wood-burner to warm up The Lake House. Winter is on the way to the South Island, and after a pretty significant dump of snow early on in the week it's safe to say that Queenstown is getting pumped for winter.
When I return in June, good old Coronet Peak will be open, and I'll be sharing photos of Queenstown's mountains topped with snow – arguably the most beautiful time of the year in the most beautiful place in the world.
Cheers,
(Backpacking)Matt.