In the great Adventure Tourism Pilgrimage around New Zealand, experiencing the Waitomo Caves must be one of the top five must-do experiences. Surprisingly, this isn't something I've managed to tick off the list in the last five years I've called New Zealand home.
There's more than one way to experience New Zealand's Waitomo Caves, everything from completely sedate to incredibly adventurous. Before moving onto my experience in Waitomo, I'll first bring you up to speed on what this famed North Island region is all about.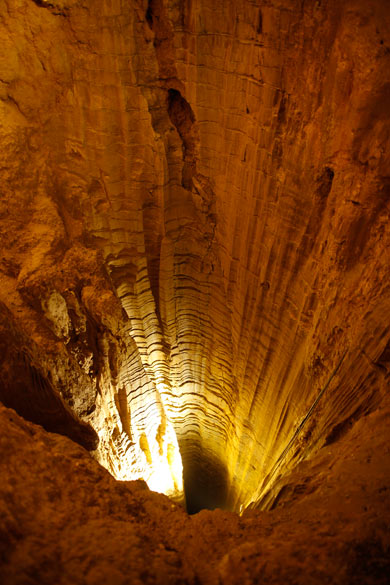 Waitomo translates to something like 'Water flowing into underground holes," with Wai meaning Water and tomo meaning hole. Hidden away under the rolling green farmland of Waitomo, there is an enormous labyrinth of caves. These caves have been slowly formed over millions and millions of years as underground streams have steadily eroded the limestone.
The easiest way to experience these caves is on a leisurely walking tour or boat cruise beneath the ground. Although New Zealand being New Zealand has found a far more adventurous way for its visitors to experience subterranean Waitomo.
In Waitomo, you have the chance to don a wetsuit, a hard had, a head lamp and step boldly into the unknown. Okay, in actuality, these caves are known quite well with over 300 cave systems having been mapped under the North Island countryside. Although as recent as a couple hundred years ago, the caves were in fact very much unknown. That is until 1887 when Maori Chief Tane Tinorau took an English explorer on a flax raft down a stream and through the caves.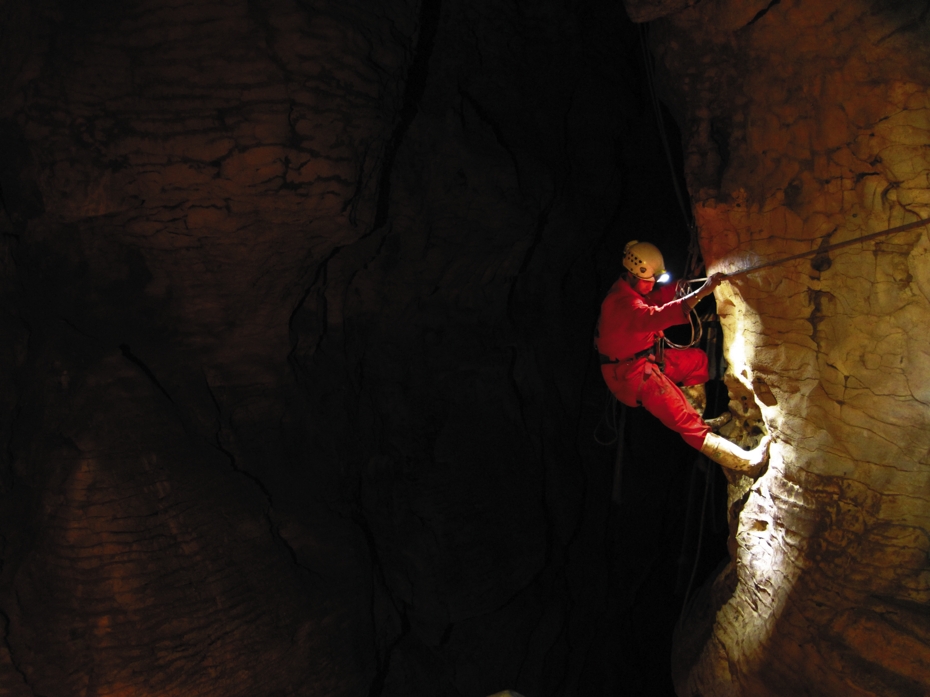 Imagine these two explorers entering the caves on a raft made of flax and knowing very little about what lay ahead of them. They entered the darkness with only their raft and candles for light, and were amazed to find a complete underground system filled with stalactites, stalagmites and a bizarre blueish glow on the cave ceiling.
Two years or so after their initial visit to the caves, they found a dry above ground entrance and began opening this underground wonder to tourists. Fast forward a hundred or so years, and the Waitomo caves are now one of New Zealand's best known tourist attractions.
Perhaps the most common adventure tour through the caves is Black Water Rafting – a trip that sees you wading, jumping and floating through the cave system. Given my inability to see without an extra two eyes (eg my glasses), I opted to stay dry. Whilst I later learned that I could have in fact fashioned a system to keep my glasses on my head, I was quite keen to avoid jumping feet first into frigid dark water. I opted to experience the Legendary Black Water Rafting Company's Black Odyssey tour.
This is a caving adventure that keeps you dry. We explored the Ruakuri Cave via rock traverses, abseils and zip lines. This was more my style, and certainly a more exciting way to learn about the cave's population of arachnocampa luminosas.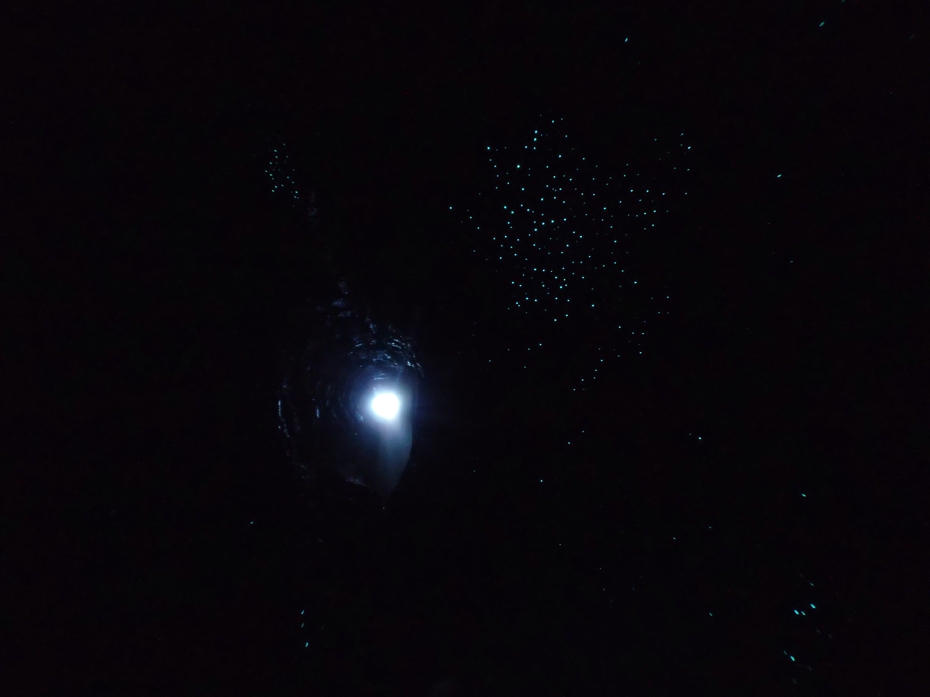 What? You don't know what arachnocampa luminosas are? You likely do, these are the glowworms that the Waitomo Caves, and other caves around New Zealand, are famous for. These glowworms, or titiwai in Maori – translating to projected over water, are the luminous blue lights that Chief Tinorau and the English explorer were likely amazed to find. These glowworms thrive in the environment that the underground cave systems of Waitomo provides.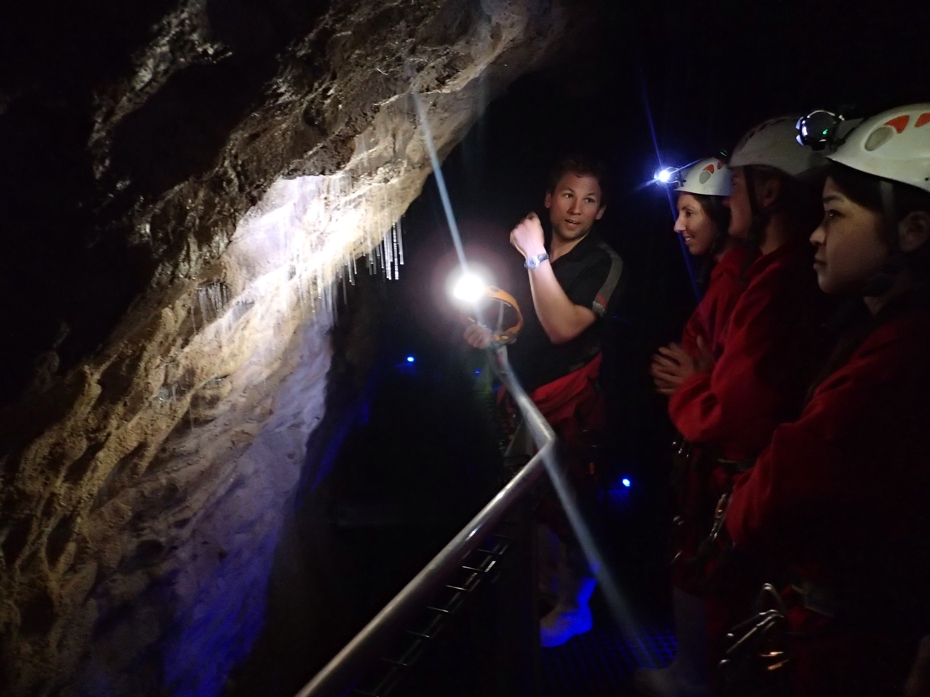 Glowworms spend most of their life as a larva. In this stage for 6-9 months, they hang a silk and emit a glow to attract food. Tiny insects fly towards the light of the larva, likely thinking they're on their way to above ground freedom, before they become entangled in the silk of the larva and end up as the larva's kai (food). The brighter the glowworms glow, the hungrier they are. After 6-9 months, the larva forms a cacoon of sort and emerges as a fly. Shortly after, they mate and the males die whilst the female lays eggs and then die. And so is the life of the glowworm.
You'll learn all of that, and more, on Watiomo caves tour – and it's arguably a better learning experience when you have the chance to mix it up with ziplines and abseils and scrambles hundreds of feet above the canyon floor.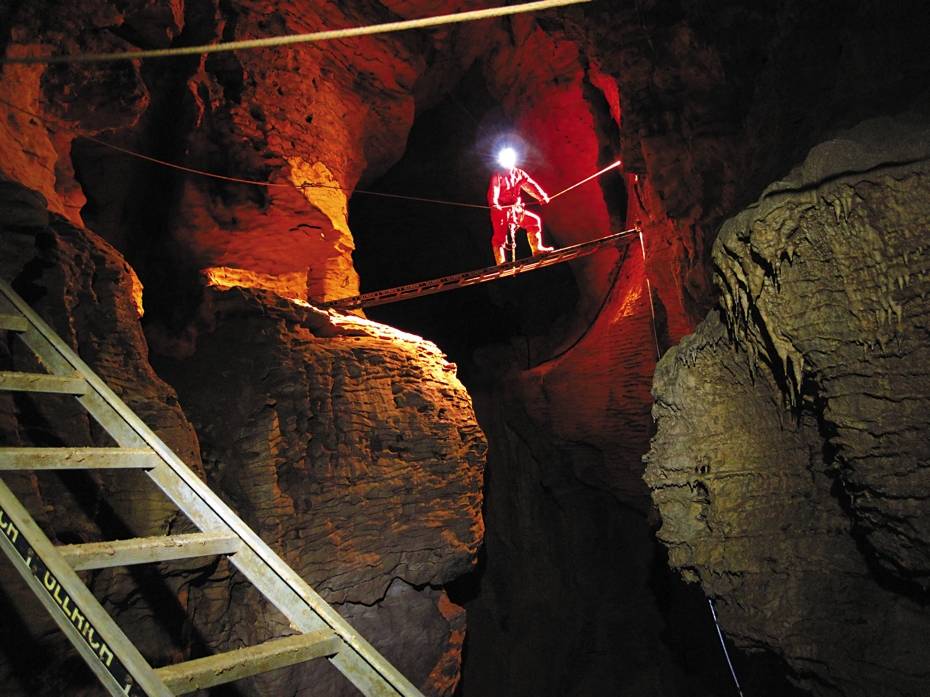 I enjoyed the trip immensely. Vaughan and Troy were exceptional guides, approachable and super knowledgable about the caves. Troy is an extreme caver, one who has linked up two of the longest cave systems in New Zealand, and it was incredible to hear about his experiences spending days under ground. The Black Odyssey is likely child's play given he has caved over 1 kilometer under the ground, but he was still super passionate about showing us around Waitomo.
Waitomo is certainly a NZ Must Do, although for some reason was never very high on my list. Nevertheless, through Planit NZ I book heaps of people onto Waitomo trips or arrange it into their itinerary, so I wanted to experience it first hand. I'm glad I did. Next time, I'll face my fear and get wet on a black water rafting trip. Next time.
Thanks to the Legendary Black Water Rafting Company for the tour, and thanks to Europcar New Zealand for providing the wheels on my road trip. As always, the opinions above are my own.