Kia Ora. Thanks heaps for checking out my blog. After you read this post, please head on over to my latest project – Planit NZ. Planit NZ is a New Zealand travel guide and booking website I'm working on full time at the moment. You can research all things travel in New Zealand on the website, and you can also book hop on, hop off backpacker bus passes, small group tours or activities. I'm a web based New Zealand travel agent, and I'd appreciate you letting me help you plan and book your trip. Thanks!
Since arriving to New Zealand just over ten months ago, I've published loads of destination specific New Zealand backpacking advice. I still have plenty of New Zealand experiences and advice to share  – yet often I find this is a country that is best described through a photo.
It's a great place for aspiring photographers. Why? Almost every direction you turn, every road you drive down, and every new destination you visit, you're greeted with a stunning vista, a snow capped mountain, a rugged beach, or vast expanses of green rolling hills.
It's a pretty great place to take pictures.
Below you'll find 20 of my favorite New Zealand views.
1) Raglan Sunset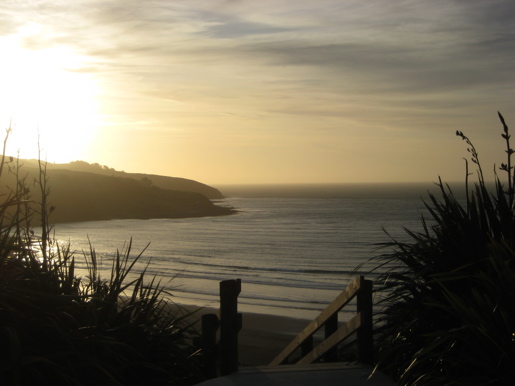 Raglan is an epic little surf town found about 90 minutes south of Auckland. It's home to the world's largest left hand break and has a great bohemian feel. Raglan is a town where you can go to the supermarket, pub, or cafe barefoot and not one person will judge you.
2) Tasman Sea from a Toyota Hiace Campervan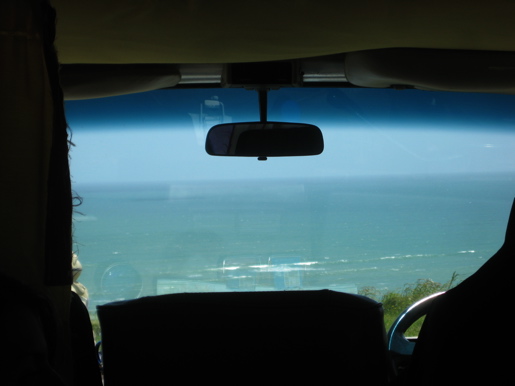 Campervans are easy to buy and a cheap and efficient way to get around New Zealand. I've found that some of my favorite memories in Aotearoa come from the time I spent cruising around NZ in my now deceased 1986 Toyota Hiace, Max.
3) Bungy Jumping in Lake Taupo
If you have any interest in throwing yourself off a bridge or out of a plane, then New Zealnd is the place for you. Pictured above is the Taupo Bungy which is the home of New Zealand's highest water-touch bungy. Why wouldn't you want to touch the water after jumping from 47 meters?
4) New Zealand Traffic Jam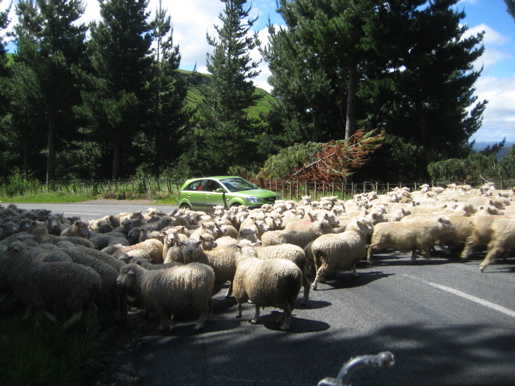 There are no shortage of sheep in New Zealand (we're talking over 30 million), so don't be surprised if you find yourself dealing with the odd road block of sheep.
5) Emerald Blue Waters of the Marlborough Sounds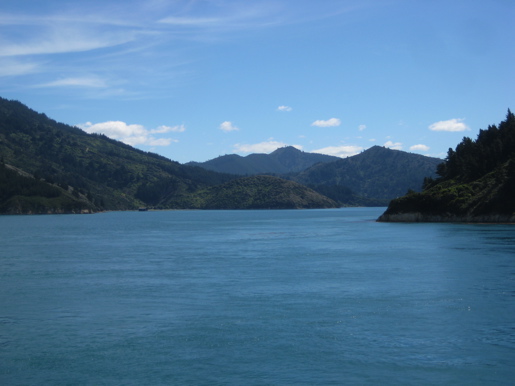 To get from the North to the South Island of New Zealand, you'll have to cross the Cook Strait. Your budget-friendly option is crossing the strait with Interislander. The crossing is billed as one of the most beautiful ferry rides in the world – you'll understand why on a clear day.
6) Marlborough Vineyards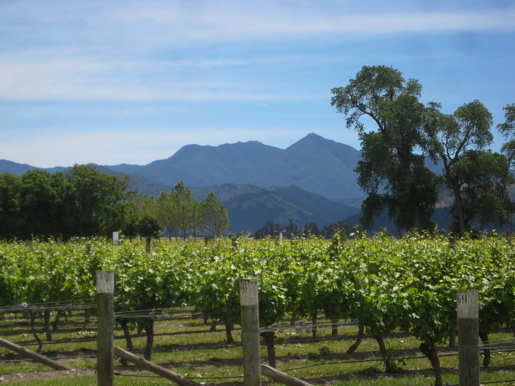 New Zealand is home to some excellent wines – specifically the Sauvignon Blancs of the Marlborough Region. There is no better way to take in this region than by a wine-tasting tour on a bike.
7) White Sands of Abel Tasman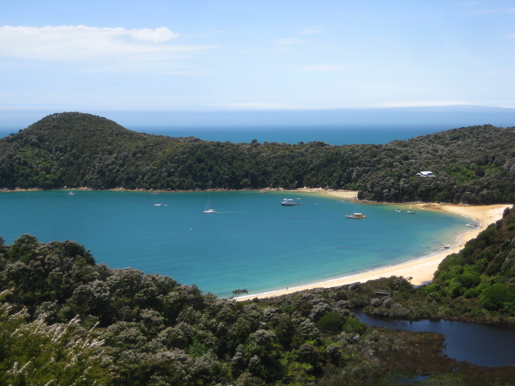 The South Island's Abel Tasman National Park is filled with plenty of beaches very similar to this. The Abel Tasman Coastal Track can be experienced as a great one-day walk.
8 ) Big Franz Josef Glacier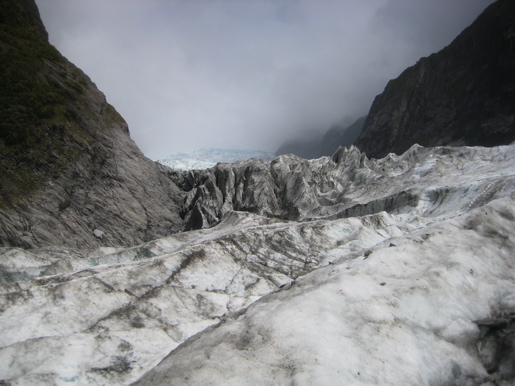 The Franz Josef Glacier is the world's fastest moving glacier and moves at speeds of up to one meter a day. This budget travel video tells you the best ways to experience this fascinating area of New Zealand.
9) View from a Caravan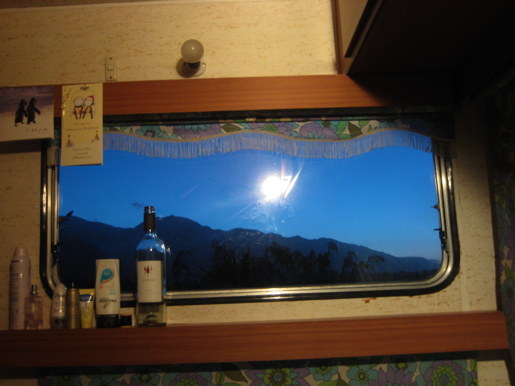 Caravans such as this one seem to be everywhere in New Zealand's countryside. Every house you pass seems to have one parked out back – the perfect opportunity for a Kiwi weekend escape. I was lucky enough to live in one on New Zealand's West Coast for three months. All its inconveniences aside (slightly smelly, leaky, had to run inside through West Coast rain storms to get to toilet/shower/kitchen/living area), you sure couldn't beat the view.
10) West Coast Sunset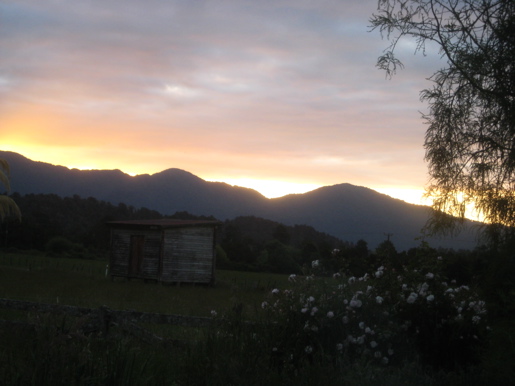 Step outside the above caravan at sunset and this was your view. Not bad, eh?
11) Snow Capped Southern Alps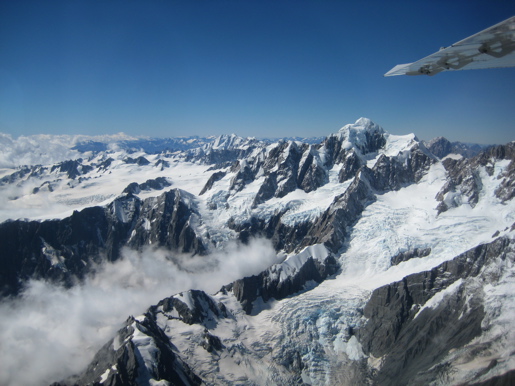 Take a helicopter ride or a plane ride above New Zealand's Southern Alps and this is your view – not a budget activity, but well worth the memories.
12) View of Mount Tasman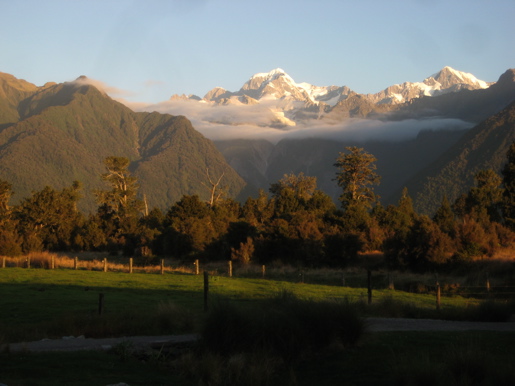 A day trip on the West Coast should include a trip to Lake Matheson which will give you stunning mirror lake views of Mt Cook and Tasman. This shot was from just outside the cafe near the lake – a great place to relax after your hike around the lake.
13) Evening Sky Over the Pacific Coast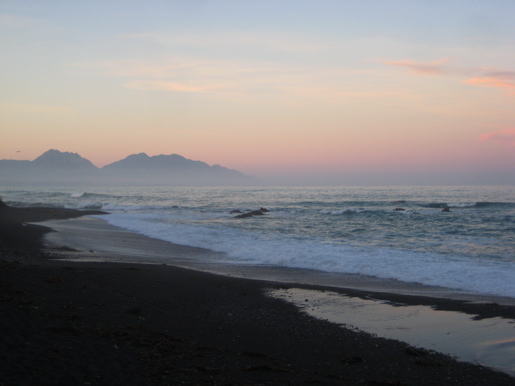 Kaikoura on the South Island sits at the base of the Seaward Kaikoura Range on the Pacific Coast.
14) Pacific Coast Sunrise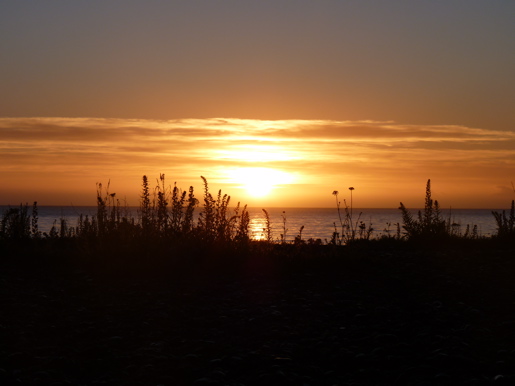 Wake up early on the Pacific Coast and you stand a chance of catching a sunrise shot similar to this one.
15) Geothermal Rotorua Lake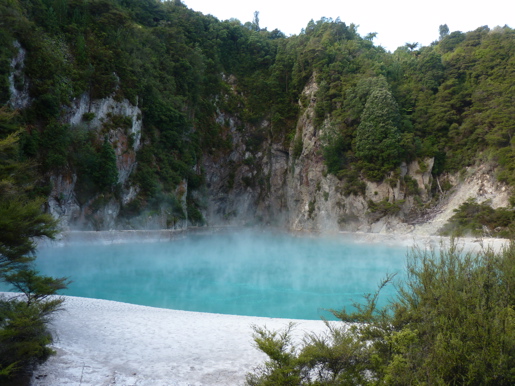 Rotorua is a bubbling hotspot of mud pools, boiling geysers, and smells strongly of sulfur. It's a geothermal wonderland and worth no more than a day of your time.
16) Sperm Whale in Kaikoura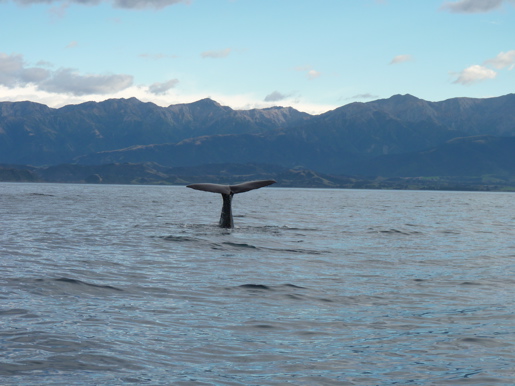 Whale watching in Kaikoura is a must on your visit to the South Island. If you're quick enough at the draw, you stand the chance of catching a shot like this.
17) Rugged West Coast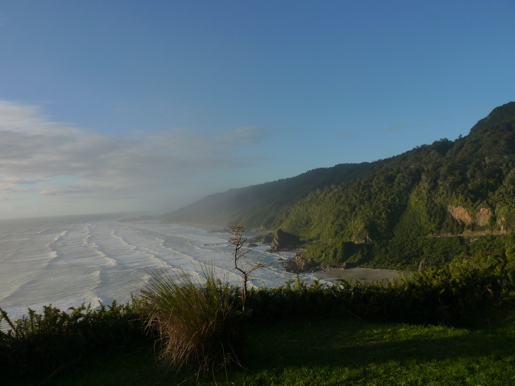 The rugged, windswept West Coast of the South Island is home to glaciers, rainforests, and views of the Tasman similar to this. A drive down the West Coast is one of New Zealand's 5 Best Drives.
18) View over Queenstown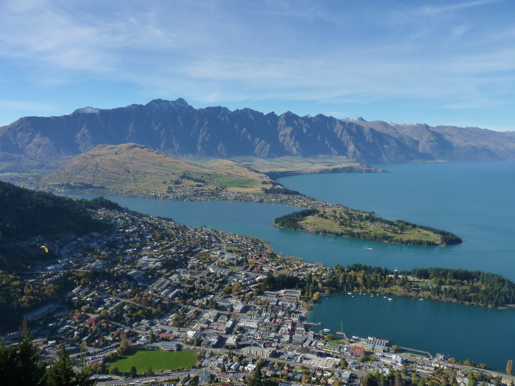 Queenstown is one of New Zealand's most epic towns. This shot from the top of the Queenstown Gondola gives you a good taste of the town's setting.
19) Undiscovered Caitlans Coast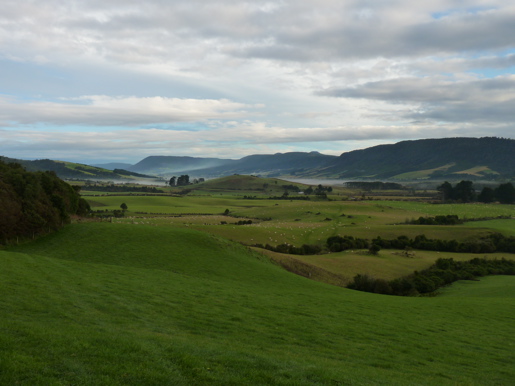 The south coast of the South Island is home to one of New Zealand's best kept secrets – the Caitlans Coast. Vast expanses of green rolling hills, unpopulated surf beaches and marine wildlife are only some of the reasons you should make sure you spend some time here.
20) Majestic Aoraki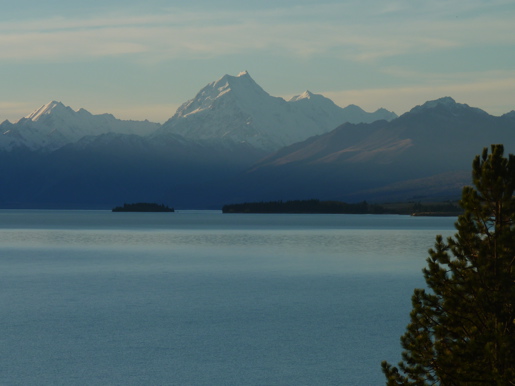 Aoraki/Mount Cook is New Zealand's highest peak at 12,316 feet and stunning to see on a clear day form the shores of Lake Pukaki.
Here are 20 other incredible New Zealand photos by my mate from TravelFreak.net.
Have you been to New Zealand? Do you recognize these views? Or what is your favorite view in the Land of the Long White Cloud? Leave your comments below.
Found this post useful? Awesome! Don't leave, check out the posts below: