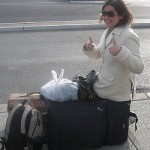 This  post  was  written  by  Lauren  Fritsky,  a  journalist  and  blogger  from  New  Jersey  currently  spending  a  year  in  Sydney,  Australia, on  a work/holiday  visa. Her  work  has appeared  on  major  Web  sites  including  AOL  and  CNN  and in   magazines  such  as  Weight  Watchers. Read  about  her  time  abroad  on  her  blog.
A move anywhere can seem daunting. It can be extra stressful if your next destination is across the world. Such an upheaval carries more than just packing boxes–it means adjusting to new rules, customs, insurance and banking systems and more.
There's a lot to plan, but taking things step by step can help you avoid missing the important details and make your move a success.
1.) Think Small and Pack Light
You're probably eager to just get going already, but slow up. Do everything in small increments. Dedicate one day or week to scouring apartment listings, the next to researching employment options and so on.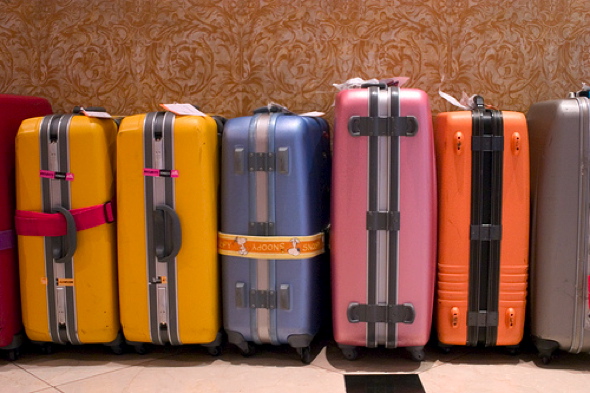 When it's time to pack, don't take your entire life abroad. Bring the necessities–clothes, important paperwork, personal items, etc.,– and pick up the rest when you get there. Compare various suppliers' costs if you want to ship stuff later–Sevenseasworldwide.com, Dhl.com or MyLuggageExpress.com are good places to start.
2.) Know Your Visa
Visa processing times vary. My work/holiday permit to Australia took less than a day. A visa to China can take a week or more. Some visas require you to enter the country within a certain time. Apply for yours as far in advance as possible.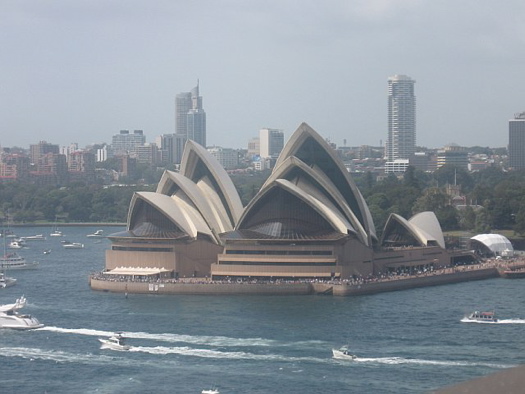 Once you have your visa in hand, learn what you can do under it. Can you work and study, and if so, is it only for a few months at a time? Can you travel to other countries?
3.) Ensure You're Insured
Some health and travel insurance plans only cover one destination–so if you move to Australia, but decide later to go to New Zealand, you might not be covered. You can get reciprocal health care depending on where you're from and where you're going, but not if you're from the U.S.
Some insurance plans offer basic hospital coverage, but little else, so you may need extra insurance for checkups and dental visits. In some cases, you can cut costs by paying up front for the entire year.
4.) Check Your Phone and Hairdryer
Your hairdryer from Staten Island isn't going to work in Sligo. Check the electricity requirements for your country so you can get the appropriate converter.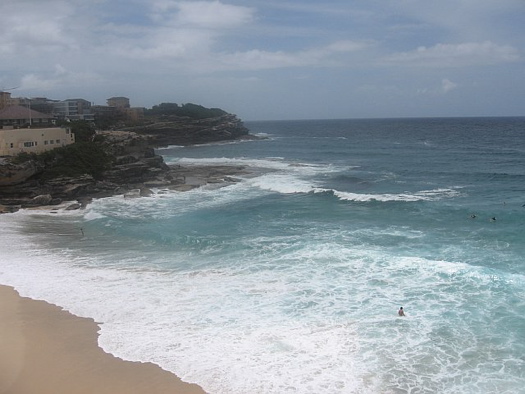 Also see if your phone, not just your phone plan, will work abroad. If neither will, your best option is to buy a prepaid phone where you pay as you go. You can browse different phones and plans from providers such as Telestial.com.
5.) Choose Your Hood Wisely
Cheap rent is nice, but not if it's because the area is dodgy. Research the parts of your destination city before hand. For a locals perspective, try the Thorn Tree forum on Lonely Planet. Once you know the area, try scanning a housing site like Gumtree and message prospective roommates/landlords before you go. If you want to crash when you first land, you can nab a free pad at Couchsurfing.org.
6.) Don't Bank on Your ATM Working
International bank card fees can be hefty. You may want to set up an account at a global bank such as Citibank to avoid surcharges. You could also keep your old bank account and open a local one, but make sure you can transfer money between the two. And don't forget to notify all your banks and credit companies that you're moving so they don't think your cards are being used fraudulently.
7.) Chill Out with Family and Friends
In the midst of your crazy planning and packing, don't forget to spend quality time with family and friends. They will keep you in check and soothe your fears about leaving, or at the very east buy you a farewell pint.
Backpackingmatt is seeking travel related content from guest writers. If you have a passion for travel and an interest in writing, email me at matt (at) backpackingmatt (dot) com.