It's easy to come to Queenstown – the Adventure Capital of the World – and break your budget. Never mind the budget breaking activities like bungy jumping or skydiving, but Queenstown in general is a pretty bloody expensive place to travel to. Food, drink, accommodation – everything you need as a backpacker is significantly more expensive in Queenstown than it is elsewhere in New Zealand.
There are budget friendly options for the backpacker or budget traveler – take, for example, a day spent Frisbee Golfing in the beautiful Queenstown Gardens.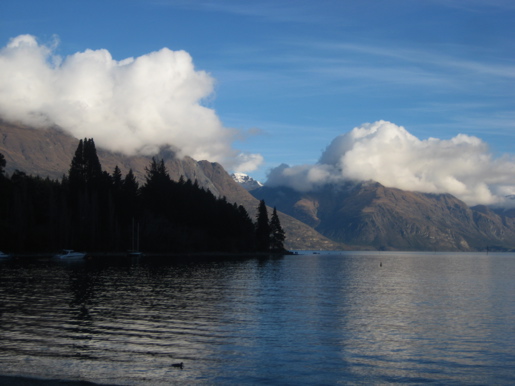 The Queenstown Gardens are only a five minute walk from central Shotover Street, yet they provide a welcomed escape from the resort town's busy streets. City parks often do this, and this is especially true in Queenstown.
The gardens are accented by towering English oaks, rose gardens, a pond, and fountains – all with the backdrop of the beautiful clear waters of Lake Wakatipu and the majestic Remarkables Mountain Range. Add to this mix 18 frisbee golf holes and you're guaranteed an excellent – and budget friendly – day out.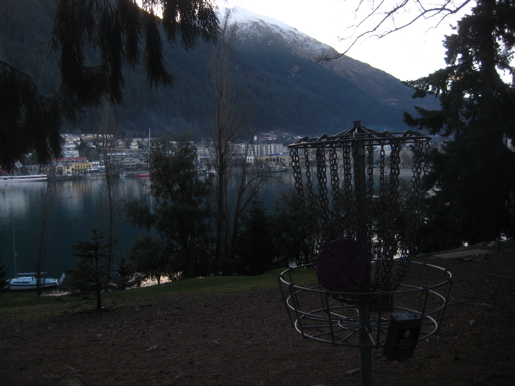 Frisbee golfing (or, disc golfing) is a simple game to figure out. Similar to proper golf, frisbee golf takes place on a purpose designed course. Instead of using a golf ball, you use (you guessed it) a frisbee. Add to that a tee box, 18 holes, set pars on each hole, and metal baskets for a target and you've got frisbee golf.
It's an excellent game that can be taken as seriously as you want to. While many dedicated frisbee golfers will have an actual bag with multiple frisbees for each shot situation, you can get by using one multi-purpose fisbee. The frisbee will be significantly harder and somewhat smaller than the typical frisbee you'd throw at the beach – this allows you to theoretically throw the frisbee further.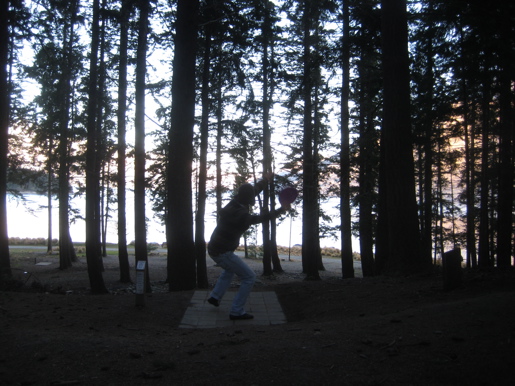 Frisbee golfing is a great opportunity for you to get out of your hostel and enjoy this beautiful part of New Zealand – without spending a fortune. I've spent a couple months here and found the Queenstown Gardens to be a perfect place to get an appreciation for how epic this town is. You gain a whole new perspective on the sheer size of Lake Wakatipu, the Remarkables somehow look even more remarkable, and the gardens themselves are quite peaceful.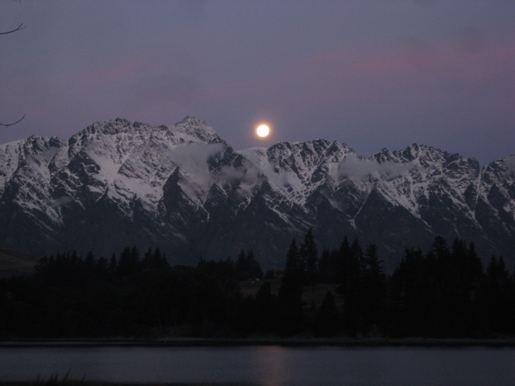 If you'll only be in Queenstown a short time, and don't imagine you'll get out and frisbee golf more than a couple times, your best bet will be to simply rent your discs from one of the local shops in Queenstown. I recommend you check out the Shoe Clinic on Beech Street. The staff are extremely friendly, willing to answer your frisbee golf questions, and rent out good quality frisbees for only $7/day.
Days out like this are a must if you're traveling long term. You have to learn to appreciate the small things in travel: a walk around town, a coffee in a local cafe, or an afternoon in the city park. These activities allow you to gain a unique perspective of the place you've traveled to – a perspective that won't break your budget.
Thanks to Puna and the crew at the Shoe Clinic (2 Beach Street) for the complimentary disc rentals for the day.