Istanbul marked the end of my interrail journey throughout Europe back in 2008. I fell in love with Turkey, the people, the raki, and the tavla (backgammon). Whenever I look through my pictures of Istanbul, I yearn to go back.
Someday, I will. For now, enjoy this sunset over the Istanbul Harbor which I snapped from the balcony of a Sultanahmet hostel.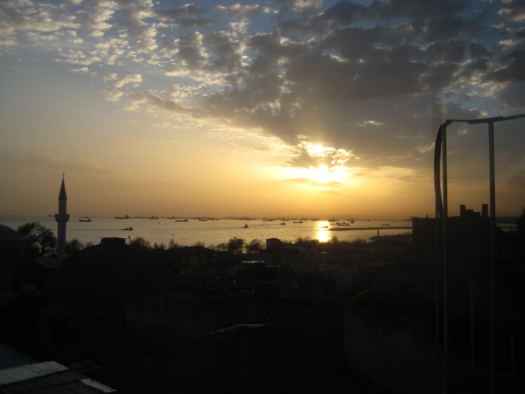 I would love to feature your travel photo on Backpackingmatt's Friday Travel Photo series. Send us an email to matt (at) backpackingmatt (dot) com if you're interested.