After a week long hiatus, today's Friday Travel Photo brings you to a pull-off on the Queenstown to Glenorchy Road.
On a clear day, it's an epic 45 minute drive from busy Queenstown to the quaint little village of Glenorchy. The road twists, turns, and skirts along the shores of Lake Wakatipu with excellent views of Afton Peak and the surrounding mountains.
Once you arrive in Glenorchy, there are heaps of hikes in the area and the Routeburn Track starts 20 minutes outside of the village. After your hike, warm up by the fire with a pint of Speights at the Glenorchy Hotel – a great South Island pub.
On most days, this view would show the mountains in the distance rising from the vivid blue waters of Lake Wakatipu.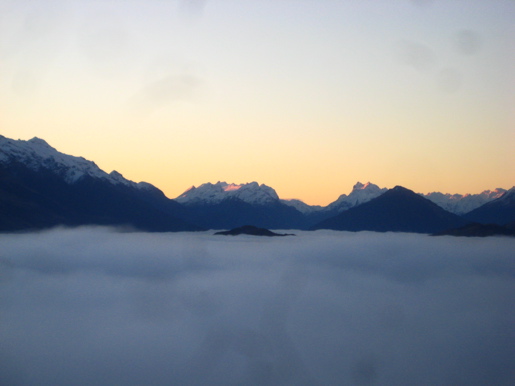 On the evening I snapped these shots, the clouds had dropped to the lake level resulting in this stunning series of photos.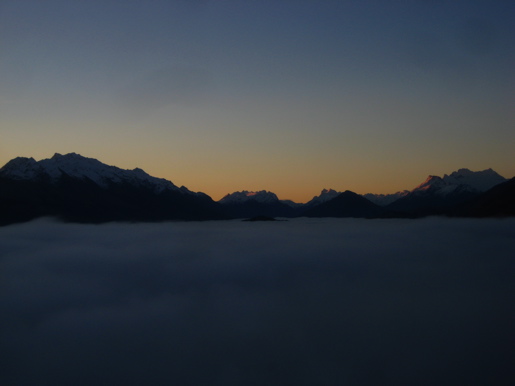 It was an epic, if not freezing, place to watch the sunset.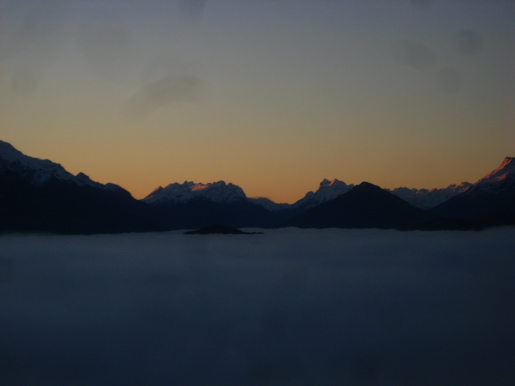 Do you have a photo you'd like featured here? Drop an email to matt <at> backpackingmatt <dot> com, and I'll gladly feature it with a link back to your blog.