Today's Monday Escape brings you to the small fishing village of Tobermory on Scotland's Isle of Mull.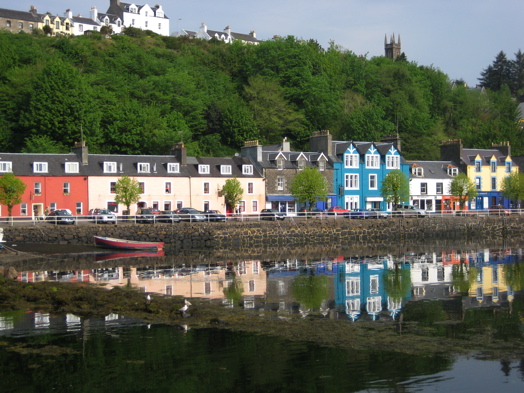 The village just asks to be featured on Scottish postcards with brightly colored buildings surrounding a small harbor. It is a working fishing village which was founded in 1788 and well worth a visit if you're traveling around Scotland. The Isle of Mull is a fantastic place to view dolphins, whales, and the White Tailed Eagle.
While you're in Tobermory, consider checking out the small Tobermory Distillery. They produce a highland single malt whiskey and have been doing so since 1798. Tours can be arranged but you must book in advance.
Also a must on a visit to Tobermory is eating some locally caught seafood. If you're traveling on a budget, consider checking out the small and unique Tobermory Chip Van. Save yourself the cost of eating at the pub, and pick up a fish and chips from this epic little cart on a waterfront which serves up delicious locally caught fish and scallops.
Have a photo you'd like featured on Backpackingmatt's Monday Escape? Email me at matt@backpackingmatt.com and I'll gladly feature your photo with a link back to your blog.