Here on the South Island of New Zealand, summer was a bit slow to arrive this year. We're normally treated to days and days of clear blue skies with warm and settled weather. Things were a bit different this year, and whilst this resulted in missions into the backcountry being a bit delayed, the advantage was I had heaps more time available to work on this long neglected blog.
New Blog Design
It's been over two years since I've made any significant changes to the site, and I decided a bit of a face lift was in order. I wanted a theme that was simple, modern feeling, clean looking and better allowed me to feature posts from the archives of this blog. I believe this theme accomplishes that, and you can specifically see this through the homepage where various categories are represented – New Zealand Travel Advice & Inspiration, Travel Advice, Travel Videos and more. When you're done reading, be sure you go to the main page of the site to see the new layout.
One of the features I love about this theme is that you can view images in a fuller resolution by clicking on them. No longer will the stunning views I share with you from around New Zealand be relegated to a measly 590 pixels wide. Click below to see what I mean. Go on, do it.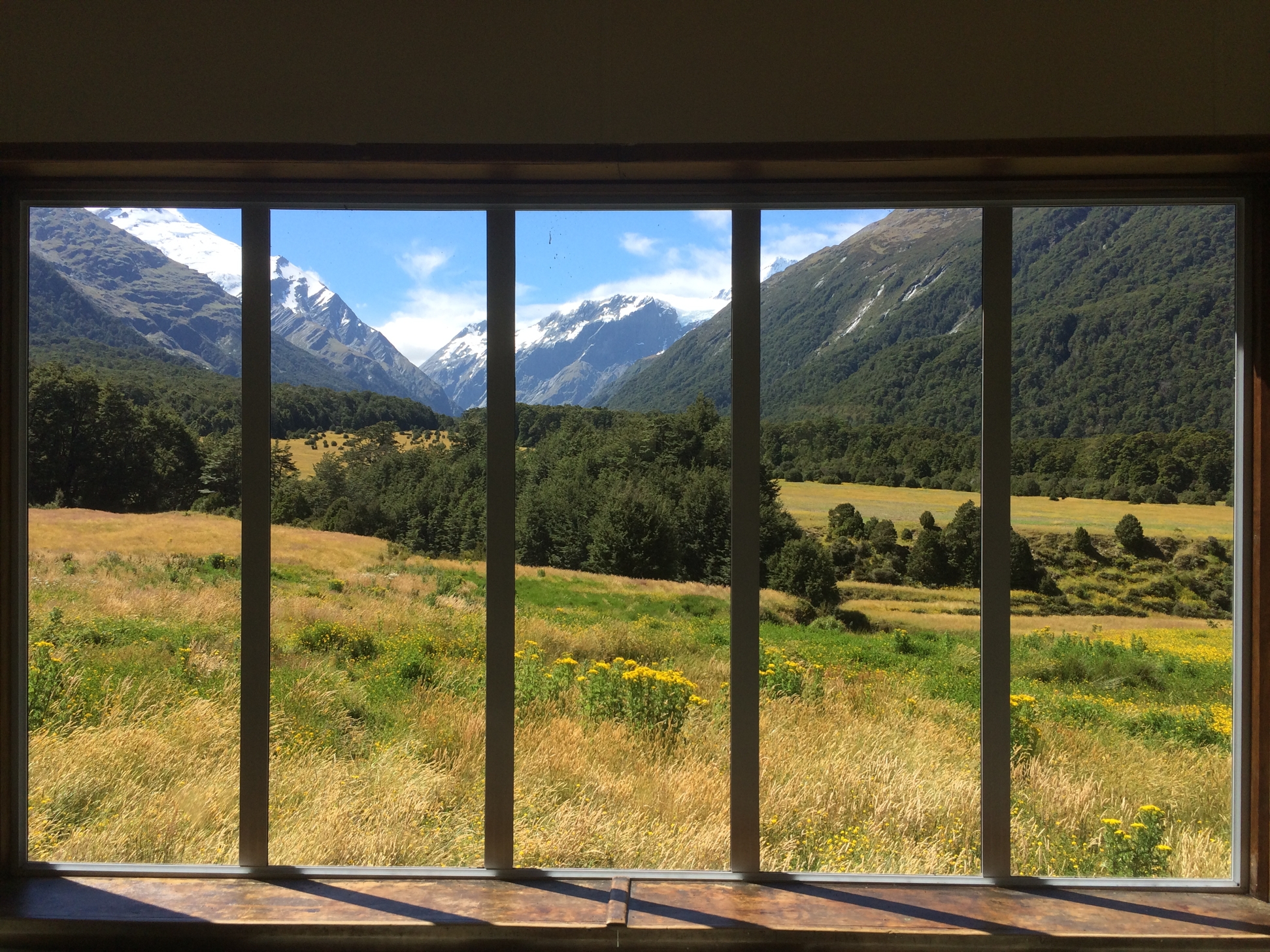 That's the smashing view from the Mt Aspiring Hut up the Matukituki Valley. More on that trip to come soon.
Another big update with the re-launch comes in the form of a brand-spanking new logo. I've ditched the full width header for a logo that I think represents the Backpackingmatt brand incredibly well. The longer I remain in New Zealand, the more I find myself exploring the backcountry by foot, by mountain bike or by paraglider. This logo illustrates my passion of exploring the mountains and I couldn't be happier with it. Massive thanks to Toby for designing it for me.

Increased Focus on Planit NZ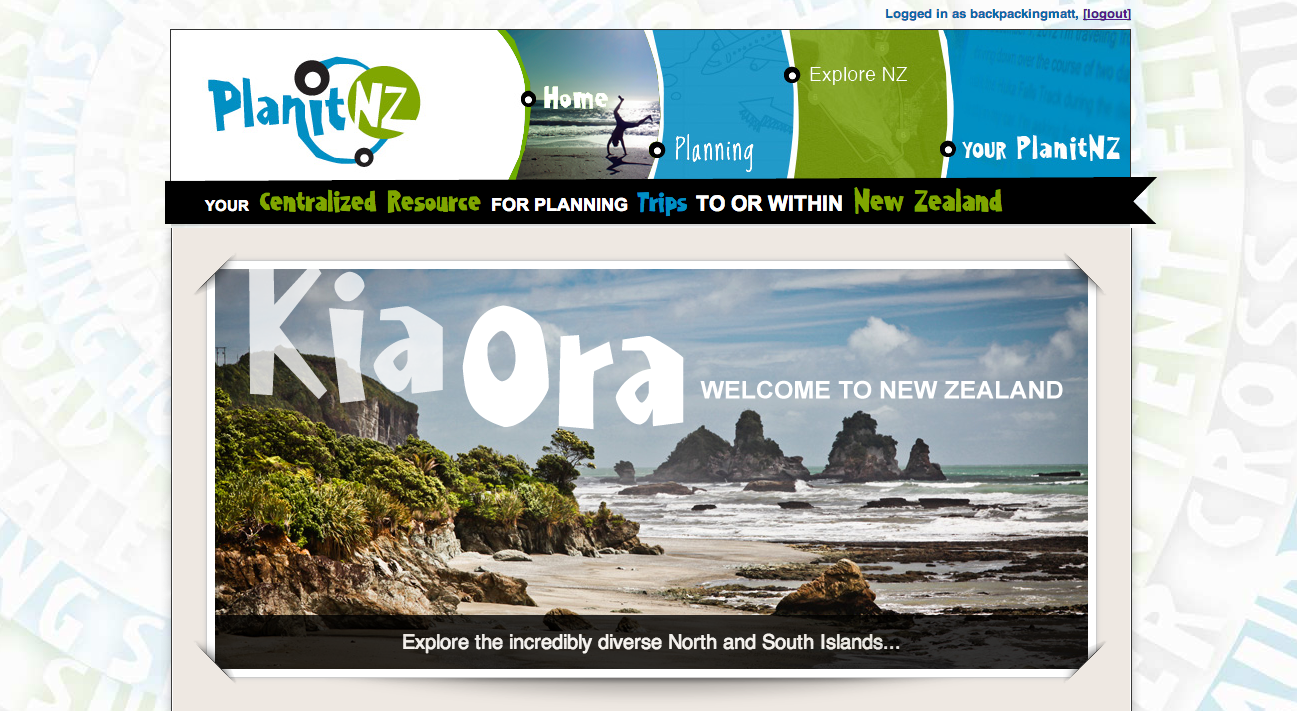 In my limited amount of free time, I've been focusing more and more on my New Zealand travel guide – PlanitNZ.com. Slowly but surely I'm building what I believe is a hugely beneficial resource for independent travelers planning trips to New Zealand. While the website still hasn't made me my first million, traffic has continued to increase as has the number of emails I receive looking for help planning adventures in New Zealand. All steps in the right direction.
Recently I've made a couple exciting changes. I've introduced a New Zealand Travel Forum and also added a selection of small group New Zealand adventure tours available for booking from the site.
If you know of anyone planning trips to New Zealand, I'd appreciate your help in letting them know about the travel guide. If you're looking for guest posts on your own blog, hit me up as I'd appreciate the chance for more exposure for the website. Lastly, if you have any feedback on the site or ideas on how I can make it better – please drop me a line.
Travel Plans: Returning to the Emerald Isle
I'm absolutely stoked to be traveling to Ireland this coming May for my girlfriend's sister's wedding.
Ireland was my first trip abroad after graduating from college in 2007. It's the trip that resulted in me falling in love with traveling, and it's bizarre to think that some seven years later I'll be returning with my Irish girlfriend that I fell in love with halfway around the world in New Zealand.
So, outside of being slightly stressed about meeting Maura's massive family – I'm SO EXCITED to be going back to Ireland. We'll spend most of our time in Kerry, but hope to get away on a couple road trips as well.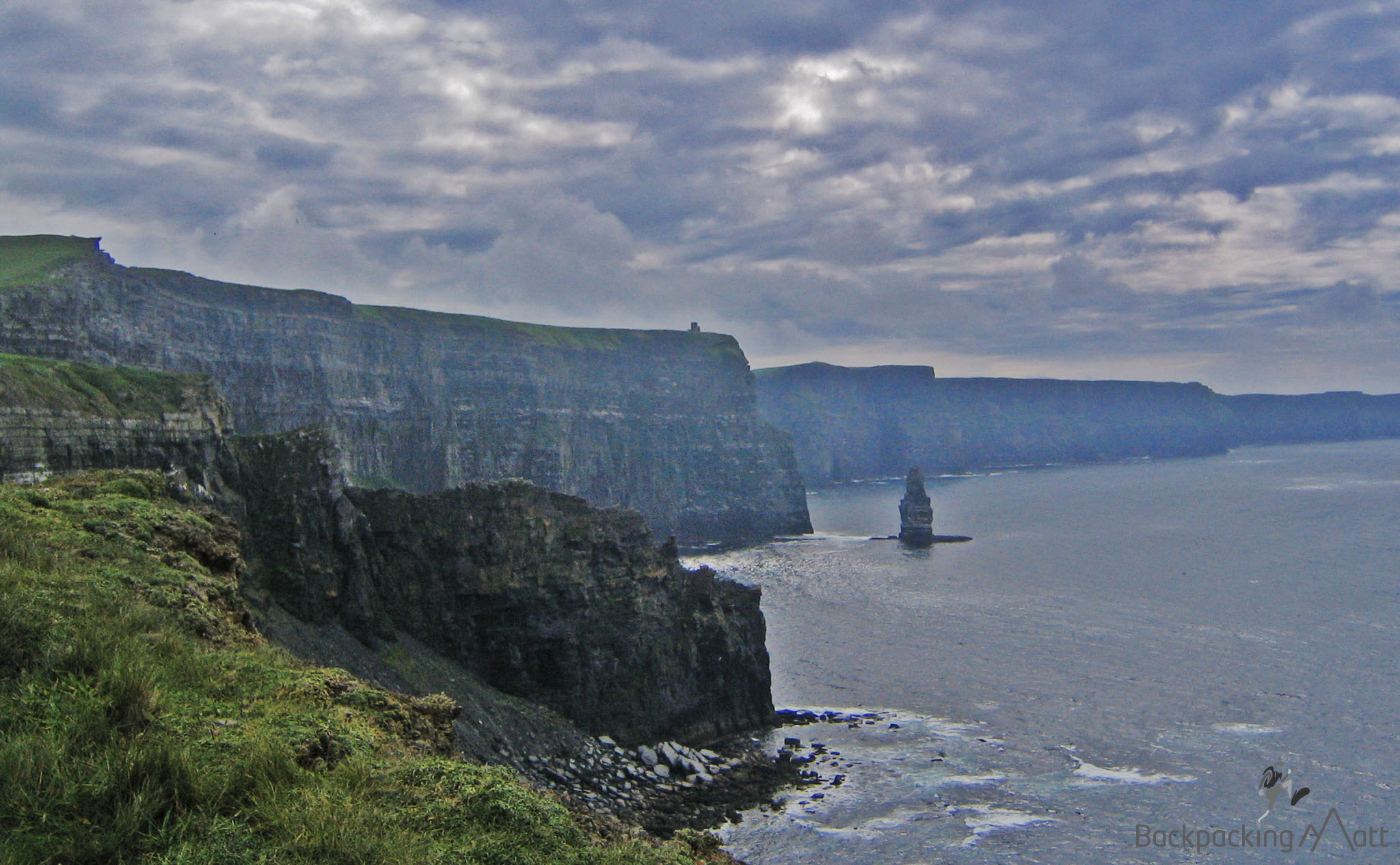 I've visions of stunning green vistas, pints and pints of beautiful, beautiful Guinness, cozy pubs with traditional music and more Guinness. I've only booked a one-way ticket at this point, and am unsure of how much time we'll have but look forward to hopefully again going to the Ring of Kerry, Doolin, Cliffs of Moher, and the list could go on. I can't wait.
More NZ Travel Inspiration to Come.
I've been on a couple epic trips in the backcountry of the South Island recently, and I'm looking forward to sharing photos and details about these adventures with you over the coming weeks. I'd appreciate your feedback on the new theme in the comments section below, and let me know if you come across any bugs.