I'm excited to present the final installment in a five-part series of guest posts by a good friend, Cat Gaa. When Cat was 19, she set a deeply personal goal of reaching 25 countries before her 25th birthday – August 15th, 2010. In this series of posts, Cat reflects on the experiences she had along the way – the people she met, the places she saw, and the things she learned both about herself and this world we live in.
If you're new to Backpackingmatt, check out Part 1, Part 2, Part 3, and Part 4 in this series before reading Cat's finishing post.
5) Dating anyone not from your demographic category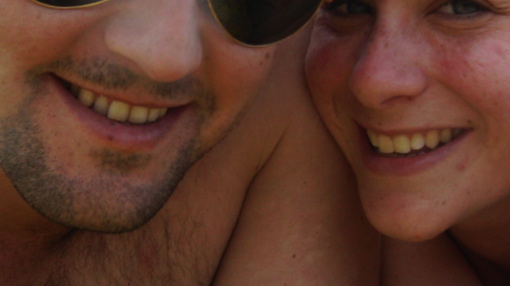 When I told my grandmother I'd be moving to Spain, she gave me two pieces of advice: Don't start smoking, and don't date anyone. Fifty-percent is considered a passing grade in Spain, and the only damage he's doing to my health is feeding me pig parts, so it's ok, right?
While dating someone six years older than you from another place and in another language certainly makes things trying, I've been with Kike for three years. Many say Sevilla is hard to break into socially, but I've had the golden ticket. Apart from improving my Spanish, I have been fortunate to be welcomed into a Spanish family.
Even if it's casual or short or even chaotic, dating someone whose nationality is different really does give you added perspective. Pase lo que pase, I've had tremendous opportunities from dating him and am thankful to have met someone who has provided me needed support away from my family.
4) Working with children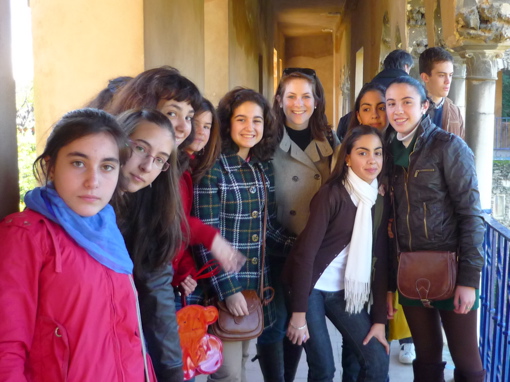 Mrs. Stracka, my first grade teacher, asked everyone what they wanted to be when they grew up. "A ballet teacher," I remember replying confidently. I had never studied ballet, and to this day haven't, but this is the one time that I could see myself as a teacher. Much to my mother's dismay, I instead chose to study journalism, Spanish and international studies. What did it get me? A gig teaching English in Southern Spain, and what was an eight-month stint into a new career move. I love teaching. I love kids. I love that teaching kids gives me so much satisfaction. And it's fun, to boot!
Working with Spaniards has certainly given me some inside perception about a country still clinging to socialism, one that is losing its firm grip on child-bearing and traditional norms and one trying to pay homage to the past while moving forward in the present. It's certainly a country of contrasts, as Michener or Lorca would tell you, but I see it in the children I have had the pleasure to teach. Their experiences seem to illuminate my understanding of this country.
3) Traveling with an unexpected partner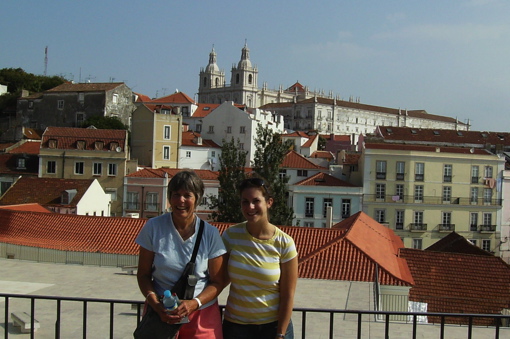 My mother is not good at keeping secrets, so I knew that my much beloved grandfather's second wife, a woman much his junior, would be attending my graduation before I'd even registered my cap and gown. We took her directly to my favorite bar, where my close friends and I drank beer and said our goodbyes together. Midway through the night, Helen invited me to be her tour guide around Spain before starting my job. She'd pay my way around Iberia as long as I translated.
To say we shared an adventure would be and understatement – marriage proposals, a debit card swallowed by an ATM and days scraping together cash, football games, bullfights and a monkey attack. We'd traveled to France together before, she acting as a buffer for my grandfather and I, but this time was really special. She understood my profound love for Spain, and I hers for my grandfather. We ate one evening at a hole-in-the-wall vegetarian restaurant in Chueca. What began as a meal full of laughs remembering his peculiarities soon turned into crying together over his death. I've given her the moniker, "Abuelita" – an affectionate term for grandmother in Spanish.
2) Traveling alone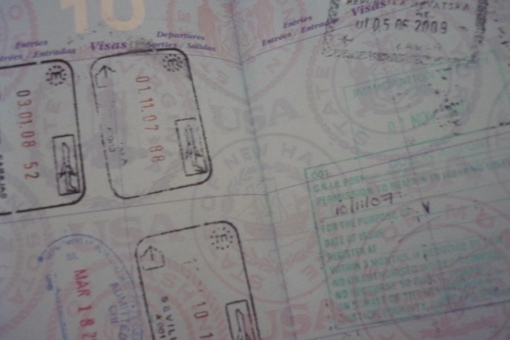 Likewise, traveling alone is equally as rewarding. My trip to Croatia ended up being solo at the last minute, and I've done parts of Spain, Ireland and Italy alone. The feat requires relying on one's self much more – you don't always have someone to help you with directions, recommendations or your ever-daunting backpack. I've always considered myself a social person, so being by myself forces me to be even more outgoing to look for company.
On the same token, I like going at my rhythm and taking my time to reflect. I couchsurfed just last week in Santander, Spain and wanted just a day to myself, spending the morning in the nearby modernist theme park of Comillas before laying out my towel on Playa del Sardinero. When it came time to have dinner, I chose a more-upscale seafood restaurant to have a nice meal. When I asked for a table for just me, the waiter asked, "Just you? No one else is coming?" and I could confidently respond, "No, just me."
My parents sent me a package for my 25th birthday, replete with my favorite American provisions, and enough peanut butter to last until Christmas. The birthday card read, "Your independence makes you who you are. Here's to another 25 years of adventures."
1) Moving abroad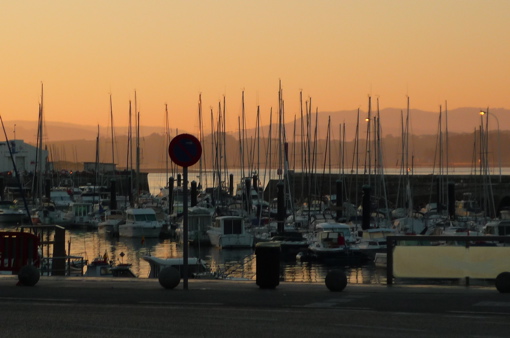 None of this would have been possible without my settling down in another country. Many thought I was taking a leap of faith. In reality, I was just making a natural progression. While I don't feel completely feel detached from the US, I definitely no longer feel rooted there.
In Spanish, there exist two tenses to speak about what you're doing at this very moment: the present continuous, as well as the present simple. Saying, "Qué haces?" though in the present simple, is the same as asking, "What are you doing?" Present simple over present continuous. I've recently switched from claiming I'm living in Spain to, "Vivo en España." I sometimes get the feeling that I should move on and try something different, but moving back to America has yet to cross my mind.
This article has been very retrospective, the reflection of a far-fetched wish brought to life. But, like any desire, it takes perseverance and a lot of personal pushing. I've been robbed, ended up on the wrong mode of transportation (or missed it all together), have suffered loneliness, heartbreak and desperation, have dealt with lack of identity, strong personalities and the sense of failure. But, man, has it been worth it.
Thank you Cat for sharing your journey with us. All the best in your future travels.
Follow Cat's adventures on her travel blog, Sunshine and Siestas.