It's been a whirlwind five weeks since leaving New Zealand that has seen me on 11 different flights, two long-distance buses, a road trip from Iowa to Illinois, and a cargo ship up Chile's West Coast. I'm writing this quick update after again returning to the Land of the Long White Cloud – New Zealand.
As I sat down on my Santiago to Auckland flight, the Argentinean seated next to me asked, "So, are you heading home?" I thought for a moment, and then replied – "Yes, I guess you could say that."
It's always a bizarre experience leaving New Zealand for the Midwest USA – the strange feeling of leaving home, to arrive at home – only to again leave and return home.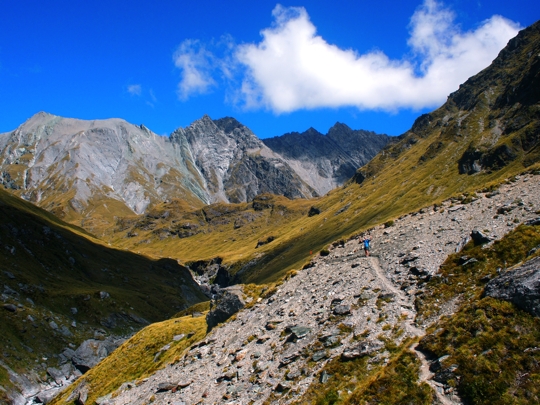 In reality of course, it's not that simple – home is many things: family, history, friends, stability and the comforts of sharing a place with others who you share memories with, or those who have similar motivations, passions and outlooks on life. Similar to me and I would guess thousands of others in New Zealand, the Argentinean guy next to me in seat 27F has remained in New Zealand much longer than he anticipated – six years longer, in fact. I often share my passion for this country in this blog, and this passion is shared by many others who now too call New Zealand home.
For now, I've one more flight (number 12) before arriving back in Queenstown. Fittingly, I'm arriving on opening day of the ski season at Coronet Peak; the winter season is one of my favorites in New Zealand – a time when the mountains become white with snow, the days shorter but the time in the sunlight all the more meaningful, and a time accented by the continued anticipation of powder.
It's an exciting time to be on New Zealand's South Island with entire communities drunk with excitement for the arrival of the white gold that is snow.
The past five weeks have flown by and were complimented by experiences I'll remember for the rest of my life. I'll write more about the highlights from South America in the coming weeks, yet for the time being here are some of the high points from the last five weeks.
1) A Wedding in Small Town Iowa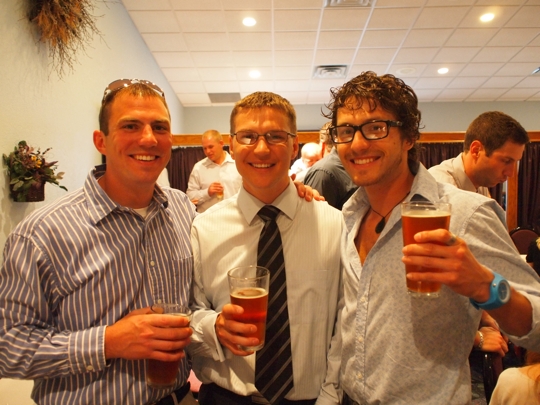 The original motivations behind this five week hiatus from New Zealand were to travel to New Hampton, Iowa, for one of my best friend's weddings. It was an hugely special day and I was honored to stand amongst other friends beside Chris as he married the love of his life.
An added bonus of the wedding was having time to connect with so many other fantastic friends who I've seen very rarely over the past five years since first setting off backpacking in Ireland. I'm pretty sure we nearly drank this small Iowa town out of booze over the course of a couple nights.
2) Learning to Tango in Buenos Aires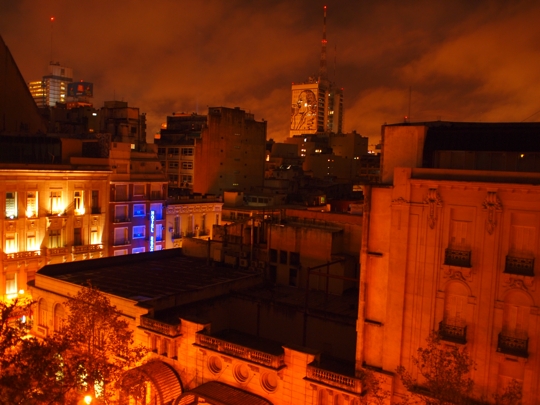 Okay, while I didn't quite master the dance — I spent an evening learning the basics before enjoying a fantastic tango performance. Whilst Buenos Aires (nor the steaks in Argentina) didn't blow me away, the highlight of the visit to the city was experiencing the national dance – the Tango. A visit to Argentina's capital city woudn't be complete without seeing a show that illustrated this huge part of Argentinean culture.
While my lesson was brief, it gave me enough of a introduction to the dance to be blown away by the show later on in the evening. Over a three course meal with friends and too many bottles of Malbec, we observed an hour long Tango show with fascinating dancing and catchy live orchestra music.
3) Witnessing the Power of the Perito Moreno Glacier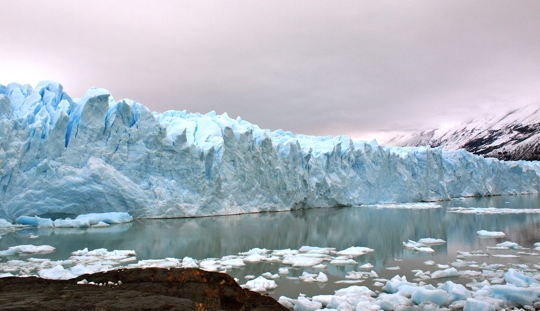 I should mention the motivations behind the visit to South America were to connect with my girlfriend Maura who is on a four month backpacking adventure around the continent. After time in Buenos Aires, we headed south to the massive expanse of mountains and flatland that is Patagonia.
The highlight here was a tour of the Perito Moreno Glacier – seeing and walking on this massive and hugely powerful piece of ancient ice was one of the most incredible things I've ever experienced in my life. I've hundreds of photos from the tour, and will be sharing more of these over the coming weeks.
4) Traveling on a Cargo Ship up Chile's Coast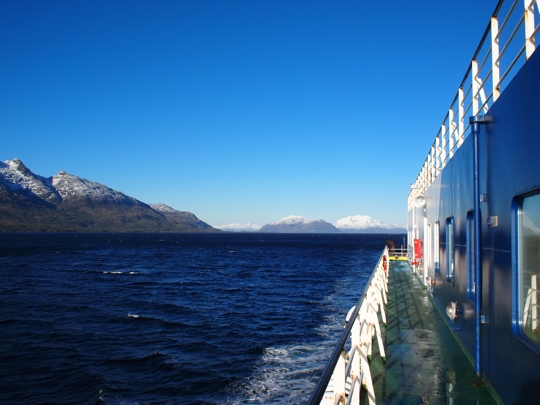 I've always dreamed of traveling between continents on a freighter ship and in Chile, I had an opportunity to do something similar. 
Over the course of four nights and three days, we traveled through the fiords of Chile's West Coast on a cargo ship. We shared the boat with all of about 12 other passengers and trucks and trucks full of cattle, horses, and other pieces of cargo. It was a brilliant experience in many respects; a highlight was simply being disconnected from the internet or a cell phone for so long. I'll review the experience more in the coming days.
5) Chilling Out in a Laid Back Mountain Town – Bariloche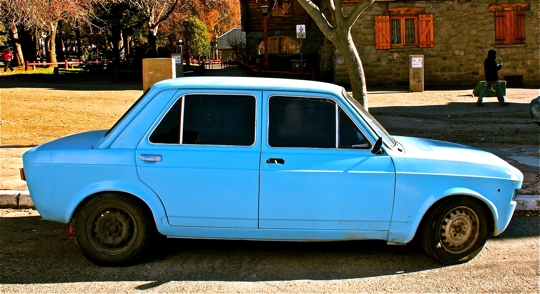 After almost 10 days of solid traveling, I was terribly excited to simply chill out — Bariloche in Argentina's Lake District provided a perfect opportunity for this. This town in many ways reminded me of Queenstown – glacial lakes, mountains and loads of terrific tramping opportunities.
It's a town I liked so much, I'm very keen to return someday to live for a couple months and learn Spanish. Which brings me to…
6) Again Traveling Outside of My Comfort Zone
One of the most addictive aspects of traveling to me is escaping one's comfort zone. The challenges that come from arriving someplace new and being forced to make your way without knowing the language is something I miss terribly. New Zealand is lots of things, but it certainly isn't a challenging place to travel as a native English speaker.
I greatly enjoyed slowly polishing up on my very limited Spanish abilities over the course of a couple of weeks. The slow progression of picking up more of a language after being immersed in a different culture is hugely exciting and addicting.
South America, I will be back one day. For now, it's off to one of the most beautiful places in the world to do a bit of snowboarding.