Today's Friday Travel Photo takes you to one of the most stunning cities in Europe: Edinburgh, Scotland.
A city filled with cozy pubs, great museums, an excellent nightlife scene, and some spectacular architecture. Edinburgh is a city you can visit for a week, and somehow find yourself there months later.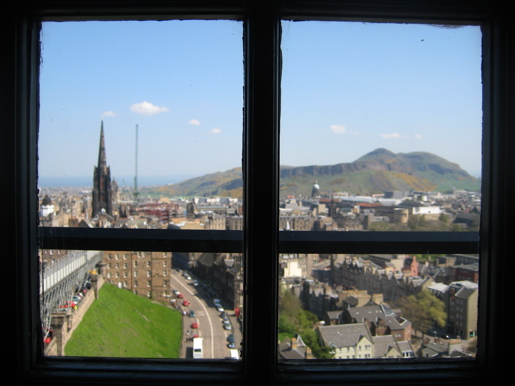 This photo was taken from the Edinburgh Castle. Wherever you are in Edinburgh, you stand a pretty good chance of catching a view of this imposing fortress perched on top of the volcanic Castle Rock. The castle in some form or another has dominated the Edinburgh skyline since the 12th century.
The Castle is arguably more impressive from the outside than from in. Consider saving yourself the £15 it costs to tour the castle, and instead simply take in the structure from spots around Edinburgh.
If you're backpacking through Edinburgh on a budget, consider reading these posts as well:
Are you interested in having your photo featured here? Email the photo and details to matt [at] backpackingmatt [dot] com