Today's Monday Escape takes you to the stunning Sognefjord in Western Norway. It's the longest fjord in Norway and the second longest in the world.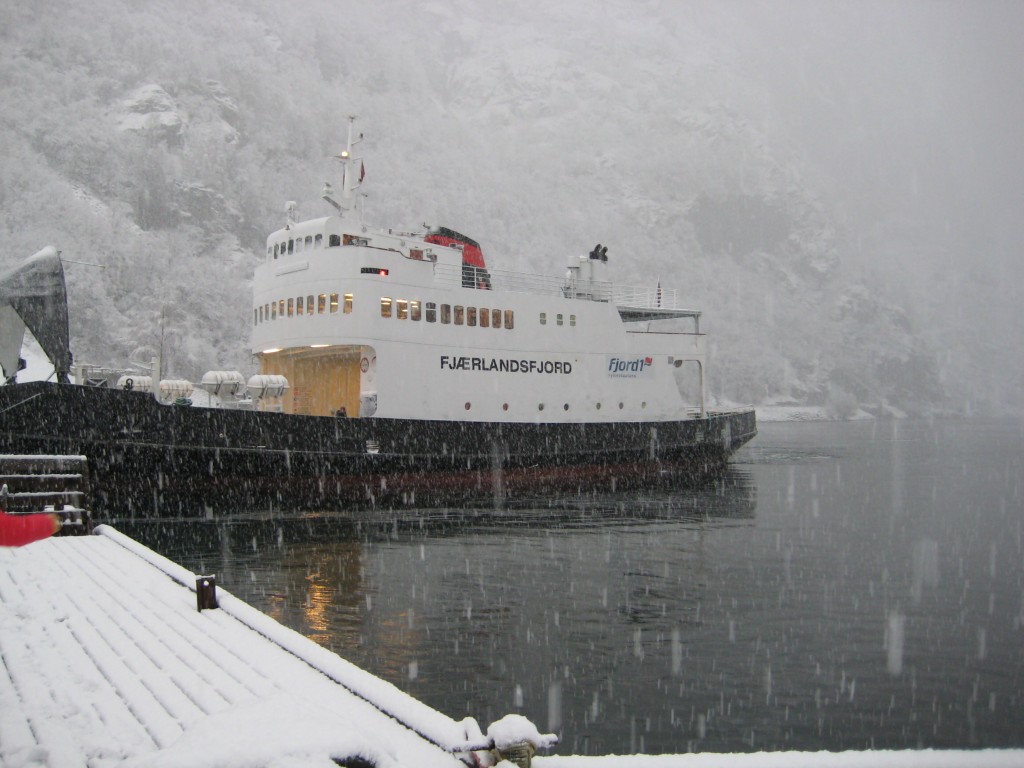 Norway is not an ideal place to be as a backpacker as it's one of the most expensive countries in Europe. Nonetheless, it's a beautiful place – even in the dead of winter.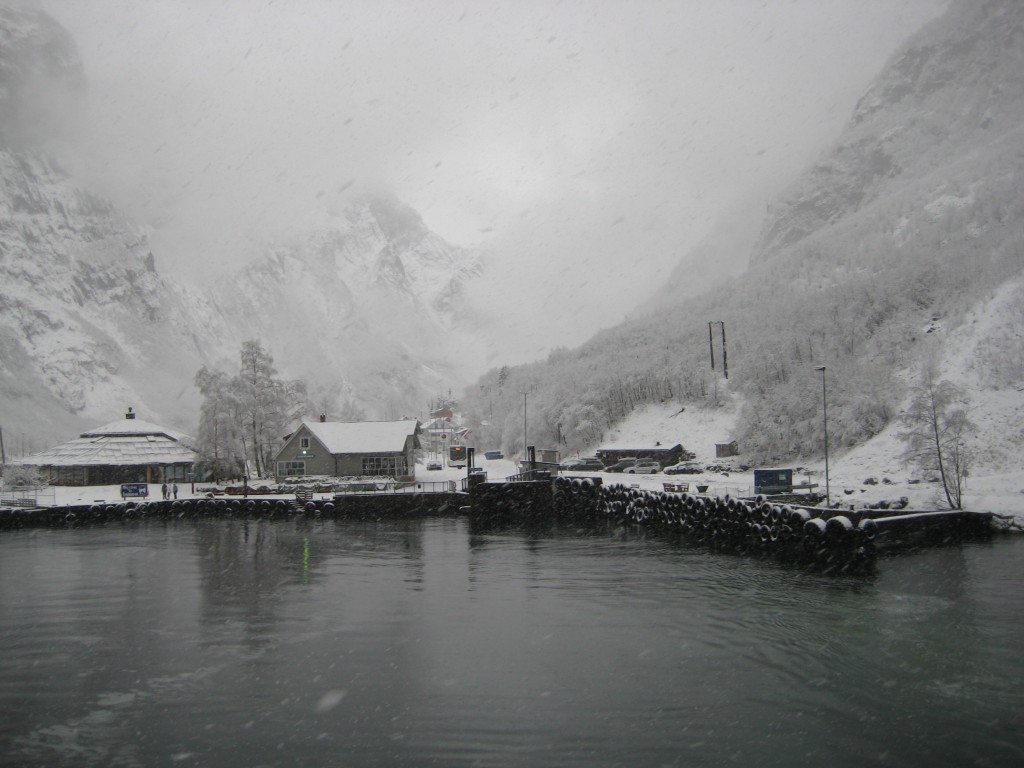 If you want to take in as much of Norway as you can with limited time, consider doing a segment of the six-day Norway in a Nutshell tour. From Oslo, you can experience part of the Oslo – Bergen Railway, the majestic Naeroyfjord, and the historic Flam Railway.
The Oslo – Bergen Railway stretches the length of Norway – some 471 kms through dramatic mountain terrain. The Naeroyfjord is one of the narrowest in the world. It's an unbelievable feeling to be at the base of sheer mountain faces reaching 1800 meters from the icy water.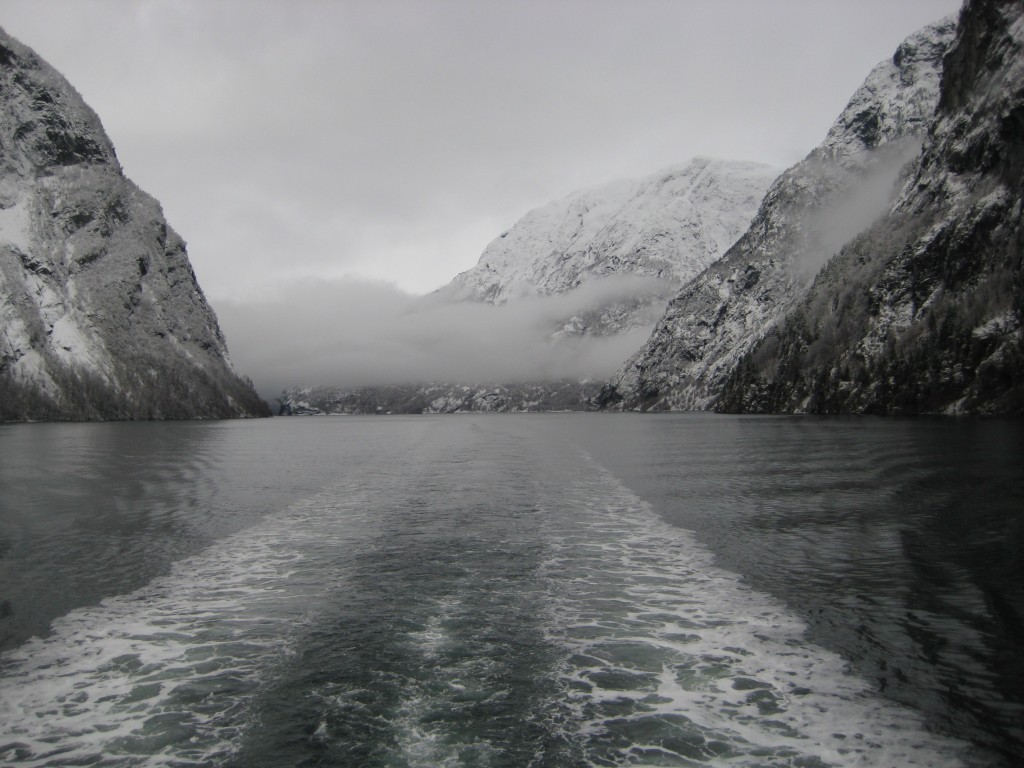 Lastly, the Flam Railway stretches 20 kms and takes you down deep ravines, through tunnels, past frozen waterfalls, and alongside snow-covered cliffs. It's the steepest railway in the world.
Do you have a photo and a brief write-up you'd like featured on Backpackingmatt's Monday Escape? Email me at matt (at) backpackingmatt (dot) com. I'll gladly post your photo with a link back to your blog. Cheers!