I'm excited to publish the first in a five part series by one of my good friends and fellow expat, Cat Gaa. Cat is one of a few people who graduated from the University of Iowa with me and decided that the 9 – 5 route wasn't the only option. We've gone different directions around the world, yet we've manged to meet up a couple of times along the way. She's an excellent writer and photographer, and I'm glad to feature this series of guest posts where she writes about reaching a goal of traveling to 25 different countries before the age of 25.
I was 19 when my grandmother's youngest brother turned 75. Uncle Jim, dressed in coat tails and a top hat, greeted his many guests with a tap dance and his famous smile. In his speech, he talked about his military career, his stint living in Europe, his kids and grandchildren, and his most formative experiences. He had traveled to 82 countries all around the world, and I decided that, apart from having his blue eyes, I would also travel to 75 nations by the time I reached three-quarters of a century.
Traveling to 75 foreign countries is daunting when you're a sophomore journalism student, so I scaled down my goal: 25 countries before August 15th, 2010. I had five-and-a-half years, a summer abroad in Spain and a new travel backpack. Ten North American and European countries gave me a good head start.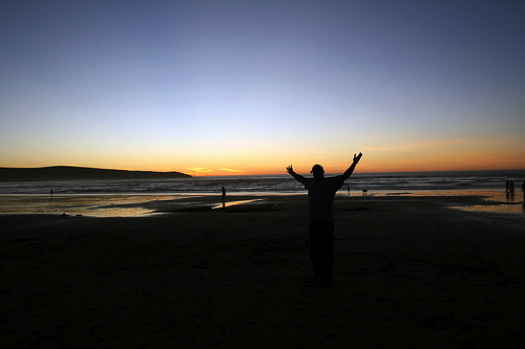 After studying abroad, I hit a stalemate. Still at ten countries, having chosen domestic travel, I decided to move abroad after graduating. I found a job as a North American Language Assistant in Spain, working 12 hours a week at a rural high school outside Seville.
My monthly stipend of 631 euros has proved the biggest challenge, but what has transpired in these three years is a great desire to lanzarme – throw myself, literally, but to extend past myself and out unto the world.
I reached my goal on March 31st, 2010, on my best friend's birthday, interestingly. She and I traveled to Europe together for the first time, and we've challenged each other to this seemingly monumental task. I sighed with relief as I entered Prague's central bus station at dawn, feeling like I'd run a marathon. I did it.
What follows is my 25 top experiences, from the end of the world in Sagres, Portugal to the tundra of northern China. I may not have much to offer materially – even my bike was stolen – but my experience comes in the form of scribbled words portraying feelings and sounds, a hand painted mirror from Morocco, a flamenco dress.
My memories seem to take over as my possessions as I continue to move around the Earth.
25) Watching the sunset over Hvar Island with a local beer in hand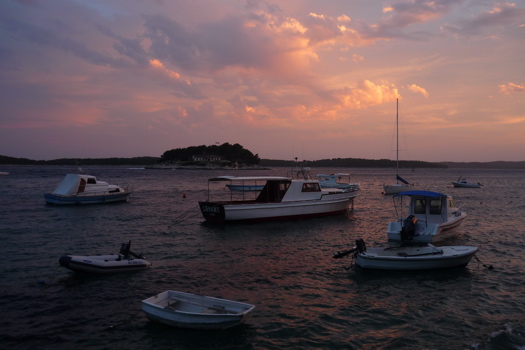 When I traveled last minute to Croatia last summer at a friend's insistence, he suggested a bar around the bay from the old town of Hvar Island for having a beer with my feet in the water. I met a great Irish couple who paid for my drinks and with whom I let out a collective gasp as the colors turned to purple, fuchsia and orange over gently teetering boats. No wonder this island is said to have the best sunsets in the world.
24) Dancing Sevillanas during the Feria de Abril in Seville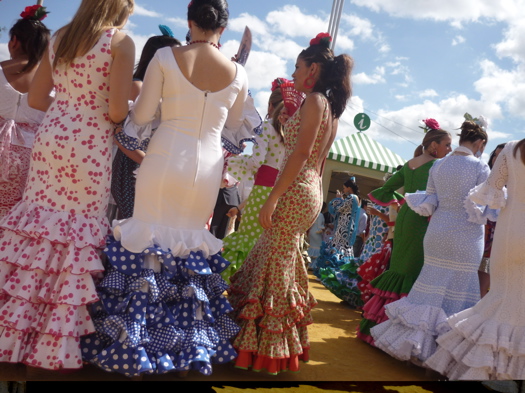 Life abroad is best shared with locals – whether dressed as a clown in Cologne, Germany during Karneval or dodging fireworks in Valencia during Las Fallas. My favorite? Seville's Feria de Abril, a week-long fête celebrating sherry, horses and Andalusian women. I mean flamenco. Partying with strangers is kind of like traveling in the Delorean – new faces, new places and you've suddenly forgotten you're the foreigner.
23) Visiting a topless beach with your grandfather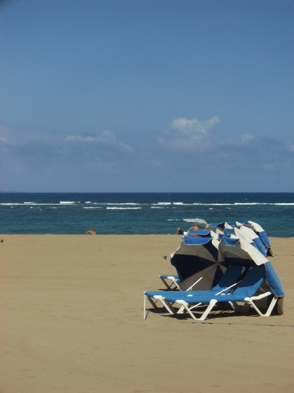 Sixteen, sun burnt and a towel away from an overweight, naked 40-something man. So goes the story of our detour in Southern France. We never made it to wherever it was we were going, but now I have memories of my grandpa threatening to strip down to show me he's comfortable with his body. It gave me the cojones for the next thing on my list…
22) Letting loose of my inhibitions in Ibiza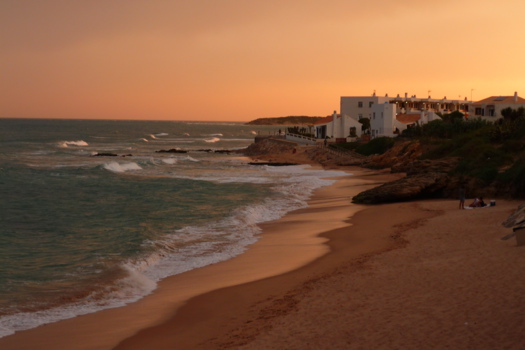 The man stationed at the reception desk screamed to me, "THERE'S A FLOOD!" Spain was in the middle of a drought. He sent us to a hotel a few blocks away, and to compensate for the greater distance to the beach, the hotel staff gave us free food and drinks all weekend. A couple of beers before the beach, and I was ready to bare all. Since then, I've come to greatly appreciate my body and have learned to care for it better. And now that I'm here full-time, I quite like taking off my top and lining up next to the Scandanavians and the old ladies who shouldn't be so open about their bodies.
21) Eating Haggis, Neeps and Tatties, then looking it up later
My father is an adventurous eater, but it wasn't until I started dating my boyfriend, Kike, that I started shoving anything in my mouth that wasn't alive. This included indulging in a heaping plate of Haggis in Inverness, Scotland – minced EVERYTHING served with turnips and potatoes. Add to that list snake with curry, pig cheek and fried grasshoppers, and I'm practically Andrew Zimmern. Traveling seems most enjoyable when I can eat to my heart's content.
Read about Cat's travels and her life in Spain on her blog, Olivares Bound. Check back next week for Part 2 in this series.
All photos not listed Creative Commons are credited to the author.