Thanks to Nancy from Nancy Under the Stars (@nancyunderstars) for providing today's guest post and latest installment in the "A Local's Perspective" series.
Vancouver, British Columbia, a city that hardly sleeps, where you can get take away sushi 24-hours a day and has a forest on the edge of downtown. She is fun, outgoing and romantic, a perfect city to take on a date. Whether traveling alone or with a partner, Vancouver is memorable and satisfying. I recommend a minimum three-day date, allowing time to play in Whistler, the hip mountain village.
Everything starts with Coffee
There are no shortage of coffee shops and cafes in Vancouver. There is a Starbucks, Blenz or Waves on just about every corner. Although no stranger to those shops, in my opinion, the best coffee comes from local baristas. Take a walk down Davie and stop in Melriches for an Americano and a breakfast croissant. The squeaky whale will entertain you while waiting for your food.
Walks, Cycles & Sites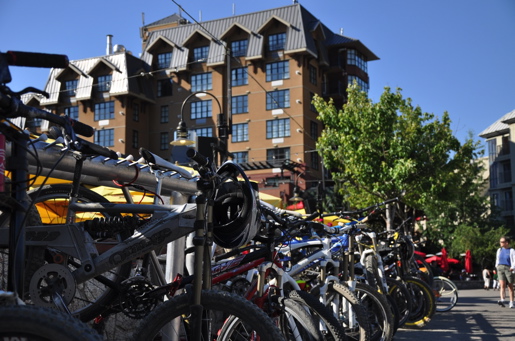 Put on your walking shoes or rent a bike and hit the seawall. The seawall is a pathway along the water from Kits Beach, around Granville Island and Stanley Park to Coal Harbour. En route, you'll pass five beaches surrounding English Bay.
Stanley Park, named after Lord Stanley in 1888, is a 1,000-acre urban park surrounded by the seawall and is filled with fir, cedar, hemlock and spruce trees. There are several walking trails to take you to the Vancouver Aquarium, Totem Poles and the Malkin Bowl outdoor theatre. In winter, take in a rugby game at Brockton Oval. Or, if you prefer, take it easy and meander through the park via horse-drawn tour.
The Vancouver Aquarium is Canada's largest aquarium. The aquarium is home to more than 70,000 species of marine life and animals. Walk through the various exhibits, sit down and take in a show or participate in an animal encounter. The aquarium will fill a couple hours of the day.
Granville Island, although not an island at all, is a public market with the city's freshest meats and seafood, handmade pastas and colourful produce. Handmade wares sold by the vendors cannot be found anywhere else. The market is not only a feast for the eyes, but a bouquet of fragrance and an abundance of flavours. Take the seawall to access Granville Island or catch an Aqua Bus from Yaletown, Science World or Hornby Street and get a tour of False Creek at the same time.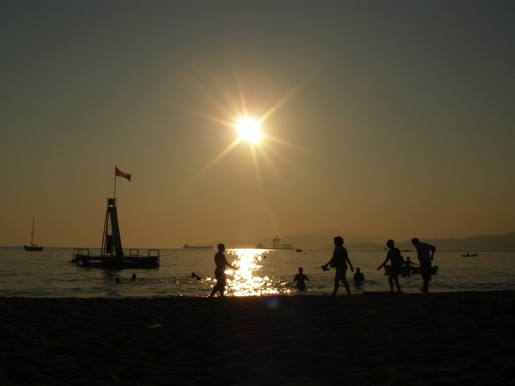 Nightlife
If you like a pub atmosphere and want to mix with the locals, Doolin's, the Railway Club or the Malone's are your watering holes.
Live music is abundant in Vancity. Check out the local free papers for the latest announcements. If a favourite band is playing at the Commodore Ballroom, you must go. This venue is a House of Blues facility and has been stage to the likes of U2, The Police, Franz Ferdinand, Metric and the Tragically Hip. The Commodore is found on Granville between Robson and Smithe.
The Yale is Vancouver's Rhythm & Blues Bar. Located on Granville at Drake and open seven days a week. Cover ranges in price depending on the performer for the evening. The Sunday night house band, Brickhouse, is fantastic.
If you're into clubbing or lounges, take a stroll down Granville Street, as there are many. During the summer months, the city closes off Granville to vehicle traffic allowing pedestrians to take over and bounce from club to club. The lounges found on the cobble strips of Yaletown are higher end, with chic bartenders producing mixology masterpieces to some of the city's premier residents and visitors like Roberto Luongo, Brad Pitt and Angelina Jolie. You'll find the Yaletown lounges on Hamilton or Mainland between Nelson and Drake.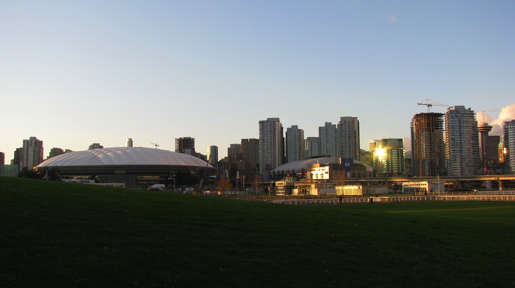 Whistler
You can't have a love affair with Vancouver without a play date with Whistler. Just under two hours up the beautiful Sea to Sky Highway, Whistler is a playground 365 days a year. Home to some of the world's finest skiing; Whistler is also a summer haven for mountain bike fanatics. If the activities are not in your budget, grab a seat on the patio, enjoy an afternoon beer and take in the wondrous views of Whistler/Blackcomb. Over a weekend, end your nights at Buffalo Bills, Longhorns and Tommy Africa's.
Winter or summer, Vancouver is an attractive, fun city. She leaves you wanting more. After your three-day date, I guarantee you will fall in love. I did!
Have you been to Vancouver? Add your travel tips in the comments section below.
Are you interested in guest posting on Backpackingmatt? Email me at matt [at] backpackingmatt [dot] com for more details.