During my recent trip backpacking in Bali, I spent much of my time exploring the island from behind the wheels of my very own rented motorbike. It was an excellent, albeit slightly terrifying way to see the island.
From Kuta's traffic-clogged streets to central Bali's deserted, steep, and potholed filled tracks through the dense jungle, I was constantly challenged yet very in tune with my surroundings.
It was an ideal way to get around Bali and I can't imagine my experience would have been anywhere near the same had I relied on public transport.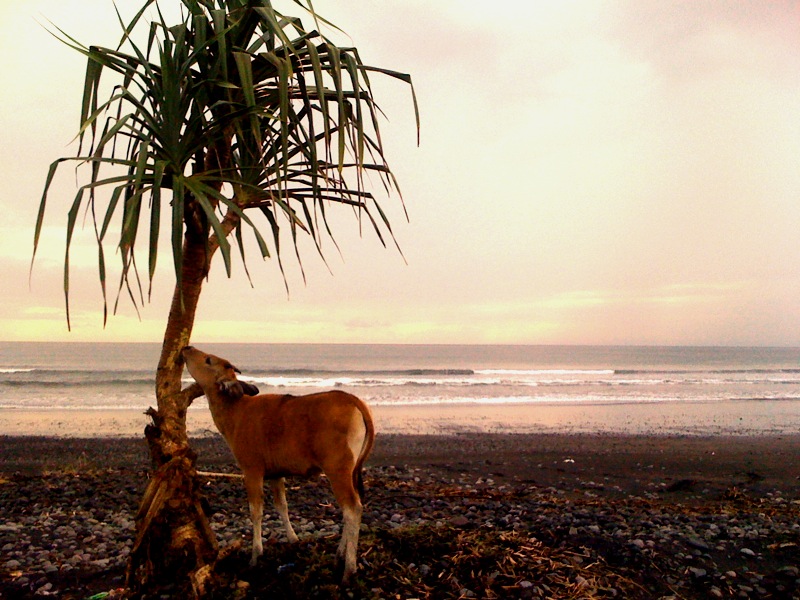 Two quick words of warning regarding the video.
First, at just over 11 minutes, it's arguably too long. Yet based on much of the feedback I received, a 10 minute long video is watchable assuming you're entertained throughout. With quick scene changes, a mix of dialogue and views of what I'm seeing, and some interesting facts throughout, I think this works.
Second, as I'm traveling solo, I didn't have anyone alongside shooting the footage. Everything except the last scene was self-shot. The result? Some scenes are bumpier than others. This was inevitable with a shaking hand and a bouncing motorbike – I hope you can see past it.
I know I shouldn't bring light to potential faults in the video – yet, I'd prefer you were aware going in.
Grab a coffee, a beer, or a glass of wine and enjoy …
Exploring Bali – A Backpackingmatt.com Travel Video
Highlights
0:50 – I visit the Sacred Monkey Forest to see Long Tailed Macaques just outside of Ubud – see the monkeys and learn about their place in Balinese culture.
4:40 – I visit a "Bali Drive-Through" for some street food.
5:21- While pulled over to check the GPS on my iPhone, I receive a traditional Hindu blessing from a local woman.
7:00 My experience at a traditional Bali cockfight deep in the jungle.
8:15 – Heavy rain forces me off the road and into a warung for some Nasi Goreng.
8:40 – While thinking I'm lost on jungle road in a rainstorm, I nearly crash my motorbike.
9:40 – After passing through small villages seemingly in the middle of nowhere, I reflect on the kindness of the people I've met before coming across another small village.
Thanks for watching. Please leave your feedback – good and bad – in the comments section below.