Updated on September 8, 2016.
Kia Ora. Thanks heaps for checking out my blog. After you read this post, please head on over to my latest project – Planit NZ. Planit NZ is my New Zealand travel guide and booking website. You can research all things travel in New Zealand on the website, and you can also book hop on, hop off backpacker bus passes, small group tours or activities. Booking any aspect of your trip through Planit NZ supports my work and is most appreciated.
The Land of the Long White Cloud is a destination well worn onto the backpacker trail. And for all the right reasons. An epic combination of stunning scenery, adventure sports, and friendly locals combine to make New Zealand one hell of a place to travel to.
Not only is New Zealand beautiful, New Zealand is easy to travel around. In fact, New Zealand is arguably one of the most backpacker or independent budget traveler friendly countries in the world.
You'll be hard pressed to find a better spot to break into the world of long term travel.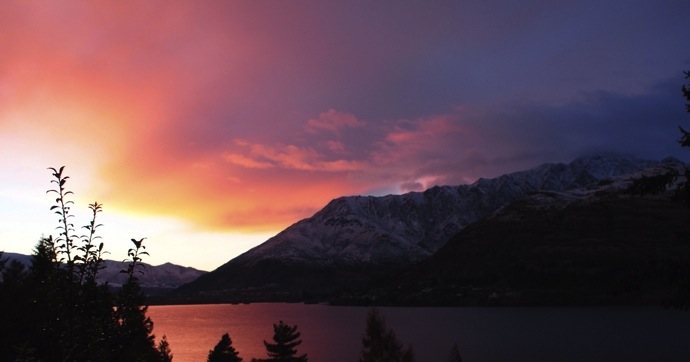 New Zealand is addictive. Trust me. I originally came for a 12 month working holiday, yet nearly seven years later I'm still living in New Zealand.
Be it the quality of life, the miles and miles of untouched, remote and spectacular scenery, or the laid-back no-worries outlook on life, something about New Zealand will grab you and not let you leave.
So you're considering a trip backpacking in New Zealand? Sweet as (as we say). While New Zealand is welcoming and easy to get around, you might have some questions about your trip here. Consider these:
15 Tips for Your First Experience Backpacking in New Zealand
1 ) Travel North to South
Almost daily I get emails from backpackers planning their trip to New Zealand. One of the most common questions I get is:
Should I start on the North Island or the South Island?
While the North Island is stunning (be sure to check out the Bay of Islands and definitely don't miss the chilled out Coromandel Region), the South Island is where it's at. As it will be the highlight of your trip, it's the logical place to finish.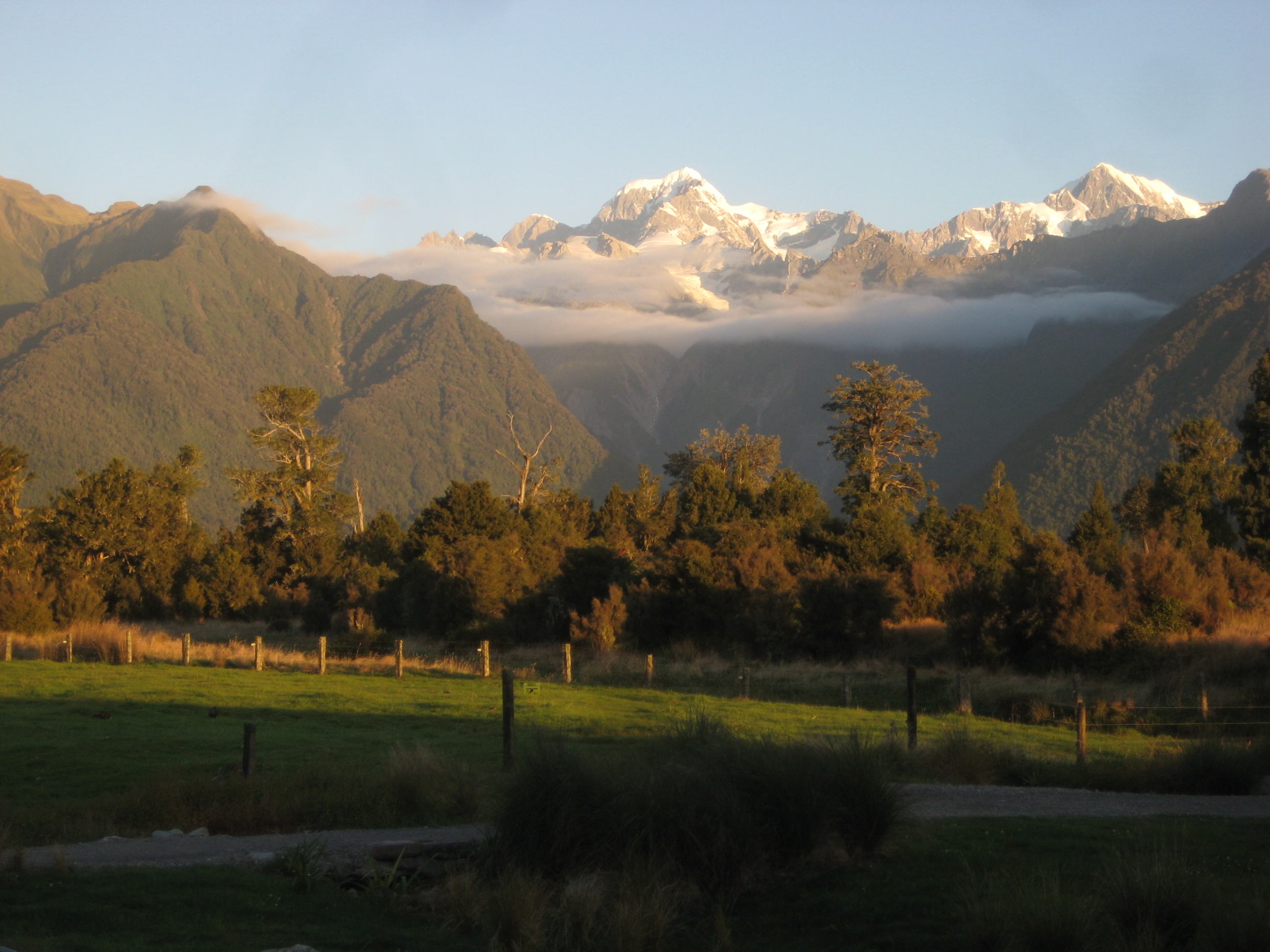 The mountains are taller, the drives are more spectacular, the Great Walks are greater, and the beer is better so finish on New Zealand's South Island.
2 ) Avoid the Chain Hostels
There is no shortage of budget accommodation throughout New Zealand. From hostels, to budget motels to holiday parks with self contained accommodation, you won't have a problem finding a place to lay your head at night.
As New Zealand is frequented by thousands of young backpackers each year, the big chain hostels are present throughout the North and South Islands. Many of the major backpacking destinations have Nomads or Base Backpacker hostels that are filled with younger party hard backpackers.
While many of these are adequate – and some quite flash (I'm talking about you Nomads Queenstown) – there are heaps of character filled, independently owned hostels that will compliment your trip to this small island nation.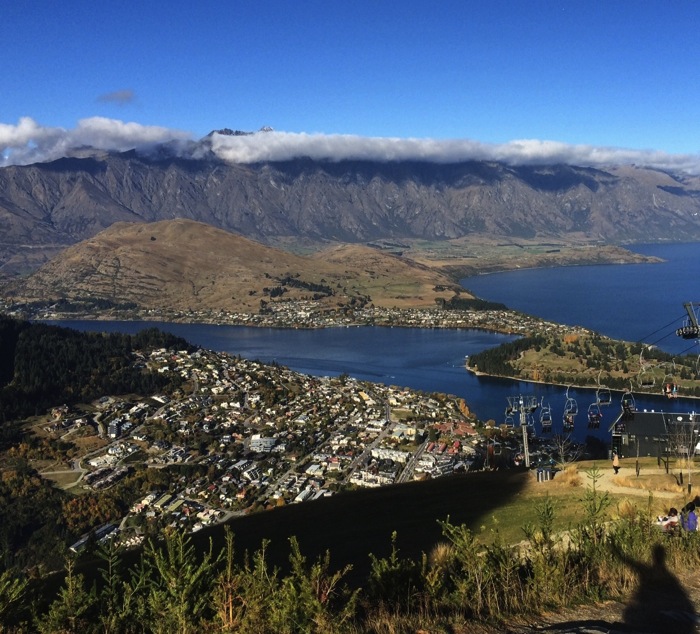 Check out the BBH backpackers (Budget Backpacker Hostels) and get to know their quirky owners, settle down with a glass of New Zealand wine next to their wood burners, or listen to the sea from their gardens.
Also growing in popularity in New Zealand, like many places around the world, is AirBNB. I was in Oamaru recently had grabbed an entire home with sea views, walking distance to town, for about the same price as a basic motel. If you haven't used AirBNB before, you can get $29 NZD free credit when signing up via this link.
3 ) Arriving to New Zealand
Chances are your flight to New Zealand will arrive in Auckland. A city that often gets a bad rap amongst travellers into the country. It's not my favorite city in the world, but there are plenty of funky neighborhoods and stunning beaches nearby to explore. If you have a couple days, be sure to head over to Waiheke Island ($36 return). Or, if you're looking for a day tour this Zip, Wine, Dine package is a perfect mix of adventure and New Zealand wine, and is a great way to experience the island.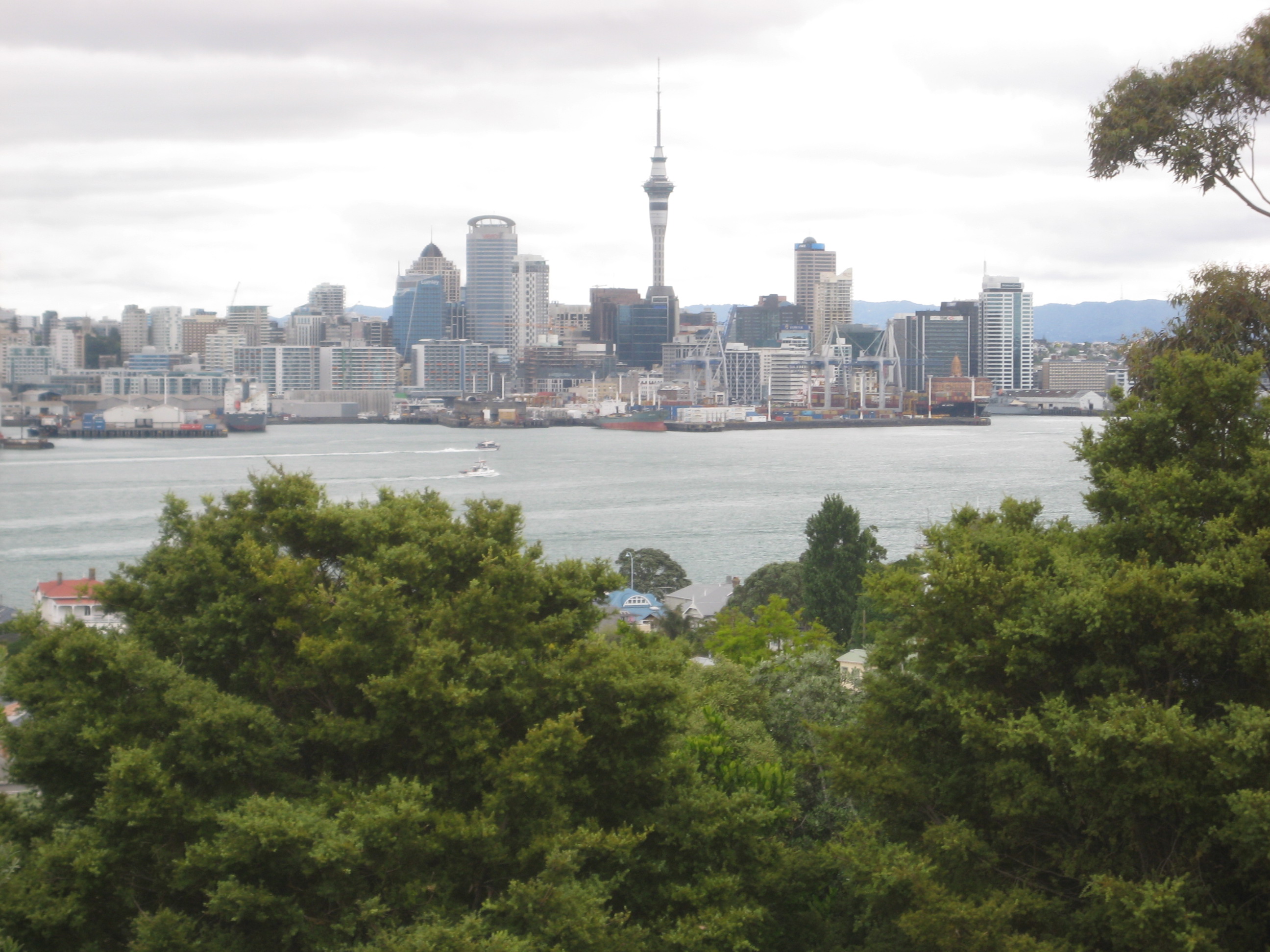 The SkyBus Express will be your best choice for the quick, 45 minute trip to the Auckland CBD. Tickets are only $28 round trip and can be booked online so you're set to go when you land.
Consider these Auckland budget travel tips for your first couple days in the city – and most importantly, don't stay too long – there is too much to see outside of NZ's largest city.
4 ) Consider Buying a Car or Campervan
New Zealand absolutely begs to be explored behind the steering wheel of your very own car or campervan.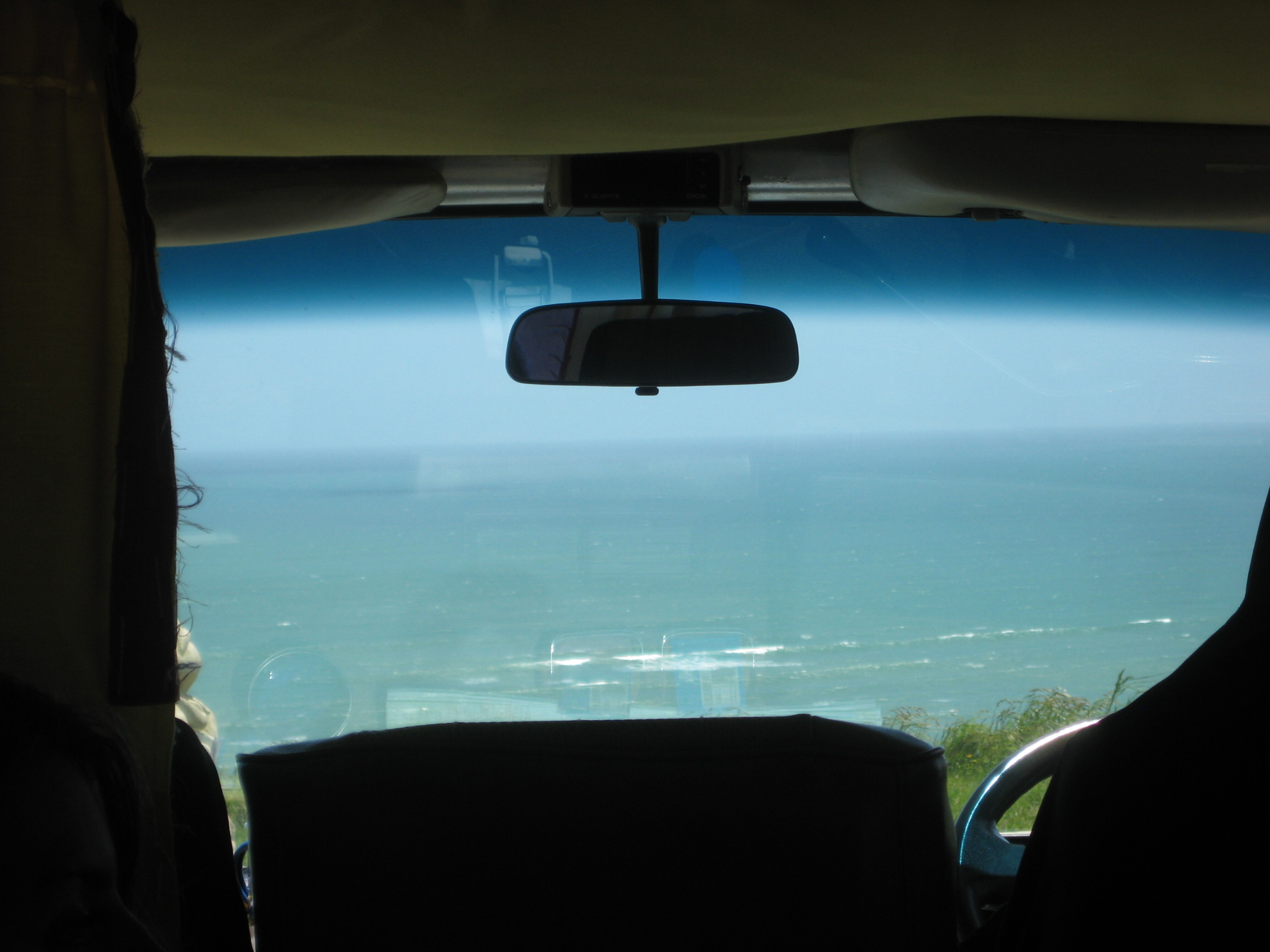 You won't realize how many of these converted, backpacker-filled vans flock New Zealand's roads until you're here yourself. If falling asleep to the sound of the surf and waking to the sunrise sounds appealing to you, then a campervan just might be the right mode of transportation for trip.
Traveling New Zealand by campervan gives you loads of flexibility, allows you to get off the beaten path, and you will ultimately save you heaps on accommodation costs.
Many backpackers in New Zealand buy a van when they arrive and sell it prior to their departure. Surprisingly, buying a campervan in New Zealand is a simple and straightforward process; however, do be aware that a certain amount of risk is involved and not all of the campvervans in New Zealand are good investment. I suggest you take your van to the VTNZ, and have them perform a pre-vehicle inspection on it. It'll cost you $110, but might save you thousands if you buy a lemon. If you have anything less than 3 months, buying a van is a bad idea as you'll waste too much time trying to buy / sell the van.
Freedom camping is possible in New Zealand, however over the past couple years this has become much more strictly regulated. Sadly, too many inconsiderate backpackers have created a bad name for all of us – disrespecting the countryside by leaving rubbish or worse behind. So, if you're going to freedom camp, do it respectfully – more on this post here.
In areas where freedom camping is not allowing, the Department of Conservation runs basic campsites that are as little as $5/night.
Sponsored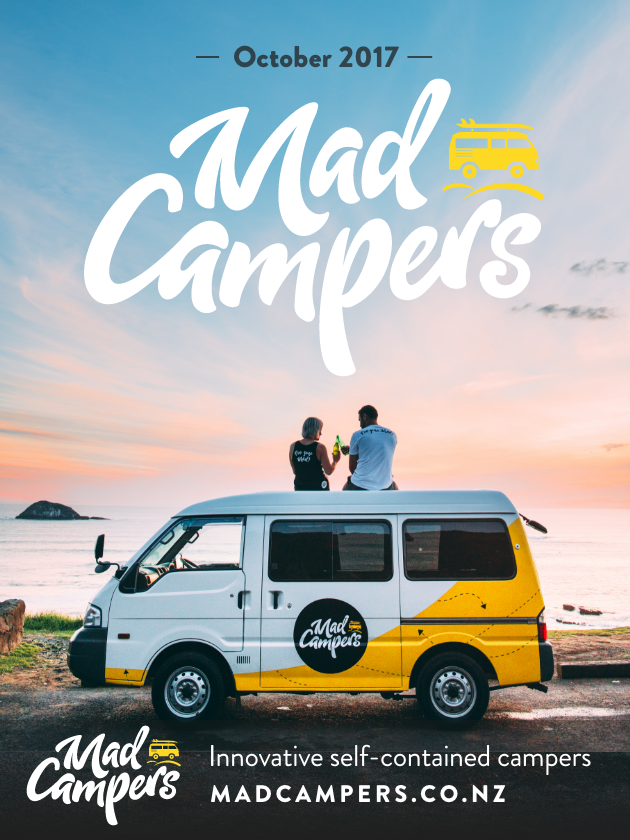 5 ) If Not, take the Hop-on, Hop-Off Backpacker Bus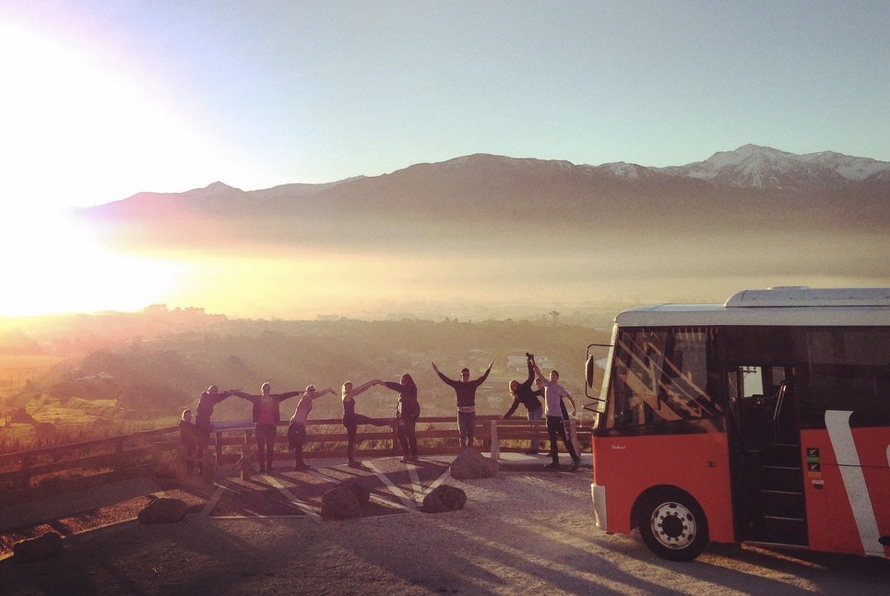 If  you're not comfortable driving on the left side on New Zealand's roads, then your next best bet is going on a hop on, hop off backpacker bus tour.
A hop-on, hop-off bus pass is the perfect balance between a fully-guided, small group tour and a self-guided trip that sees you creating your own itinerary and driving yourself around NZ. These buses run on set routes around the country, and that allows you to pick a pass that goes to the places YOU want to see most. You can organize your own activities or accommodation, but the driver-guide on board the bus can help you out if you wish. They're an awesome way to meet other travellers, and a great way to get to some lesser known destinations in New Zealand.
I recommend Stray, and you can see their most popular passes on Planit NZ. I can offer an exclusive Stray discount code of 5% if you book your New Zealand trip through Planit NZ. Contact me to find out more.
6 ) Get a 2Degrees Sim Card
If you're traveling with an unlocked cell phone, you'll be able to pick up a sim card when you get into New Zealand. While there are a couple different providers to choose from, your best bet is undoubtedly 2Degrees.
They offer cheap, international calls back home to Mom & Dad as well as cheap calls throughout New Zealand – for $19 you can get unlimited calls, unlimited texts and 1GB of data.
7 ) 3…2…1 Bungy! Do it.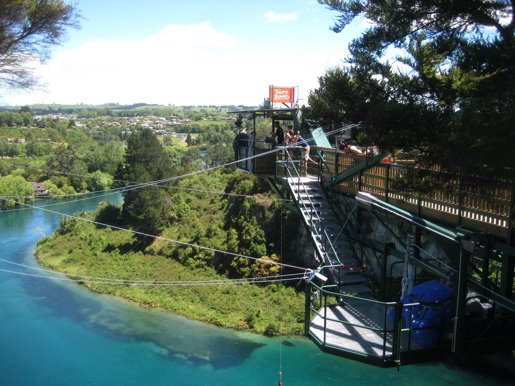 New Zealand is an adrenaline junkies' paradise. If you can dream it, chances are you can do it in New Zealand.
You can jump off bridges or out of planes. You can roll down hills in giant, water filled balls. You can run off cliffs with parachutes strapped to your back. You can cruise down rivers narrowly missing canyon walls in a jet boat. Or you can go black water rafting deep below the earth's surface. You can even learn to paraglide. By yourself. Really, you can do it all.
Whatever you do, make sure you do a bungy jump
AJ Hackett established the world's first permanent, commercial bungy jumping operation in Queenstown in 1982. Today, there are three in Queenstown alone for you to choose from (K Bridge, Nevis Highwire Bungy, & The Ledge Bungy). You can also bungy on the North Island at the fantastic Taupo Bungy.
It's a terrifying experience – arguably, one of the most difficult things you'll ever have to do, yet it's an absolute rush and a must for your trip to New Zealand.
8 ) Don't Try to Fit Too Much In
Planning a trip to New Zealand isn't an easy process. In fact, it's bloody difficult. Why?
There is such a wide variety of things to do, landscapes to see, and experiences to be had, that you'll not know how you can fit it all in.
To be honest, you probably can't. Unless you're committing two or three months to New Zealand, it's impossible to see it all in one go. The biggest mistake you can make when coming to New Zealand is attempting to do too much in too little time.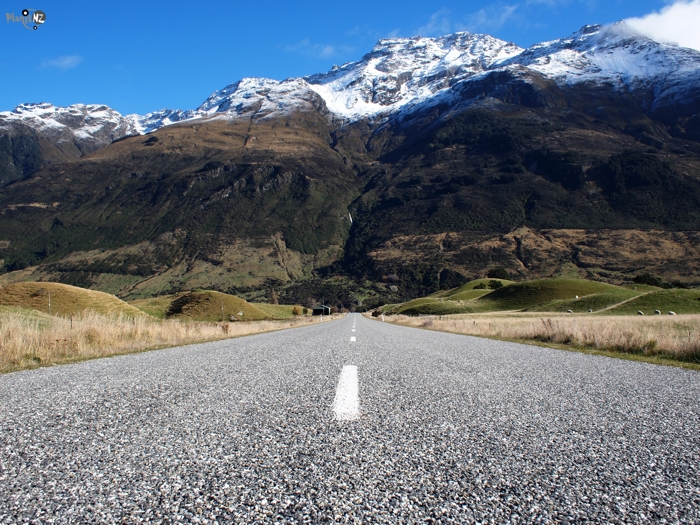 You'll enjoy your experience backpacking in New Zealand heaps more if you have time to relax and spend a little longer in those untouched little corners of New Zealand you'll inevitably find.
9 ) Experience a Great Walk
A road trip around New Zealand will reveal a country considerably untouched by the human hand. Sure, tourism is big business in many of New Zealand's destinations, yet a huge part of the country is as remote and untouched as it is stunning.
Almost 30% of land in New Zealand is publicly owned and much of this has been converted to National Parks.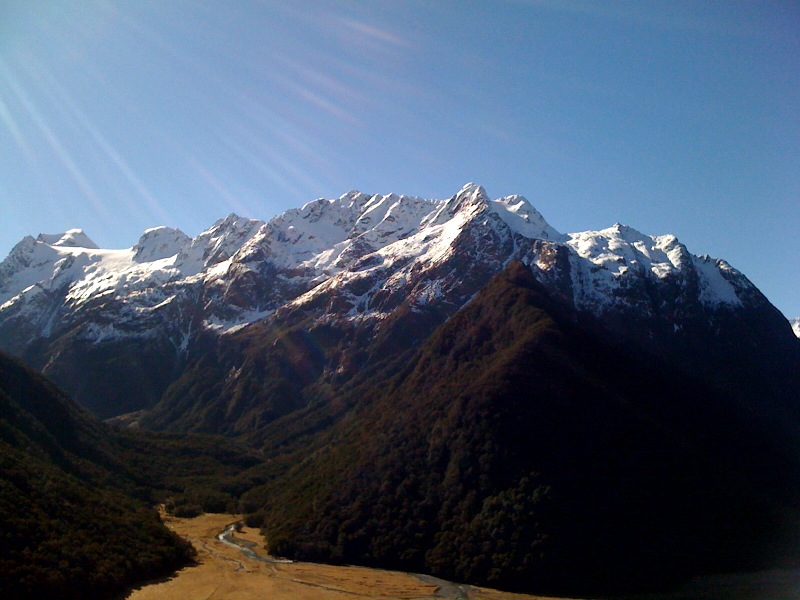 There are a series of multi-day Great Walks throughout New Zealand and you should experience at least part of one on your trip here. Check out the Routeburn Track near Queenstown, the Abel Tasman Coastal Track near Nelson, or one of the other seven Great Walks.
10 ) Try WWOOFing
If you'll be staying in New Zealand for more than a couple months, you might want to consider WWOOFING (Willing Workers On Organic Farms) for part of your trip.
Wwoofing is a host system where you can exchange a couple hours of work each day on an organic farm in return for free food and accommodation.
It's a fantastic way to save some money, meet interesting local Kiwis, and get a feel for a different aspect of life in New Zealand. The majority of people swing through New Zealand, see the sites, jump off bridges and miss the small and out of the way places that make New Zealand so unique.
These Wwoofing experiences and tips are a great place to start if you're considering this for part of your stay.
11 ) Walk on a Glacier
While most of these tips aren't experience focused, walking on a glacier is one that undoubtedly deserves to make it on the list. New Zealand is filled with wonders, and you'll find two on the West Coast of the South Island – the Franz Josef & Fox Glaciers.
These ancient pieces of ice start in the Southern Alps and stretch all the way to coastal, temperate rainforest only miles away from the sea at 300 metres above sea level.
Walking on one is an iconic New Zealand experience and one that you should have while you're here.
Over recent years, the glacier has been retreating further up the valley. Previously you could go on a guided tour of the glacier, and would access it via foot up the valley. As it's retreated over the years, now the only way to get on it is via a quick helicopter trip from the Franz Josef township. It's consequently a bit more expensive, but is an epic experience nonetheless. You can book here on Planit NZ at the best price.
The West Coast itself is a unique and fascinating area of New Zealand, so be sure to spend at least a couple days exploring the rugged coastline from Karamea all the way to Haast.
12 ) Hitchhiking in New Zealand
If you decide to buy a campervan, rent a vehicle, or get around by bus, you'll be shocked at the number of hitchikers you see in New Zealand. It's quite common and a very budget-friendly way to see New Zealand.
Clearly, care should be taken – you shouldn't hitchhike at night and you're probably better off with a mate (might as well minimize your risk), yet it's a bloody exciting way to see the country.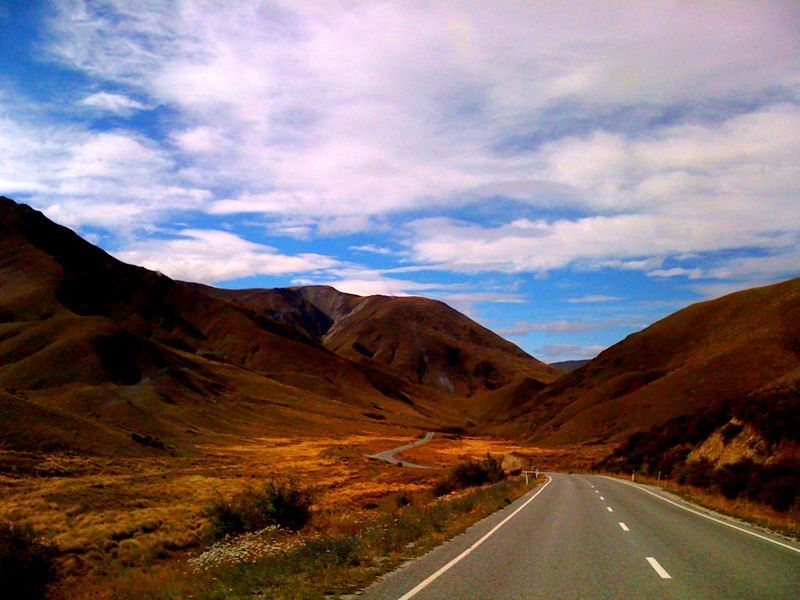 New Zealanders are a friendly lot and you're bound to have some interesting chats once you do get picked up.
If you decided to give it a go, you're best off on the outskirts of a town, and make sure there is room for the driver to pull over; if there isn't, you won't get picked up – it's as simple as that. A smile never hurts and a sign saying where you want to go will probably speed up your chances of getting a lift.
13 ) Beware of New Zealand Internet
As any travel blogger, Facebook addict, or general internet using backpacker that has come to New Zealand knows, the state of the internet here is dreadful.
It's often slow, more often expensive, always charged by data usage (Skyping is difficult), and almost never included with your stay in a hostel.
Slowly, more and more cafes are offering free internet yet without a doubt New Zealand is far behind the rest of the world. Your best bet for finding free WiFi is at the local library with the other backpackers who have figured the system out. Sadly, even though this post has been updated since 2011, the internet in New Zealand is still bloody dreadful.
14 ) Go Mountain Biking
Mountain biking in New Zealand is unsurpassed by few places in the world and Kiwis love their bikes about as much as they love "The Rugby."
Wherever you are, you're bound to find some single track trails (just ask at the bike shop in town, there is bound to be one), yet Rotorua on the North Island is arguably the mountain biking capital of New Zealand.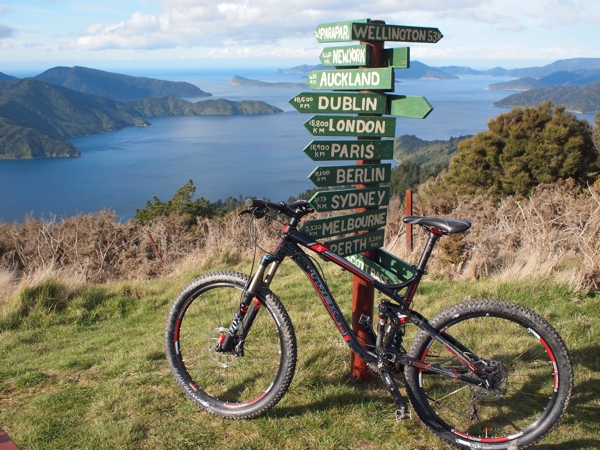 Hire a bike and spend the day exploring the miles (and miles) of single track trails in the Whakarewarewa Forest – chances are, you'll want to go back for day two.
In a country where budget activities are few and far between, mountain biking is a fantastic way to spend a day and see the countryside (plus, you'll burn off the calories from all those budget-saving meat pies you've been eating).
15 ) Get Off the Beaten Path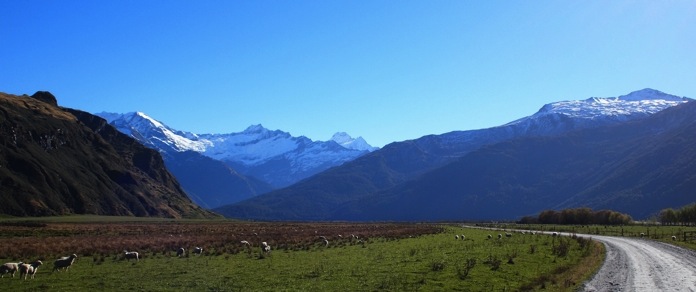 In a country the size of the state of Colorado, you have  4 million people, 40 million sheep and every possible landscape you could imagine.
There is so much to be seen that no guidebook (or blog post) will ever point you in all the right directions. Use this to your advantage, and seek out your own untouched areas of Aotearoa.
A highlight of your trip to the Land of the Long White Cloud should be getting off the beaten path and finding your own special corner of this idyllic part of the world.
So take it slow, make some wrong turns, start conversations with the locals, and get to know New Zealand for what it is – one of the most beautiful places in the world.
Have you been backpacking in New Zealand? Leave your tips in the comments section below.
Found this post useful? Awesome! Don't leave, check out the posts below: