New Zealand is a country of just about four million people with a whopping forty million sheep. There are sheep everywhere. And they're delicious. Today's Friday Travel Photo features one of these forty million sheep.
Her name was Gloria and she lived near one of the greatest hostels I've found in New Zealand. Perched at the top of a hill on the South Island's Catlin Coast, the Catlins is an area of lush forests, rolling farmland, and rugged bays. The greens contrasted with the vivid blues of the sea will remind you what a stunning country New Zealand is.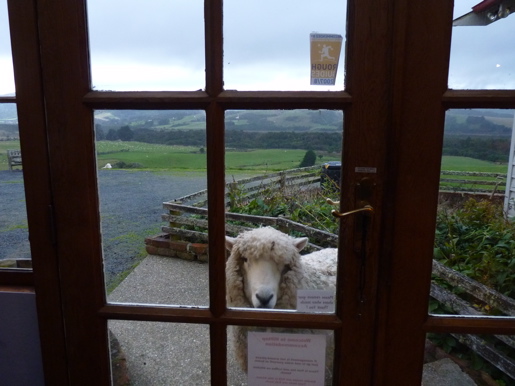 We were quite shocked when we looked out the front door of the hostel to find this massive sheep looking right back at us. I would venture to guess that Gloria might be the friendliest sheep in New Zealand. If you're backpacking through the Catlins, stay a night (or three or four) at the Hilltop Backpackers in small little Papatowai and chances are you'll meet Gloria too.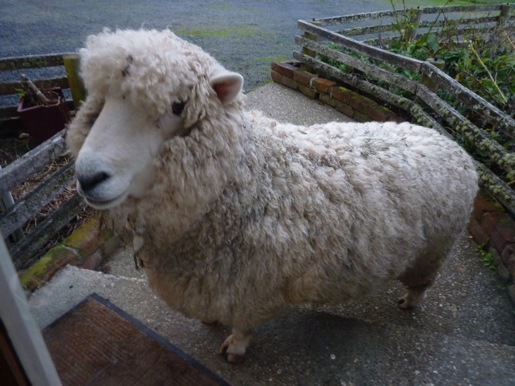 Do you have a photo you'd like featured on Backpackingmatt? Email the photo to matt [at] backpackingmatt [dot] com.