Today's guest post comes from Stephanie Yoder, a girl who cannot sit still. She writes about travel for young people (the why, the where and the how) for Twenty-Something Travel. When not on the road she lives in Washington DC.
Very few people are actually from Washington DC. One of the odd charms of the city is that almost everyone has arrived from somewhere else to try their luck in the nation's capital. I however, am one of those few native Washingtonians, so I figure I know this city as well as anyone.
With its diverse multiculturalism, easy public transport and plethora of free activities DC is a fantastic city for travelers. Here are a few insider tips:
Seeing the sites
Most of DC's main tourist spots are located centrally around the National Mall. The Mall is kind of like the United State's front lawn. You can hit up most of the Smithsonian and check out the Capitol and White House on a leisurely walk. You'll also see locals jogging, playing softball or tossing a Frisbee against the historic backdrop. There is usually a protest or three going on somewhere.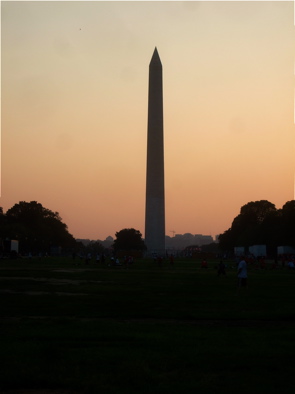 Personally, I think the monuments are most beautiful at night, once most of the tourists have cleared out for the day. You are free to wander around in peace.  The white marble lit up against the inky sky is always stunning. Sitting on the steps of the Jefferson Monument, looking out over the Tidal Basin on a sultry summer night is just impossibly romantic.
Local Culture
For many people DC is all business: a buttoned up, straight laced capital city. Most of the week they aren't that far off, but certain parts of this town just come alive on the weekends. Take a Saturday morning walk through the colorful Eastern Market neighborhood for a window into a more laid back, organic local culture.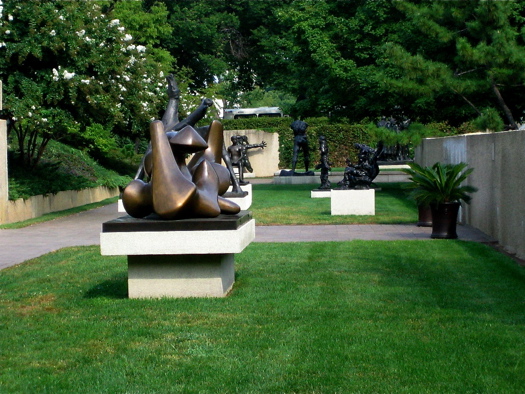 Stalls line the outside area selling everything from homemade body lotion to fresh flowers. The crepe man, quickly becoming a legend in the area, serves up scalding hot crepes both sweet and savory (my favorite is the apple gouda). Across from the main market is my favorite used book store in all of DC (And trust me, I know a lot of bookstores), Capitol Hill Books.
Social Scene
If there is one activity Washingtonians relish, it's happy hour. At 5pm the bars flood with overworked twenty-somethings looking to blow off some steam. Try Dupont Circle or Chinatown for a taste of DC at play.
Later in the night cruise down to U Street for a drink at Marvins or Local Sixteen. You can end the night at Ben's Chili Bowl – A DC institution and favorite of Barack Obama.
If you are lucky enough to find yourself in DC during the muggy summertime there are a ton of free events around town to entertain you. Two of my favorite weekly traditions are Jazz in the Sculpture Garden and Screen on the Green. Watching a classic political thriller while sitting on the mall, with the capital looming above you is a classic DC experience.
Sometimes I think DC gets a bad rap for being dull and stuffy, when in reality it's a really vibrant and fun place with tons of free things for travelers to do.
What's your perspective on your town or city? Backpackingmatt would love to feature your tips and feelings about that place you call home in this series, A Local's Perspective. Interested? Email me at matt (at) backpackingmatt (dot) com or use the Contact Form.

Read A Local's Perspective to Edinburgh here.